Avid readers will know of my magpie like qualities, anything sparkly and oversized I am in love!  Now usually my sparkly accessory love is reserved to cocktail rings – but today I am sharing a new wedding trend and sparkly accessory that I am completely  made for, – bridal crowns!
The bridal tiara has been around for years and more something that was on trend 10 years ago, but the bridal crown is different.  This is a striking statement piece that will define a bridal ensemble.
There is nothing dainty or understated about bridal crowns, they are one for the dramatic bride, who is looking for a different kind of statement piece.
Bridal crowns are relatively new, so if you can't find what you are looking for, try contacting your favourite bridal accessories designer and see if they will commission a bespoke crown. One such award winning designer is Jo Barnes Vintage.
So I am leaving you today with some shopping bridal crown pinspiration for those fashion forward brides.
Don't forget if you are new to Pinterest, you can follow me on Pinterest here www.pinterest.com/FRweddingstyle/  and be sure to follow all, so if I add a new board, you automatically follow that too!
Bridal Crowns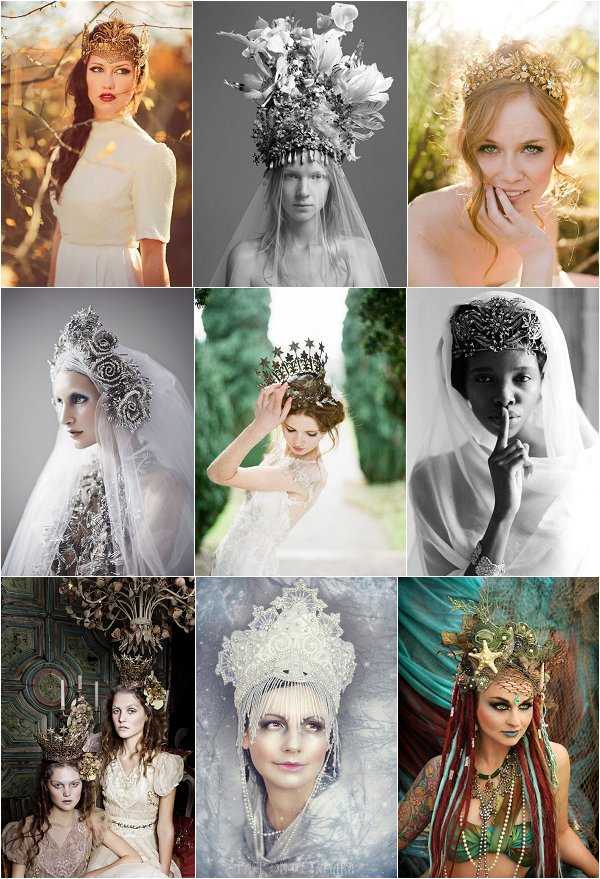 Crown 1 – Image by Sanshine Photography from Misty Albion | Crown 2 | Crown 3 – Mignonne Handmade | Crown 4 | Crown 5 –  Eleanor Brown Boutique Photography Amanda Wilcher | Crown 6 – Misty Albion | Crown 7 | Crown 8 | Crown 9 – Image by Face of Tamara, crown by Misty Crowns |
Happy Pinning!