I am super thrilled to hand over the blog today to Charles Gillman Cosmetics – Paris for his expert bridal beauty tips!  If you are in the process of planning your wedding day and looking for some beauty advice, then read on to meet Charles and his philosophy of natural beauty.
But more than bridal beauty, today's post is a must read for ALL ladies in regard to their beauty regime!There is so much great advice from Charles, be sure to bookmark the page or add to your beauty bible.
French Wedding Style  – Photography ©

Pictours Paris
Over to Charles:
"My journey started in two thousand and six-in England, Personally uncomfortable with the way I looked and felt about myself, I bizarrely decided to cast myself into the world of cosmetics. Everyday I was surrounded by airbrushed images of what we were being lured to buy-into as beautiful. Various training seminars later I believed that these miracle products would change the way I looked in four weeks and instantaneously, one hundred pounds later, I would have a new outlook on myself. We all know that's not true, however there was a breaking point that made my career and myself.
I joined the charity; Look good feel better. It was here that I ventured to the local hospital in my free time to give something to ladies that were going through chemotherapy and battling cancer. My job was to teach, not about vanity, but how to use makeup as a tool to look a little more polished and to feel a little bit better within themselves.
One day I was with a lady who was very ill. Her concentration throughout the class was without doubt concealed in apprehension and uneasiness, as everybody was leaving her eyes glinted towards me and she said "thank you very much for today, really!" From then on my perspective of things snapped into place and I took a more realistic approach to evaluating others and myself.
In 2011 I moved to Paris to bring my brand and my message to life. I began Charles Gillman Cosmetics – Paris in July 2011, with the philosophy that, if you feel good about who you are, if you eat well, if you treat others well then you are beautiful. In the CGC dictionary we don't have the word ugly, it doesn't exist. We are the teaching brand, teaching women how to use makeup as a tool to enhance the beauty they already have. Makeup isn't a mask or a way to cover up, it's a tool to make yourself feel more confident and ready for anything.
When it comes to bridal make up application, my philosophy is all the more relevant. On your wedding day every woman should look herself in her most natural state, only more polished and feeling absolutely stunning. There's no room for outrageous makeup that is on trend at the present moment, as your wedding photos should look timeless and classic, with simple, sophisticated makeup.
Bridal Beauty before the Big Day
First things first, your diet and your skincare is by far the most important part of makeup application for your wedding day and it's something that doesn't take just a day. Your skin is and organ and it reflects how the body is nourished, plus, with eighty percent of it being made up of water, it needs to be thoroughly hydrated.
As a minimum you should be drinking eight glasses per day, this not only makes the texture of your skin plump and supple with an even texture to apply makeup, but also it makes the eyes clearer and brighter in photographs. Surely this is the best cosmetic you've ever heard of, no?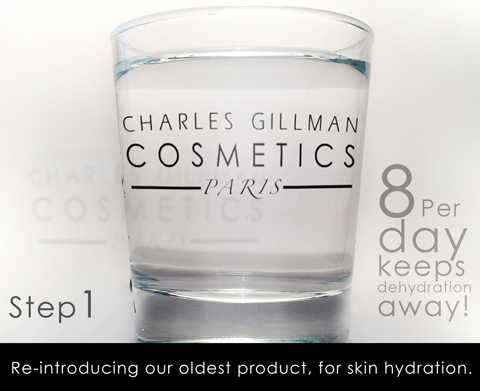 Step two, you are what you eat! Vitamins are important for the skin you're your general health, I'm no doctor, but I know that vitamins are essential for your makeup application. Let's break it down so it's easy to remember.
Vitamin C = Clarity, think C for a clearer more even looking complexion! Vitamin E = Environment, this protects your skin from free radicals and prevents damage to skin cells, helping to keep skin protected, healthy and bright. Vitamin A = Age, vitamin A helps support the skins natural collagen production and assists elasticity, helping to keep skin smooth and protect the skin from premature aging. Vitamin D = Defence, helping to repair and regenerate skin cells.
Skin cells take; on average a month to surface, so how you invest in your skin now, will certainly show later on.
Makeup, the part you've been waiting for!
When skin is moisturised it should have a glow to it, if the skin doesn't glow and it looks dull or dry, then it may be time to bring in a thicker moisturiser or even a face oil. Start off with a tinted moisturiser or a lightweight foundation that matches your skin tone exactly, you will add coverage and warmth later!
Foundations generally have pink and yellow undertones; if you try to warm up the skin with your foundation you will be able to see the pink or yellow undertone in the photographs. Apply the foundation, firstly, where you need the most coverage and then take the rest of the product that's left on the brush over the face, use a sponge afterwards and take it lightly over the skin to ensure the coverage looks smooth and even.
Concealer & Corrector
Next up; concealer for the face. Choose a colour that matches your foundation and that has a creamy, easy to blend consistency. Spot apply the product with a brush to any areas that you want to conceal, dark spots, blemishes etc. use a press and roll action with your finger afterwards and layer if you need to.
Dark circles; use a corrector that is either pink or peach in tone! Pink is for a purple/blue tinge under the eye area and if you have a greenish tinge then you need to go for the peach. Apply corrector from the inner corner of the eye, into the socket, under the lashes and down to the socket bone, again, tap and roll the product into the skin.
Next take an under eye concealer which is yellow in tone (counteracts pink) and apply a light layer over the top of the corrector that you've applied, but don't forget to wipe the brush in-between because if you mix the colours together it won't work.
Powder the skin with a compact powder, so that you can touch up throughout the day with ease. The colour should be either transparent or an exact match to your skin tone, powders tend to warm up once applied to the skin, so colours can sometimes be deceiving.
Powder underneath the eye area to set the concealer and to prevent it from creasing, use a lightweight powder that won't look cakey. Powder is designed to mattify the skin where you need it (mainly on the T-zone) but it's also to set makeup and lock it on place.
Blusher is the quickest and easiest way to bring makeup to life with a lift. Choose a colour that represents a natural flush in the skin when you exercise. Use a cream blush if you want the skin to have a glow and also if you have dry skin, if you decide to use a cream blusher, do not powder this area first as the product will stick and won't blend easily.
Powder blush should be used for more combination to oily skin textures, as it will last longer. Smile and apply the product on the apples of the cheeks and sweep the small excess back to the hairline.
Lips and Eyes
Lips and eyes, you should choose to play up either one or the other for your wedding day, you can choose a bold lip or a bold eye, but preferably not both. Let's talk about something classic. For eyes, apply a colour one-to-two shades lighter than your skin tone and apply the shadow from lash to brow, the colour should open up, lift the eyes and act as a good base colour.
Secondly, depending on your eye colour, choose a colour a few shades deeper than your skin to create a soft eye, layer the colour and blend in to the socket with a smudge brush. Continue to layer the colour until you have the desired depth. Finish up with a black waterproof liner and two-to-three coats of waterproof black mascara.
For a neutral lip, choose a colour that matches your natural lip colour, only one shade richer. Apply the colour and use a clear gloss over the top to make lips look fuller.
I personally love to do a simple eye for a wedding and use a red lip colour, to create that timeless Marilyn Monroe look. So there you have it, a simple, classic and healthy bridal makeup that will look forever timeless and beautiful in your wedding photos."
I would like to thank Charles Gillman Cosmetics – Paris for sharing his expert beauty tips. For more information on Charles's services for your wedding day in Paris:
visit www.charlesgillman.com
Email: [email protected]
Facebook: www.facebook.com/CharlesGillmanCosmeticsParis
Monique xx