Good morning, we are nearing the month of April already, can you believe it! We are so thrilled it's finally spring! To celebrate we are heading to Domaine de Gourjo for todays boho inspired colourful South of France wedding.
We love a good DIY wedding here at FWS and Caileigh and Brian's vegan inspired nuptials certainly didn't disappoint. From flower crowns to pretty Etsy bridesmaid dresses we have it all! We especially love Caileigh's Lulu wedding gown which perfectly complimented their theme.
Not only was their wedding small and intimate it was also very personal with their friends playing a huge part in their sweet outdoor ceremony and all their close family and friends offering a helping hand to bring the whole day together.
Walking us through todays colourful South of France wedding is photographer Yana Photography…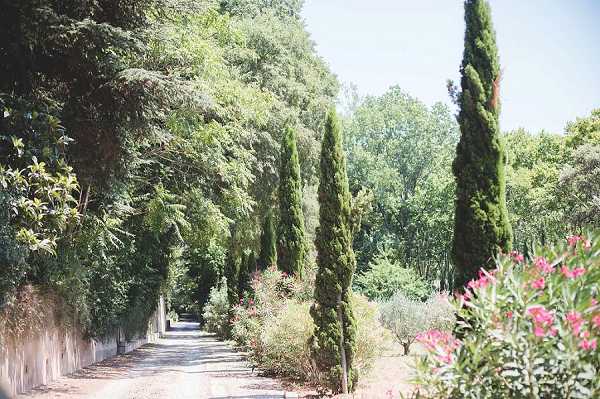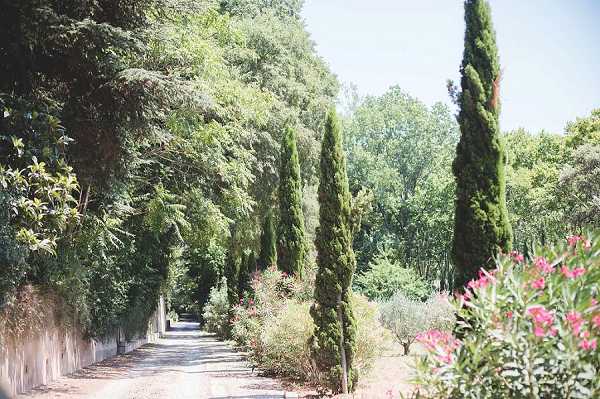 "When Caileigh first got in touch with me, she completely enveloped me in her world.
Her wedding plans were for a small but beautiful celebration in Southern France with live music, dancing and lots of laughter. To capture the magic of their love and beautiful families in a simple, elegant & magical Bohemian outdoor wedding."
In her own words, this is how she described her wedding to me:
We are both deeply spiritual, Brian is a sound healer and works with crystal singing bowls and I am a yoga instructor, raw foods coach and singer. We have spent the past year traveling all over the world together leading Yoga & Sound Healing Retreats in Perú, Costa Rica, Nicaragua and Florida through our company www.besoundnow.com. Our favorite place to be is with each other in the ocean or in the hot springs watching the sunset. Our wedding celebration will be a small but beautiful gathering of 33 family members and all of my mother's family live in Southern France near Clermont, which is lovely. We will have live music, dancing and lots of laughter."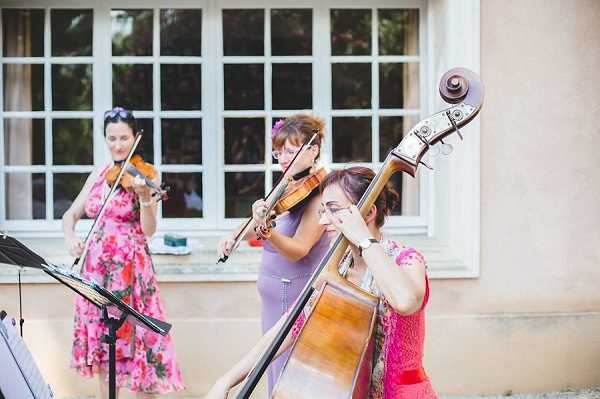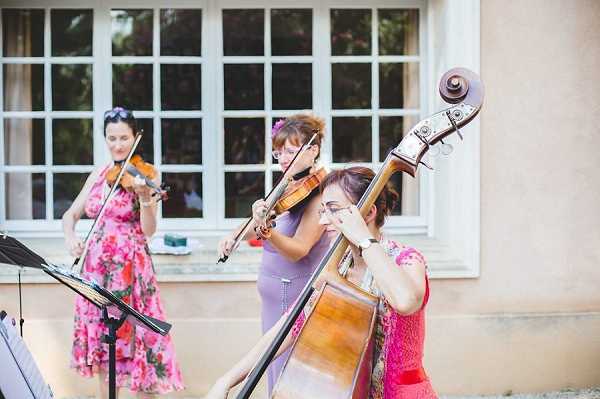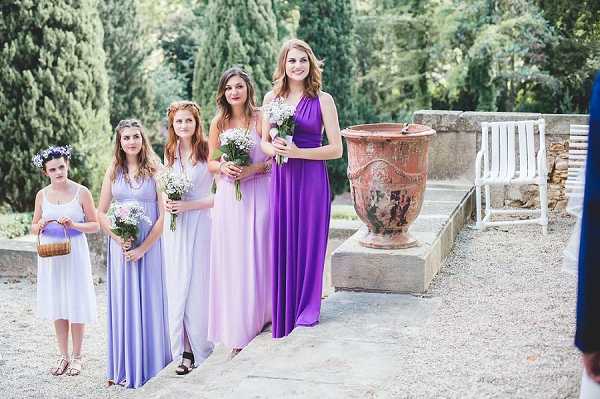 "This was a dream. A French vineyard wedding with beautiful people, celebrating their magic in their own unique way. Caileigh and Brian's families moved into the gorgeous villa at the Domaine de Gourjo for a week prior to the wedding. These guys were so relaxed! Everyone knew what's what and what's where. And once the party frocks were on and laces tied, once Caileigh had her flower crown on the laughter has not stopped all day."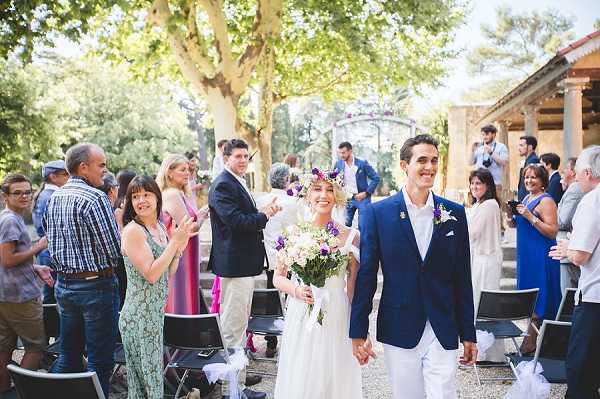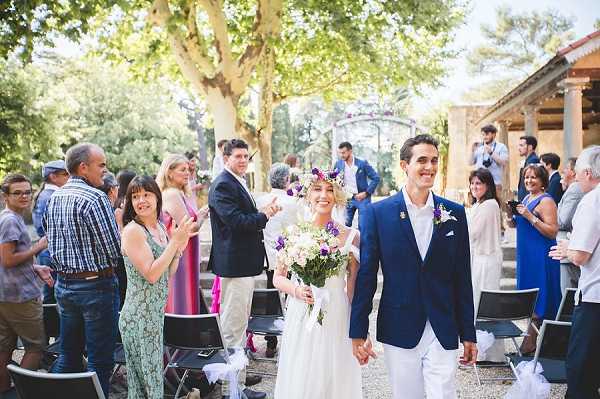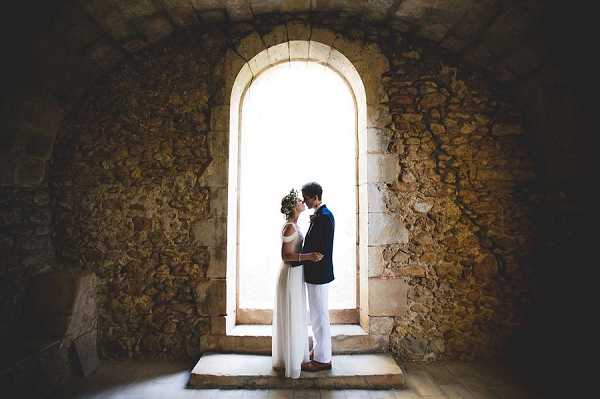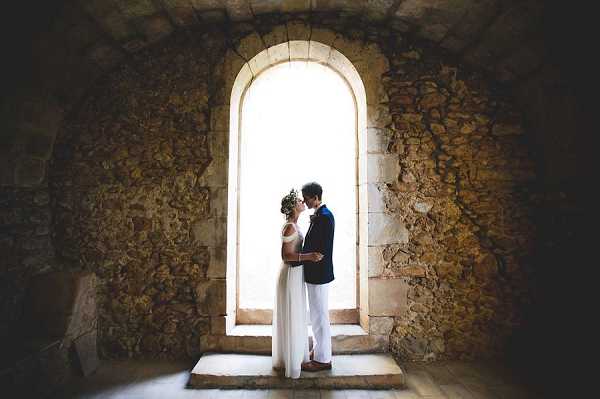 "True to her plans, Caileigh and Brian had everyone singing to a live guitar and ukulele during the ceremony. And although it was hilarious in parts, the spiritual and very touching part of the uniting the two of them together, was really moving. Their friend officiated the ceremony and kept up with a spirit of authentic humble love."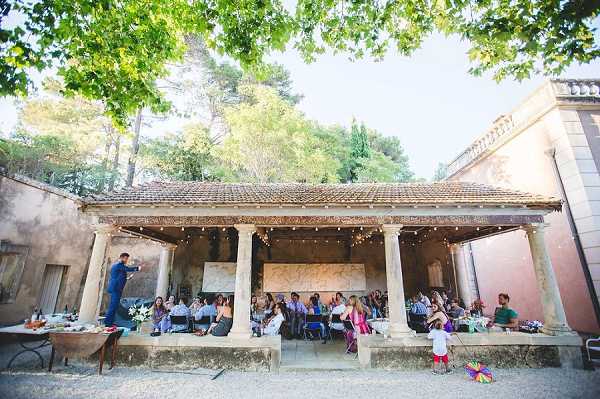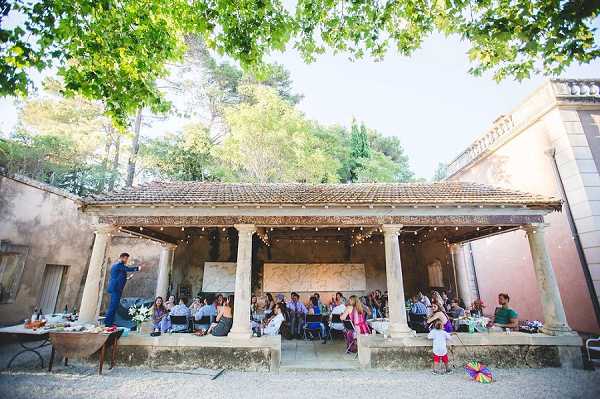 "As the guests sat and chatted by the pool in the shade of an ancient Platane tree sipping their lemonade, we walked around with the bride a groom for some wedding portraits."
"What would you imagine as THE setting for a rustic French vineyard wedding? Well, we had it all! The vines, the olive grove at the entrance to the villa, the box-hedge French parter, the impressive flights of steps leading to the oh-so-french shabby chic villa in a gentle shade of pink. We had a wall of flowering oleanders, the swimming pool, the lily pond and a secret grotto."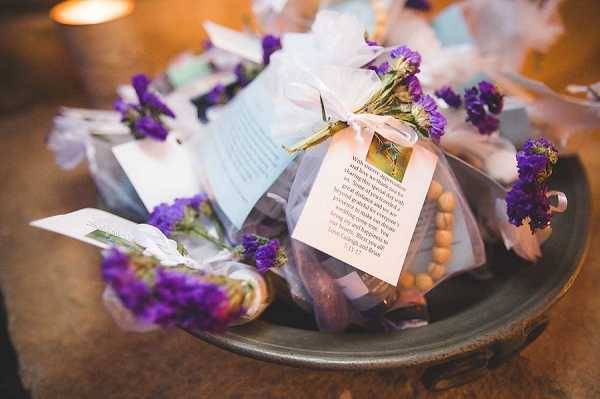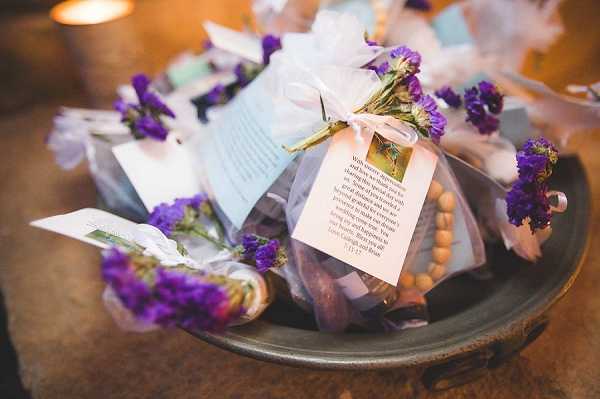 "The speeches and the food were served al fresco of course, on the neo-classical style terrace. Caileigh wanted to capture it all which I was delighted to oblige!"
"This was a wedding where Caileigh's family helped to put it together. It made the experience so much more beautiful because everyone helped contribute their energy and talents!"
Congratulations Caileigh and Brian from everyone here at French Wedding Style!
Boho Inspired Colourful South Of France Wedding Snapshot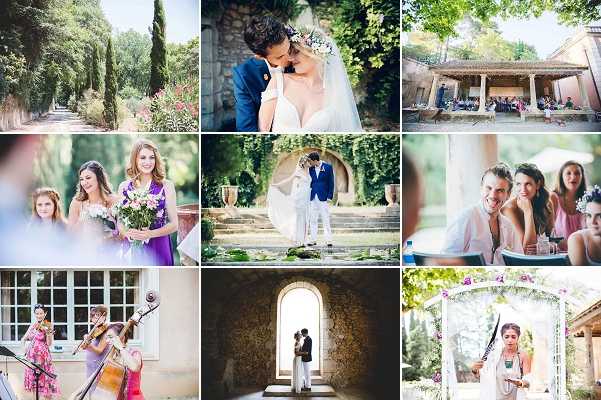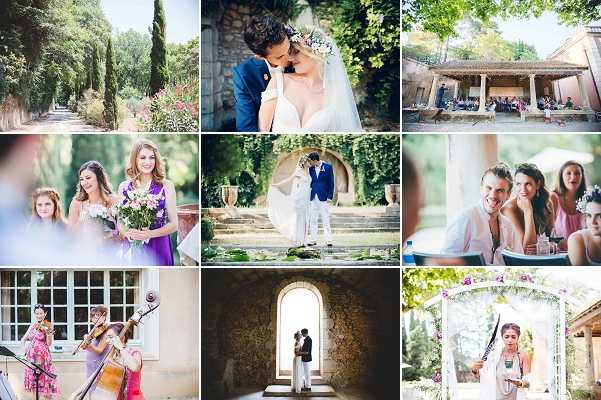 Wedding Vendors
Venue: Domaine de Gourjo | Photographer: Yana Photography | Planners: Caileigh and her Mum, Elspeth | Decoration: Uncle Allen & Aunt Allison and Tamzin & James | Flowers: Elspeth, Tamzin and Family friend Julia | Entertainment: Borsalino | Caterer: Isabelle Crofton | Favours: Grooms Mum Susan | Brides Dress: Lulus | Bridesmaids Dresses: Etsy | Celebrant and DJ: The couples friend Acqua