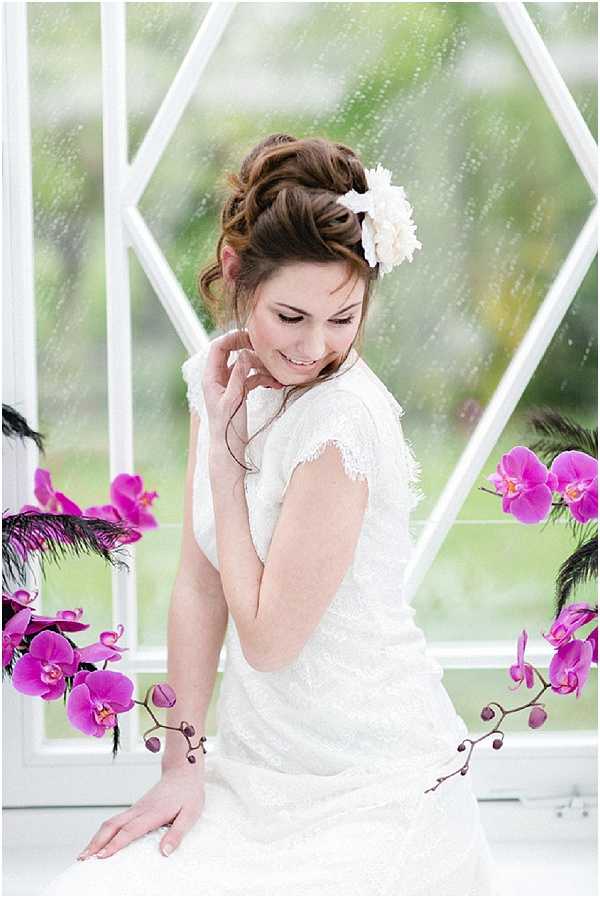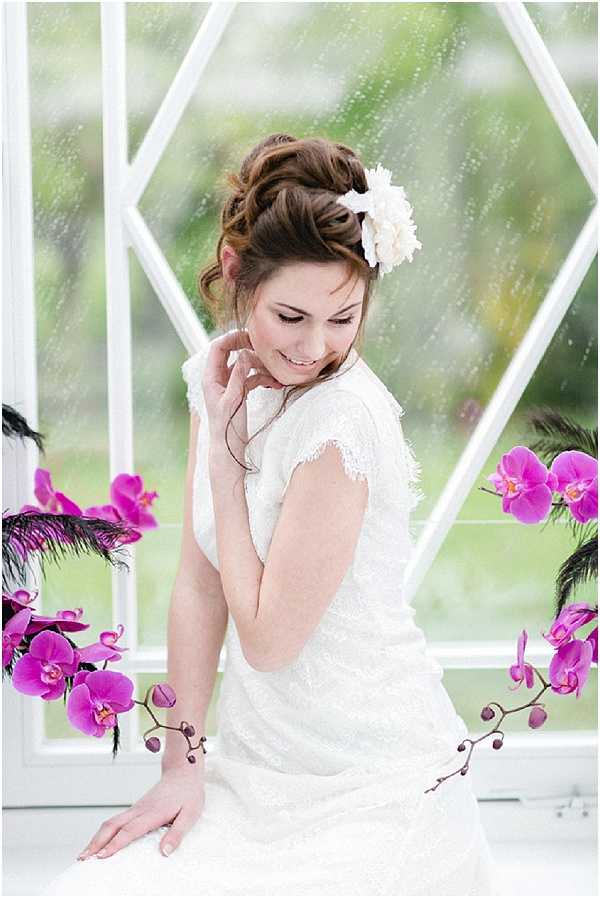 I am loving the muted tones and soft pastel colours that are trending at the moment, but every now and then you need to juxtapose with a really strong style and that is exactly what we have today, opulent black and gold wedding ideas with a powerful pop of pink.
A collaborative project by Facts and Feelings and Octavia und Klaus Oppermann, the team looked to create a romantic yet elegant inspirational shoot, that certainly has a nod to Chanel style.  Combining romantic and demure wedding dresses with the strong presence of gold and black, the overall style has a hint of extravagance.
The wedding venue's black reflective flooring gives the whole room an underlying opulence and provided the inspiration to continue the black styling throughout the shoot.   To break up the harsh monochrome colour palette pink orchids were used to give a pop of pink and brighten the overall ambiance.
French Wedding Style – Photography © Octavia und Klaus Oppermann


Wedding Credits:
Photographers :Octavia und Klaus Oppermann // Styling and organisation : Octavia Oppermann, Helena Gutjahr, Daniela Müller, // Flowers and decoration : Helena Gutjahr, Daniela Müller, //  Make up and hair : Claudia Kumm,  // Gowns : Otaduy, Daughters of Simone, Ivy & Aster via www.mlle-c.be, // Headpieces : Mignonne Handmade and Otaduy via www.mlle-c.be // Shoes : Shop and Marry //  Papeterie : Lea Kelic, // Cake : Dehly & de Sander // Macarons/cookies : Bezaubernde Momente // Venue: Dr. Velte Golfclub, //  Models : Lara Hofer & Sabrina Föhrenbach