With the Tour de France starting, what better excuse to look at bicycle wedding inspiration and using bicycles as a prop on your big day.  Bicycles are a wonderful prop for vintage or shabby chic weddings and can help to create a stylised and engaging wedding photo.  So here are some of my favourite bicycle wedding photos as well as some bike wedding inspiration.
How about arriving in style for your big day?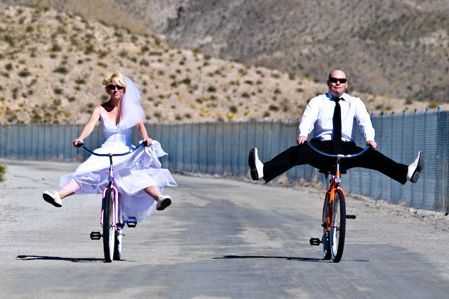 Papillionaire
If you want to keep with traditional and the bride arriving without the groom, this picture is one of my favourites.  The boho bride looks relaxed and like she is having the fun we all used to have on bikes when we were children.
Source
Austin Wedding
Source
How about the whole bridal party taking onboard the theme of a bike wedding?
Source
Vintage styled bikes also make a wonderful addition to any vintage or shabby chic themed wedding and with a skilled florist such as Blush Rose, can also become part of a flower display.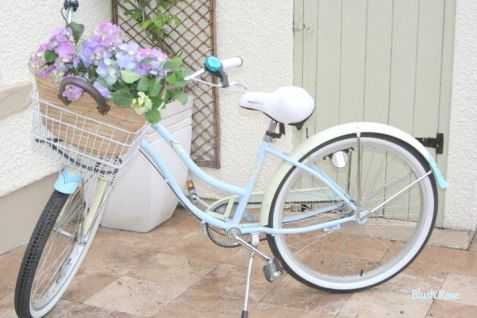 Blush Rose
I love the cute but still style way this wedding cakes adds a bicycle element to the decoration.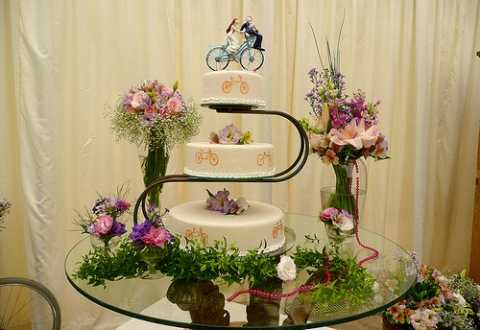 Source
And don't forget that you can keep the bicycle theme going at the end of the wedding with these cute Merci gift bags from Jennifers Cookies.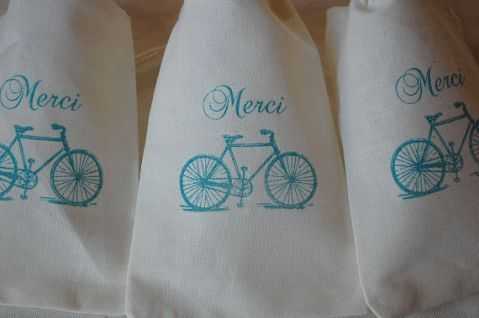 Not practical where I live at the moment, but I  have a soft spot for vintage/ retro bike especially with a basket on the front and is definitely on my Christmas list!
Monique xx