It's time to bring back our real life bride Kim with a Coronavirus wedding update for planning their 2020 wedding…. and for more help on planning a wedding around Covid-19 check out our post here.
I think it is fair to say that I have really enjoyed planning our dream French wedding alongside Alex, our families and our amazing planner Sarah Thomas from And then we Got Married.   Everything appeared to be in place and at the beginning of January with five months to go to our Big Day, things were running smoothly…
Perhaps too smoothly…
In the first week of January, we received the news that our venue, the gorgeous Chateau Lasfargues, could no longer hold our wedding due to legalities around holding large events.  We were obviously devastated by the news and extremely worried about finding another dream wedding venue that had availability on our dates.
Enter Sarah to the rescue.
Sarah found us stunning alternatives (luckily France has an abundance of gorgeous chateaus) all on the same date and in the same area.  From the options, we fell in love with our new venue (which we think is, of course, better than the original Chateau) and within two weeks, we had traveled to the South of France to see the new venue, signed the contract, Sarah had moved all our vendors and guests had been informed.  We were now on track again for our May 2020 wedding.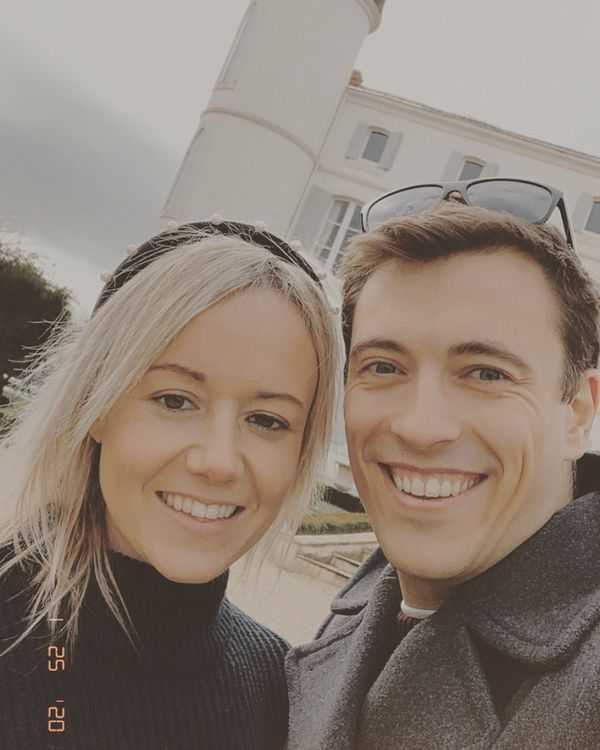 Next up was my Hen Party.
In February along with eight of my hens, we went to Marrakech to celebrate my bachelorette.  I will write about this in more detail in my next post, but safe to say it was full of laughter, drinking, eating, and more drinking! Three weeks later Alex was then due to go on his stag for a week of skiing…
However, Enter Co-vid 19…
From around early March time, the coronavirus was reaching our radar more and more.  However, we were unsure of what this would mean for our May wedding.
France went into to lock down and shut all of the ski resorts for the season a week before Alex's stag party and pretty quickly our other plans started to cancel due to the virus.  Our English civil ceremony was postponed and it became pretty clear that our May wedding now needed to be postponed too.
Again, we are so fortunate to have the best wedding planner who is always thinking ahead and she already had a plan of action in place.  She had a few options for us including alternative dates later on this year but in the end we agreed to move everything to May 2021.  Although we are disappointed not to be marrying this year, the safety and health of our guests and vendors is far more important.  We are looking at the situation positively: we now have another year to plan for the most amazing wedding and after all of this we shall need a BIG party.
For other brides going through something similar, I totally feel your pain.  For me, it was the uncertainty of not knowing that was causing me more stress and it was such a relief to finally make a decision and then work from there. We are incredibly grateful to our planner Sarah Thomas.  The amount of work, effort, and care that Sarah Thomas has put in place to ensure that our wedding day will still be everything we dream of is a testament to her and her work.   Throughout the process, she has remained calm and positive, always with a solution to any problem and in our eyes, she is our wedding superhero and we cannot thank her enough.
Although I am positive now, I won't lie, I have cried (lots) and the disappointment is real, however, the love, support and care that we have received from friends, family and vendors makes us all the more determined to have our special day which we know will be worth the wait.