It seems like such a short time ago I welcomed Belle Bride Jess to the blog, and now it feels like her wedding isn't long away at all! Bride to be Jess is discussing a really interesting topic today, wedding planning fatigue and having a wedding talk ban!
Let's catch up with Jess: "Since my last blog we haven't done too much in regards to wedding planning. We actually had a ban on wedding talk for a month.
We decided to do this as we've been engaged since March 2015 and there has been a lot of wedding talk ever since (it was starting to get a bit much). It was the topic of conversation most places we went and with those we saw.
We agreed that over the Christmas season we were going to have a ban on discussing anything to do with the wedding. If we saw friends or family and they asked us about wedding plans we were able to say 'we can't discuss that this month!'. It quite refreshing!
It meant we could fully focus on Christmas and it took some of the stress off of us for a while. Our brains could relax!  Planning a wedding is a big deal and very exciting, but I want to make sure that after the wedding there isn't a void or a sense of loss as it can easily consume your whole mind.
Since December there have been a few bits we have sorted…
Danes two nieces are flower girls so I went shopping with them to look for their outfits. The girls were so excited! It was lovely being able to do this with them as I bought my bridesmaid dresses last year without my bridesmaids.
One thing I was surprised at was the lack of flower girl dresses in stores. There were a lot of bridesmaid ones for adults but not many for younger girls. Most places advised they don't have them in store but only online, which means we would have to buy them first. Then if they weren't correct we would have had to return them. Luckily we found two lovely dresses in Debenhams which we bought. They weren't exactly what I would have chosen, however, the girls loved these dresses and that is what was most important to me at the end of the day.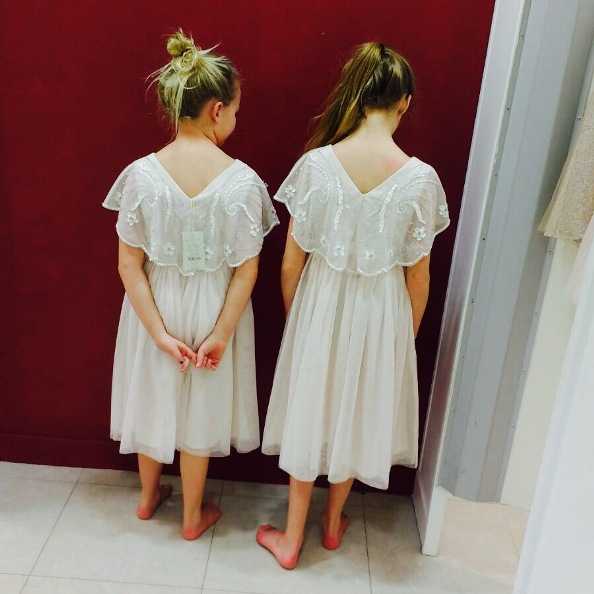 Another element of the wedding we have sorted is our honeymoon! This was probably Danes favourite part of the whole planning process. We had decided on a few places we were interested in going and knew that the January sales were coming up so we waited until after Christmas to start looking. We went into a couple of travel agents including Virgin Holidays and Kuoni. They were all really helpful and came up with some good Honeymoon packages for us. We booked through www.travelbag.co.uk in the end as we fell in love with a destination that we hadn't seen in any of the travel agents. Where we are going will remain mine and Danes secret until we get back though!
People are quite surprised that we are having a honeymoon (as we are getting married abroad). A honeymoon is time for a couple to spend fully focused on each other a time to relax after the wedding. I have heard many friends say the they didn't spend much time with each other throughout their wedding day as there are many guests to speak to and lots going on.  Also, when we go away for the wedding we are staying at the chateau with our friends and family it will be fun and eventful, but not much time by ourselves. We wanted to go straight after the wedding. So call us crazy…but we leave a day after we get back from France!
We're so excited!"