With a lot of the 'bigger' wedding tasks now complete my attentions have turned towards the details and specifically the practicalities of getting married in France and I thought I would share with you some ideas and advice I've come across over the past few weeks.
Transporting The Dress
So you've chosen THE dress. You look and feel like a million dollars and naturally want to be sure that you can transport it safely and make sure it's in pristine condition when you arrive.
If you're flying to France then you will definitely be carrying your dress in hand luggage.
Depending on which airline you're flying with and how long the flight is, the crew may be happy to hang your dress up once you're on board.
British Airways for example say that subject to how busy the flight is, they may be able to hang your dress.
So it's worth enquiring with your airline before you travel if they are able to do this.
We'll be flying with Easyjet this summer and although I contacted them to find out if they could hang the dress (you don't ask, you don't get) unfortunately they don't and are very strict on the dimensions of their cabin baggage.
So I'm currently looking into purchasing a box that my dress can be packed into.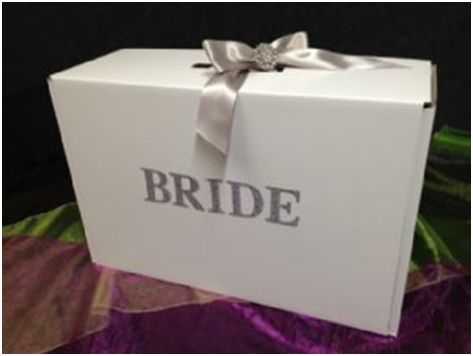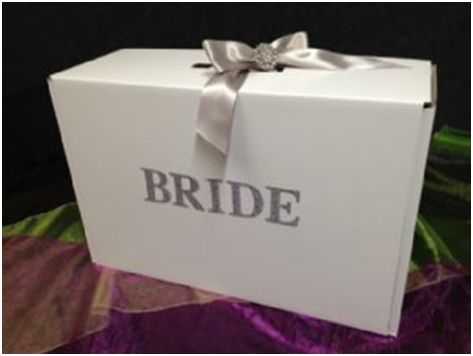 I've come across a couple of great websites that supply such boxes and acid-free tissue paper to help reduce creases when packing your dress including:
Dress in a box – who do an 'Easyjet approved' box.
The Empty Box Company who also do 'Easyjet approved' boxes for a similar price and have a helpful 'travel box tips' page with advice on choosing the right box for your dress.
I would also recommend speaking to the shop where you are buying your dress from as many of them will help you to pack the dress properly after your final fitting.
So what about when you arrive and you unpack your dress, how do you ensure you get any creases out before the big day?
Again I would speak to your dress shop about this as they will have the best advice specific to your dress. The most consistent advice I've received though is to make sure you hang your dress up as soon as you arrive so that the creases will start dropping out straight away. Hanging it in a steamy room such as the bathroom will also help to get out those last few creases, according to Martha Stewart!
Can I bring my bouquet home?
It would be a real shame not to be able to bring home my bouquet after the wedding, so again I enquired with EasyJet about whether this would be possible and got the following response:
"You can take your wedding bouquet in your cabin baggage, however it must meet the customs rules for both your departure and arrival airports for bringing in flowers and the bag must not exceed our maximum dimensions."
It's a great point about the customs rules especially as we are flying to and from Geneva, Switzerland and then driving across the border to Chamonix. And again as it needs to fit within a cabin bag, I'm going to look into a box that I can either pack the whole bouquet into or a few of the flowers as a memento that I can have pressed / preserved when I get home.
Who looks after the cards / gifts?
Your guests will naturally want to give you a wedding gift but getting a large amount of gifts home does pose a logistical challenge.
One option is to set up a wedding gift list at your favourite high street chain store such as Debenhams or John Lewis etc. Most of these stores will keep your gifts in stock and then arrange a suitable day after your wedding to deliver them all in one go to your home.
For Mat and I, as we're planning to honeymoon in New Zealand later in the year we plan to ask our guests to give us money towards our trip either via the Trailfinders gift servicet (again many travel agents now also offer a gift list service) or via this cool website Buy Our Honeymoon where your guests can actually contribute to specific 'experiences' for you to enjoy on your trip.
Wedding Favours
Wedding favours are another potentially bulky item that will need to be transported to France ahead of your wedding. You could ask your Bridesmaid / Best Man / Parents to carry them in their luggage or another helpful suggestion from our Wedding Planner, Monica was for us to post / ship items such as favours straight to her until we arrive. If you're not using a wedding planner you could try asking your venue or a friendly supplier if they would mind taking delivery and storing such items for you – remember you don't ask you don't get so it's always worth a try in my book.
Making payments in Euros using online transfers
And finally, as we all know weddings can be costly so the last thing you want is to lose money when making payments in pounds from your UK bank account to the French account of your suppliers in Euros.
I've found the money transfer thing so confusing but luckily Mat is so much more clued up than me and he recommends the following sites.
For our first set of deposit payments, he used www.hifx.co.uk but then came across Transfer Wise which has a much better exchange rate.
When we transferred a deposit for our videographer Adam Johnson recently, Transfer Wise worked out to be approx. £50 cheaper than HiFX. It's always worth getting a comparison quote but Mat said Transfer Wise was really easy to use and they often do "recommend a friend offers" which gets you an even better rate.
There is a lot to think about when planning a French wedding but with a little organisation nothing is impossible so if any Brides To Be have any questions they'd like to pose or any recently married Brides have any other tips from their experience I'd love to hear them.
Hollie xx
Hollie's Wedding Suppliers so far:
Planner: Haute Weddings
Venue:  Les Vieilles Luges
Photographer: Tarah Coonan
Videographer: Adam Johnston
If you are looking for ideas and inspiration on planning your wedding in France, don't forget you can catch up with Hollie C and fellow Belle Bride Fiona and you can find all the Belle Brides past and present here.