Bonjour!
So this is it… My last post before the wedding is due! I can't believe we are here today, already… I still remember becoming engaged, and writing my first post as a Belle Bride. Now the wedding is so close! Everyone I speak to keeps me asking whether the planning is now finalised. Truth is, it really (really!) isn't, and I do panic about it when I allow myself to think about it! I fully understand now why people would hire a wedding planner and secretly wish we'd hired one from the start!
I do have make-up trials and dress fittings coming up… so that's something!
We have also decided on having a joint hen/stag do next month. Being the summer a lot of our friends are already busy, but we are hoping for a fun night out as we used to have when Barry and I first met, mainly food, drinks and lots of dancing!
Documents have all been sent off to a local translation firm, who are also assisting in making sure the documents are certified and stamped with the required Apostille via the Public Notary. My French birth certificate is also on its way. We've chosen our witnesses, and so we should be able to send off all the required documents over the next couple of weeks. Once done, it will be a huge weight off my shoulders! Once I know all the legal documents allowing us to get married are in order, the rest is just details really…
As we are getting nearer the big day, and the big tasks are slowly getting sorted, I find myself wondering about the décor of the venue. More specifically, how will we transport anything to France? We treated ourselves by flying British Airways rather than Easyjet so we'll have a larger luggage allowance. Even so, we won't be able to pack big table plans, etc…
Therefore I have been thinking about how much we would actually need… There are certain things I love and have done from the start, such as the sequinned tablecloths from Pudding Bridge. They are so, so beautiful! Especially the gold and rose gold ones! Not sure how it would work hiring them when we're going to France, but Etsy also do some beautiful ones and surely we could re-use them, yes?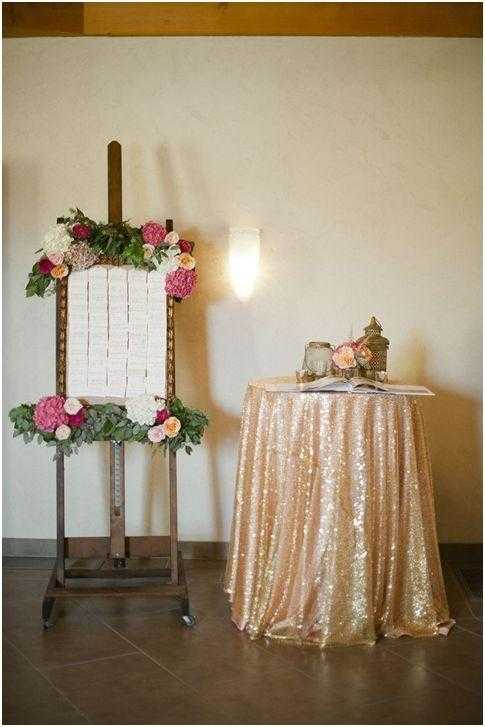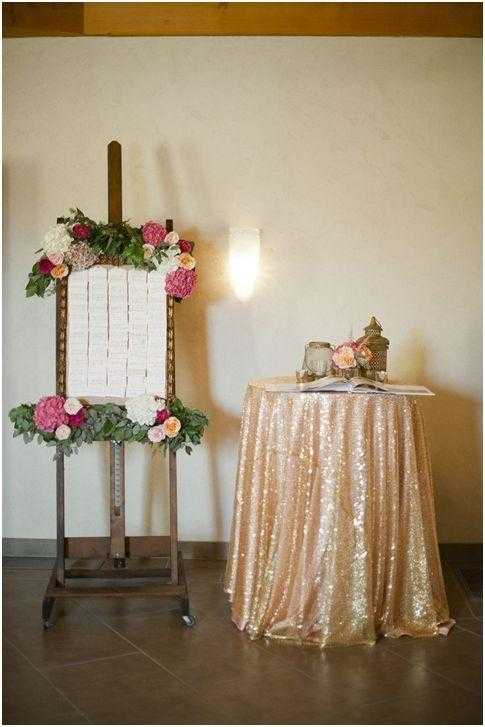 I recently helped out for a wedding as a florist and the bride had some amazing table plan, signs welcoming their guests and many other matching calligraphy prints which looked great, but too big for us to transport anything ourself. But it did create a lovely feel at the venue so definitely something I am looking into. Unless we practice our calligraphy skills and use a chalkboard like this one (yet something else to add to the to-do list):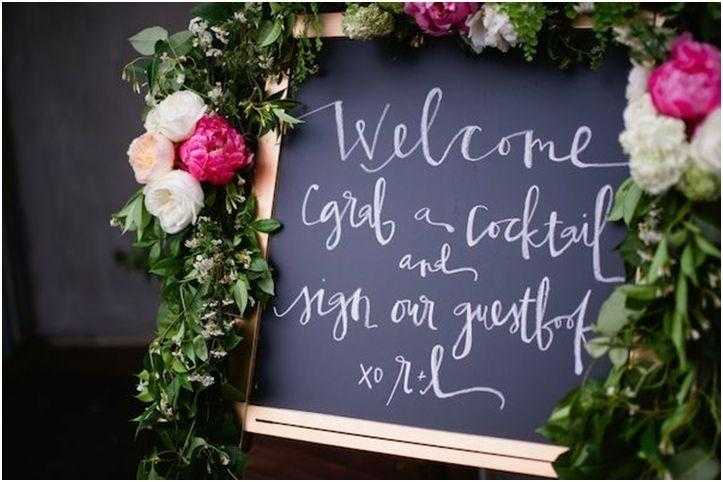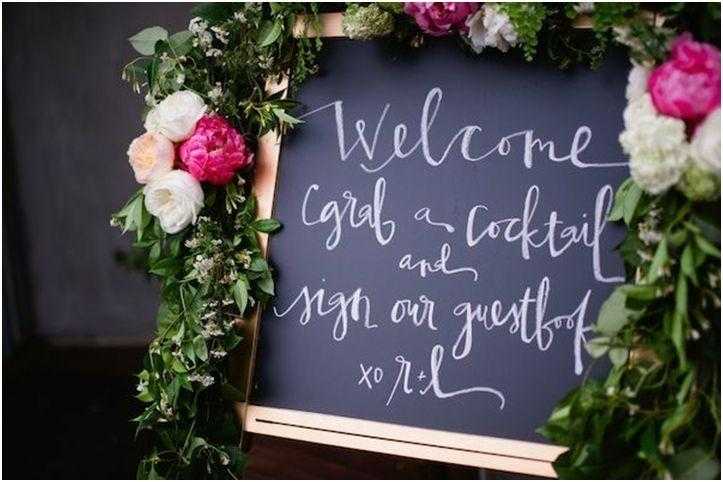 We would love to have a bright, colourful day… filled with greens, corals and golds. We will see how much can be done with the flowers and foliage available. I also love glittered jars for flowers such as the ones below…
Another option I am looking into is sending things over to France in advance. I am lucky that we will be staying with my parents so they can hopefully store things for us (they already have a small mountain of Champagne and sweet wine at the ready for us!).
I know exactly what is going to happen. In the weeks leading up to our departure for France, I will be ordering loads of things online to be delivered directly at my parents. I do keep trying to rationalise with myself, reminding me that the most important, really, is that Barry and I will be getting married in a place we both love, surrounded by our loved ones, and we will become husband and wife. That's it. That's all it's about. We have also chosen a beautiful venue which is gorgeous in its own right, specifically as it has beautiful mountain views all round.
However then I can't help but worry that things will be "too plain" if we don't have a décor and things set up on the night.
Mostly, I have to say, we are so busy with day-to-day life with the two children, my new business starting off, and other exciting events that I just haven't got the time to sit down and plan the wedding in great detail. Which is why I am just about able to stick to the "basics".
But also, ultimately, I do wonder how much of the detail will actually matter on the day…. ? Barry and I are simple people. We like nice things, true. But overall, we like to keep things simple. Some of my friends said they had no theme, no colour scheme, no added extras… and still had a great time. Another friend had no favours, and no one even noticed!
I am not saying that I don't think anyone should have them. I do believe the extra mile can create magical, out of this world weddings! But for us, I just don't think that we are going to be able to do so (should have hired a planner!). So I am trying to find ways to justify it to myself and be sure that our guests will still have a great day with us, and won't feel cheated for having come all the way to France for a "simple" wedding. Hopefully, the numerous days and evenings by the pool at my parents before the wedding, complete with good local food and wine will do the trick 😉
I have to say, I am incredibly excited about this latter point…. Two weeks of relaxing at home, by the pool, with friends and family, leading up to the big day itself! Bliss! And also another reason why I want to keep it simple… don't want to be spending time spraying a million jam jars when I could be sunbathing and playing with the kids outside! :p
I could most likely go on and on about everything that still needs doing… As you can guess from the above, there is a lot to be done still!
But I am going to leave it for now, as I will most likely leave it all to the last minute, and then I will only be able to deal with the essential things (always the optimist!). So next time you hear from me, it will be after the big day (eee!)! I'll be able to confirm what I would have done differently, if anything, and hopefully provide you with loads of stunning, magical photos from the talented Anne-Claire Brun. I honestly cannot wait for August!
Wish us luck! 😀
For now, bisous, et a bientot! Xxxxx
Fiona xx
Fiona's Wedding Suppliers so far:
Venue:  Le Couvent des Carmes
Photographer: Anne-Claire Brun.
If you are looking for ideas and inspiration on planning your wedding in France, don't forget you can catch up with Belle Bride Fiona  and fellow bride Hollie C and you can find all the Belle Brides past and present here.