How do you choose where to get married?  Our fabulous Belle Bride Emily who is planning her wedding at Chateau de la Ligne in 2017, shares with us why she and her fiance decided to get married in Bordeaux.
Emily: "We've been asked repeatedly, "Why Bordeaux?" In short, we're both Italian Americans who don't speak French (we're – kind of – learning!). As such, friends and family who aren't privy to our love story frequently ask this question. To them, I imagine Bordeaux might feel like a place we spun a globe and landed on randomly. In my previous post I wrote briefly about our cherished memories from Bordeaux and the vows we shared with each other while staying in that romantic city.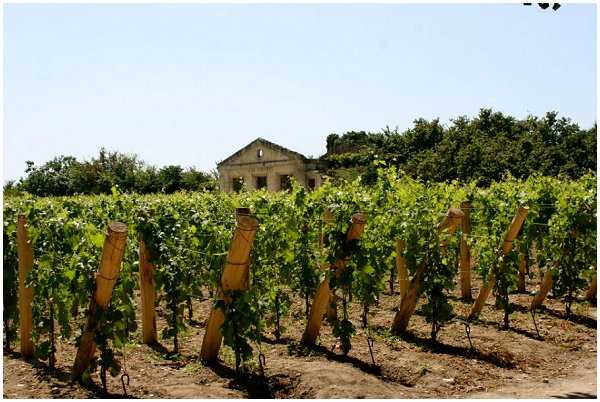 Our love story aside, Bordeaux is a spirited, dynamic, elegant city in the southwest of France, close to the Atlantic coast. It serves as the capital to the Aquitane region and the wine capital to the world. Many of the honey-stone buildings rose during the 18th century, the city's golden age. As the result of renovations in 1996, the city's nickname, La Belle Endormie (Sleeping Beauty), doesn't quite fit. This city is beautiful, but it certainly isn't sleeping under a layer of pollution any longer. In fact, Bordeaux was recently awarded the title of "European Best Destination of 2015" by a huge margin – 17% – beating out cities like Athens, London, Rome, and Berlin. If that isn't enticing enough already, Bordeaux is known for three things we love in a city: history, food, and wine!
The city is classified as a city of art and history. It is the home of 263 historic monuments (second in France only to Paris), and is listed on the UNESCO World Heritage List as "an outstanding urban and architectural ensemble." There is no shortage of sightseeing, wandering, and exploring to be done. From perusing inside churches, boutiques, and vintage furniture stores, to gazing up at buildings passing by and savoring moments in piazzas bustling with music, food, and life, you can stay endlessly entertained in this city. And if that isn't enough, St. Emilion, another charming and gorgeous UNESCO World Heritage Site, is located a quick drive away.
Bordeaux is a gourmet city known for having all the specialties of southwest France in the palm of its hand. From fresh fish and seafood from the Atlantic Coast, to foie gras from the Landes, oysters from Arachon Bay, strawberries from the Perigord, Bazaz beef, and more, you will never go hungry. We also enjoyed trying the canele, a small French pastry with a tender custard center, with a dark, thick, caramelized crust, flavored with rum and vanilla. It is a specialty to the Bordeaux region, and not to be missed (along with macarons, of course).
Another obvious reason to be enamored with Bordeaux is its wine! Romans brought the vine to the region in the mid-1st century for local consumption, where it has remained ever since. Bordeaux now has about 287,000 acres of vineyards, 10,000 wine-producing chateaux, and 13,000 grape growers. Approximately 960 million bottles of wine are produced each year. From table wine to some of the finest wines in the world, there is no shortage of wine for all budgets and tastes.
Bordeaux wines are both red and white. The red Bordeaux is typically made from a blend of grapes including Cabernet Sauvignon, Merlot, Cabernet Franc, Petit verdot, and Malbec. White Bordeaux is made from Sauvignon Blan, Semillon, and Muscadelle. I'm not wine connoisseur, but know my palate loves the wine found in Bordeaux.
When we took a full day wine tour that summer of 2012, we learned a lot about the history of the wine industry in the region. We were particularly captured by the stories of chateau owners during WWII. We had no idea what great lengths they often went to in order to preserve their finest wines from Nazi destruction. This piece of WWII is fascinating and terribly sad, as many vineyards were destroyed. The wines that survived and are available for purchase come with a hefty price tag. We saw a bottle selling for 18,000 euro, which, given what it went through to survive, is understandable.
Victor Hugo was once quoted on the beauty of Bordeaux. He stated, "Take Versailles, add Antwerp, and you have Bordeaux." I've never been to Antwerp, but Versailles certainly took my breath away upon first glance. Bordeaux certainly had the same effect. Perhaps most soul warming is that it's the kind of city where you show up and feel right at home with the people, culture, and surroundings."
Emily's Wedding Vendors so far:
Venue: Chateau de la Ligne
If you are looking for ideas and inspiration on planning your wedding in France, don't forget you can catch up with Belle Bride Emily and you can find all the Belle Brides past and present here.