I have THE best start to the week the culmination of the Journey of Belle Bride Angela and her vintage DIY wedding!  So for one last time I am passing the blog over to newlywed Angela.
Bonjour, tout le monde!
Well, it's been just over a month since we had our beautiful Vintage style DIY wedding in France.
Firstly I just want to apologise that I never found time to write one last piece before the wedding. I definitely took on too much and had too many ideas! I was still decorating right up till 2 hours before the ceremony was due to start!
We had the most amazing day. The temperature kept soaring leading up to the wedding and it was 32 degrees in the shade on the day. This lead to some last minute re-arranging for the ceremony space when we realised that our guests would be somewhat scorched if we kept it where it was originally planned!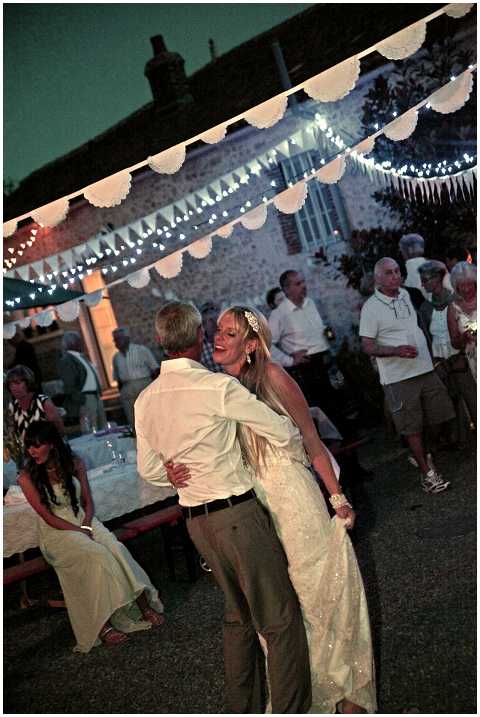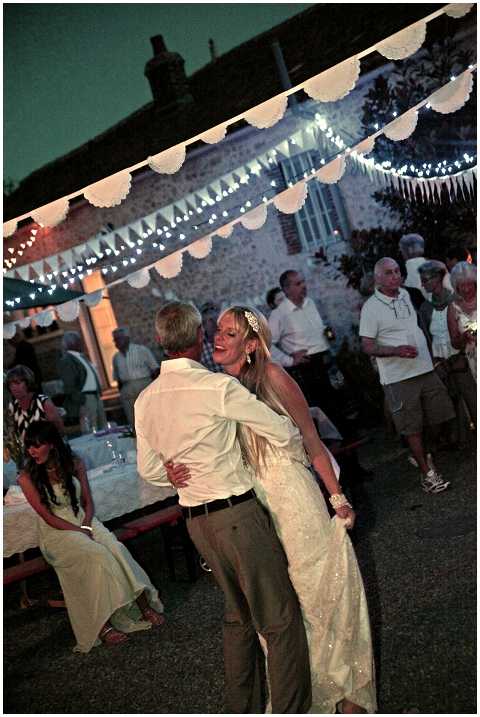 (Spy Angela's DIY wedding arch)
See how to make your very own DIY lace cuff
Having to move the ceremony space wasn't the only hiccup, we were having a Croquembouche wedding cake made by a friend of ours but unfortunately his wife was taken into hospital just days before the wedding and it looked as though we wouldn't have a cake at all.   The day before the wedding another friend of ours said she could make a couple of Victoria sponges with some homemade raspberry jam for the filling. I'd bought some lace and pearl icing moulds and so another friend said she would try to decorate it as best she could. With some extra ribbon and some vintage brooches the result was fantastic and I couldn't have been happier especially as it had been such a team effort!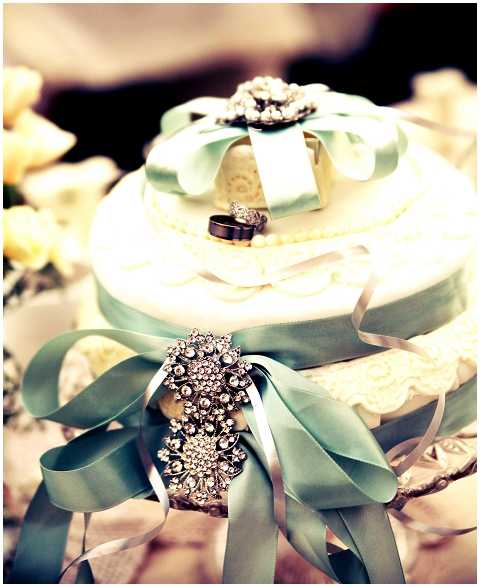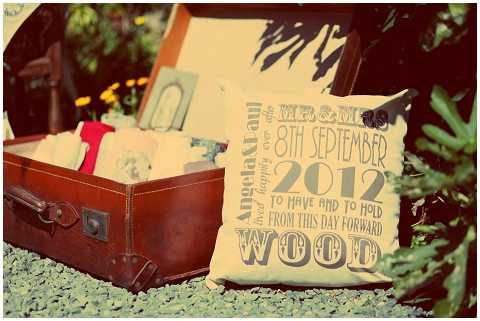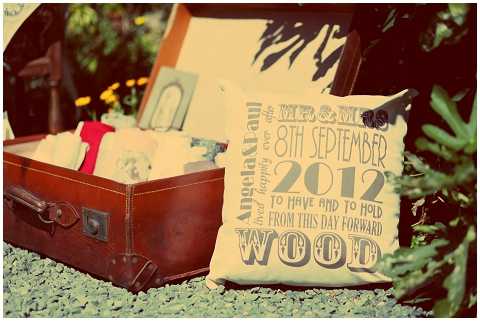 The beauty of having a DIY wedding is that if things don't go to plan there's no huge drama. Even when I was over an hour late for the ceremony I didn't need to stress about keeping people waiting or having caterers trying to keep food warm. When the timetable went a bit off nobody minded, there was plenty of wine flowing and they were sat in sunshine in a beautiful garden in the French countryside. Everyone said they barely noticed I was that late!
We found that people were more than happy to rally round to help sort out any problems and to lend a hand wherever possible. Our guests seemed to enjoy helping us set up for the big day as much as they enjoyed the day itself. Everyone agreed it was lovely that it had such a relaxed and fun atmosphere.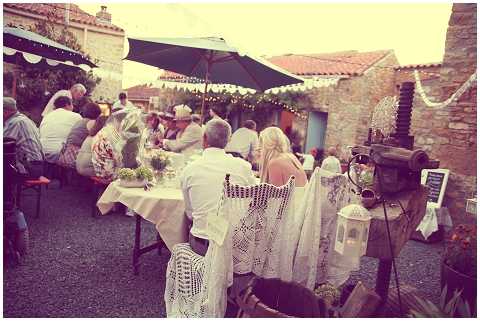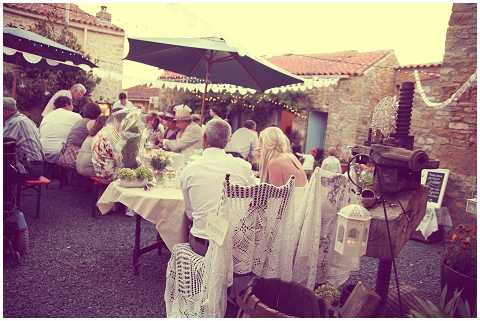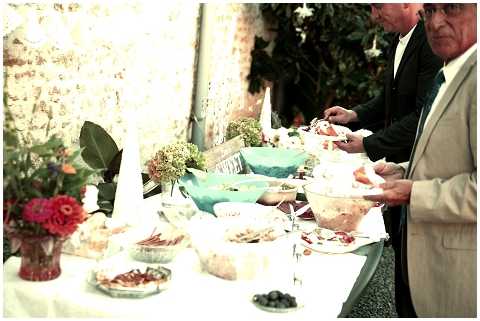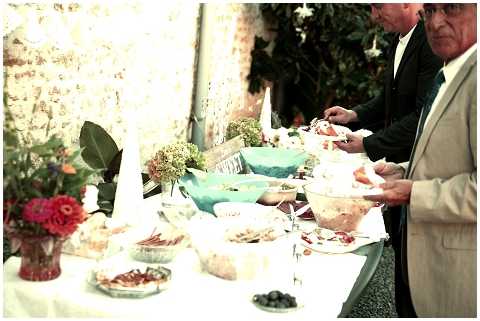 We'd decided against a DJ or live music and had made a playlist up ourselves that would play on a stereo system in the courtyard that would take us through the ceremony, Champagne reception, buffet, vin d'honneur and late into the night with a mix of both French and English music. This was perfect for us, as we could see how the evening was panning out and could change the music if we wanted to. This worked really well when our French neighbours brought over a CD of theirs that they wanted to play and then proceeded to teach our English guests a dance which ended up with all our guests mingling together and having a great time.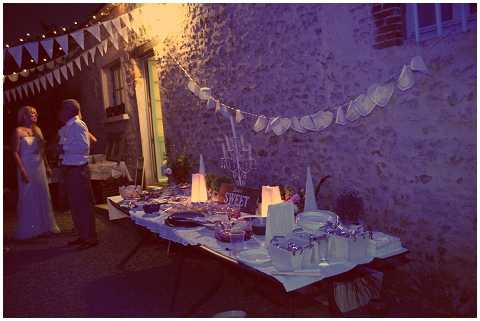 The compliments are still coming in about what a wonderful wedding it was and many guests said it was the best wedding they'd ever been too, which is always nice to hear after all the hard work involved. We even had some guests who had such a good time that they ended up skinny dipping in the pool at the end of the night watching shooting stars – a truly memorable wedding!
I hope you've enjoyed looking through the photos from our wonderful day and that we've maybe inspired some of you and shown that budget DIY weddings can be beautiful, not at all shabby but incredibly chic!
Merci beaucoup,
Angela x