Hello everyone, I have a great post today to get us over 'hump' Wednesday.  A couple of weeks ago I did a behind the lens feature with David Blair photography and everyone seemed to enjoy it, so that today we are doing a second behind the lens feature on the streets of Paris and find out more about international photographer Mike Larson.
We catch up with Mike on the streets of Paris to find out more about his photography style and shooting in Paris.
Mike: 
"My first time to Paris gave me a chance to tour on bike and get lost in beauty, history and architecture second to none in Europe.  Every so often I'd come around the corner only to recognize some iconic structure and know exactly where I was.  This touring around gave me a chance to scout out locations and unique perspectives for this shoot.
 My couples are often defined by their love of travel, food and wine, history, adventuring and exploring. This takes them around the world on their quests to discover and experience beautiful things.  
 Rachel and I like our photo shoots to be a casual and relaxed experience for our couples. One of our favorite ways to do this is to come up with a fun scenario to get the conversation started, and then we follow them around and capture them being themselves as they run with it.  It's less direction, and more real-life.
 From the cobblestone streets to the beautiful private chateaus, and of course, from vantage points on the Eiffel tower and the Arc de Trump, I have many "favorite" places to shoot in Paris. Perfecting these shots requires a perfect timing with locations and light. After scouting out different places at different times of day, we collaborated on wardrobe and backdrop choices to create a shoot that matched the refined look they wanted."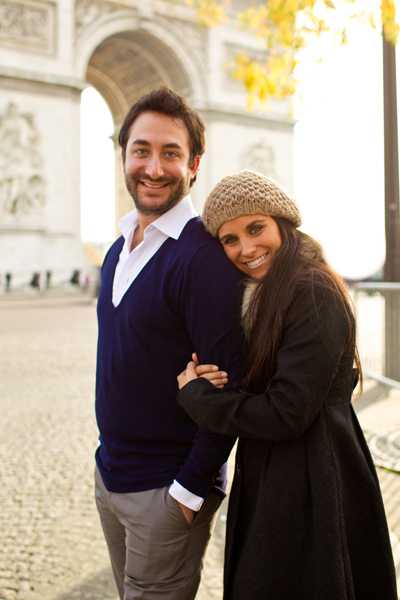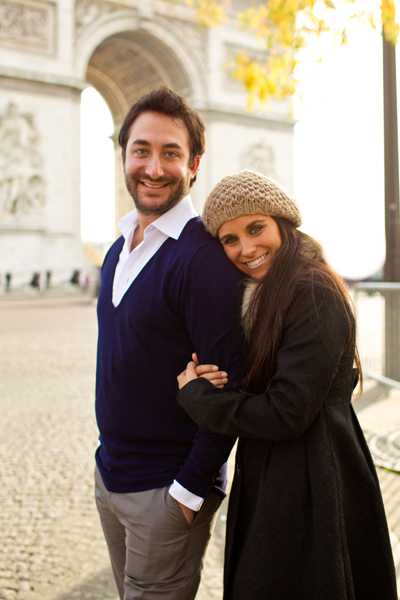 What a chic and stylish couple,  they look like they belong in Italian Vogue!
Mike Larson Photography was originally established in 1997 by Mike in Danville, California.  Now operated by Mike & Rachel Larson, their boutique studio is based on California's central coast. They are a husband and wife team, specializing in estate & vineyard weddings here in the heart of California's wine country, as well as in fabulous  locations around the world. They are passionate about traveling the globe, exploring new cultures and meeting and learning from new people.
Thanks to Mike and the team for sharing this photo shoot and to find out more about Mike Larson Photography visit their website http://mikelarson.com/
Monique x x