Whether you are planning your wedding or simply love France, have you ever dreamed about owning and running one of the beautiful wedding venues in South of France? As well as the history and tales that are wrapped up in these beautiful venues, I have often found that the owners and managers of these magnificent wedding venues often have a story to tell as well.
Today we are going behind the doors of one such venue in the South of France, Bastide St Mathieu and to find out more about husband and wife owners Soraya and Bill.
Bill is a former venture capitalist and publisher.  In 2007 he was exploring the Pamir Mountains in Afghanistan for his book Halfway House To Heaven: Unravelling the Mystery of the Majestic River Oxus . On the way back he and Soraya agreed to meet in South of France. They stayed at Bastide st Mathieu and liked it so much they decided to buy and develop it. Five years later it is one of he premier wedding locations in the South….a genuine 18th Century Provencal Bastide for country house wedding weekends.
It was Soraya's talents as an interior designer that took the 18th Century Provencal Manor House and turned it into one of the premier boutique wedding venues on Cote d'Azur.   Bill says: "Soraya is an interior designer with great talent. She can create glorious looking rooms out of simple beginnings. She uses meubles and peintures and objets from many different countries…..she has the ability to go to the Troc and buy something for €200, then paint it, redesign it and create a very beautiful piece."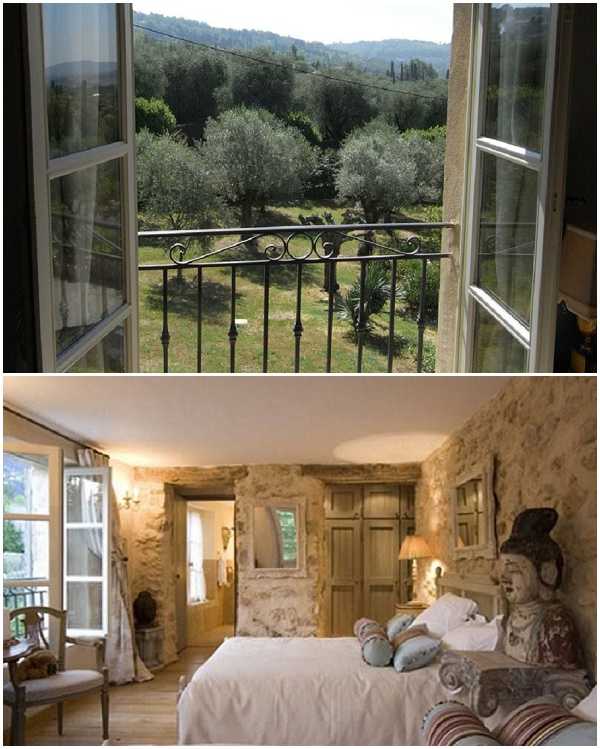 Bastide St Mathieu  is in one of the Grasse parishes in which the perfume industry developed and was originally built by one of the great fragrance or perfume families.  To the east is Chateauneuf and for those travellers it is on the way to Valbonne.
Although the Cote d'Azur is often thought of as a summer retreat, with a full working old stone bread oven and 7 large open Provencal stone fireplaces it is also worth visiting in the winter.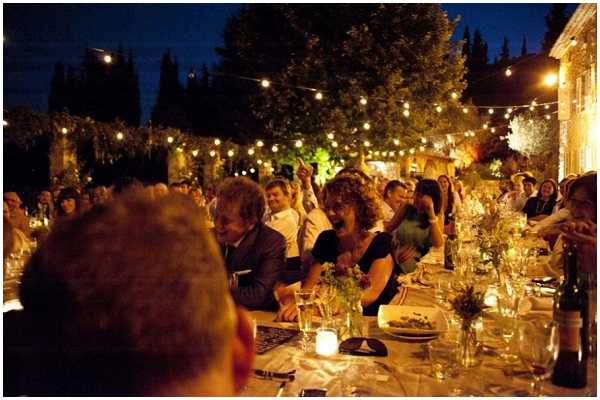 The winter charms of Bastide St Mathieu were not lost on Hermes Paris, when they hired the venue to during the depths of winter, for their press event to launch their new perfume lines amongst the roaring fires.  Hermes Paris is not the only notable client to utilise St Mathieu's charms with singer-songwriter SADE using it as the cradle from which to prepare and launch her 2011 world-wide Ultimate collection tour.
The location on the French Riviera also provides easy access for the Monaco Grand Prix and Cannes Film Festival, I wonder which A-listers have stayed in which rooms??
As an independent boutique venue, Soraya and Bill can help create the wedding of your dreams from recommending suppliers for a DIY wedding to trusted wedding planners who have experience working at St Mathieu.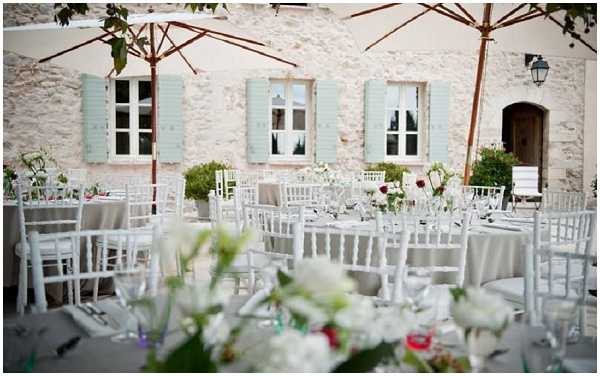 If you are reading this and day-dreaming about becoming a wedding venue owner, adding fuel to the expat dreams Bill says: "Ownership of a place like this with a season concentrated into a few months enables one to have many other activities.
Last year I played for Bermuda in the World Petanque Championships….so our own boules pistes is in regular use."
Venue hire of the Bastide for your wedding includes full privitisation of the house and grounds, use of all the bedrooms and full time house keeping staff.
If Bastide St Mathieu is on your shortlist of wedding venues South of France, find out more on www.bastidestmathieu.com
I would love to hear from wedding venue owners including those that are considering joining this wonderful profession.