All of Sophie and Bruno's  detailed wedding planning couldn't be put off by the looming bad weather for their French Riviera wedding. Sophie and Bruno are school time lovers. Bruno proposed to Sophie in August 2011, during their holidays in Mauritius. Alone on the beach with their feet in water, Bruno bend on his knee (dipping in ocean) and Sophie didn't even had to think twice before saying yes.
Unfazed by the weather conditions for their French Riviera wedding ( and prepared with innumerable number of white umbrellas) the their wedding day, Sophie and Bruno went through the day with great patience. It rained for most of the day but the bright side is that the weather conditions gave some amazing opportunities for create photos.
Sophie completed her bridal preparations with the help of her navy bridesmaids into her strapless Pronuptia bridal gown. The colour scheme for the day reflected a variety of different shades of blue including the bridesmaids navy dresses and light blue groomsmen ties.
Sophie and Bruno's official marriage ceremony was conducted at the City hall in Mouans  and a blessing at a church in Mougins Village .
Following the wedding the couple took some time out with photographer Achin Grover to capture some beautiful couple shots, using the bad weather to capture some creative images.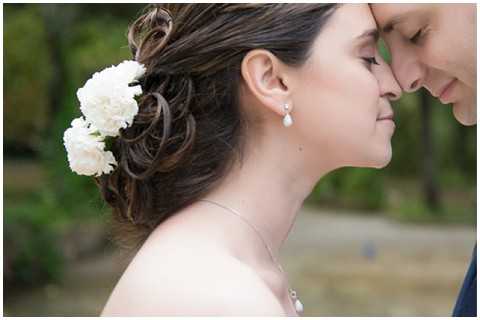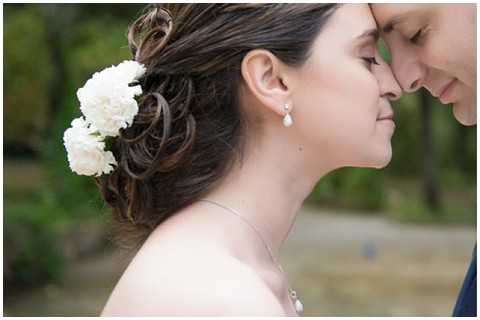 Guests were treated to a burlap and blue themed wedding reception with local sourced cuisine.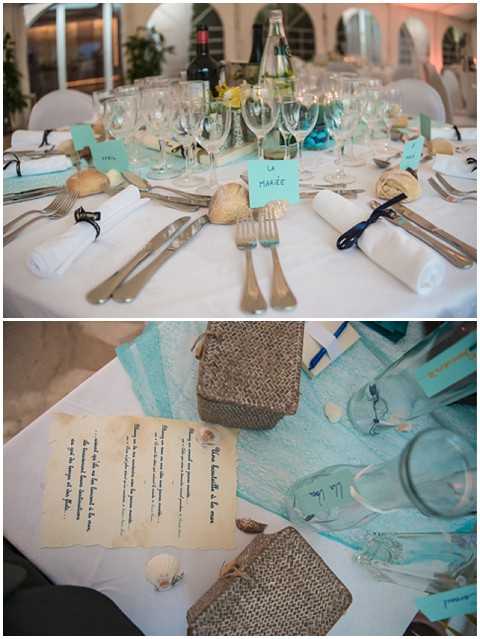 The first shot with the umbrella has to be one of my favourite images this year so far.  It combine drama with a vintage Hollywood glamour vibe, love it!
Monique xx
Wedding Suppliers:
Photography: Achin Grover Photography
Florists : www.azurfleurs06.com
Caterers and cake designers : www.jeromeravel.fr/
Hair and Makeup : www.lorenzo-cosi.fr/ (Mougins)
Legal and ceremony venues : City hall in Mouans Sartoux and church in Mougins Village (St Jacques le majeur)
Dress : www.pronuptia.com, Paris (model Fabula)
Shoes : Jonak
Accessories : Earings and necklace = Swarovki;
Suit tailor made by www.pernac.com/ in Paris
Shoes: Finsbury
Belt and cufflink = Hugo boss
transport: Friend's old blue mustang
Wedding Venue, styling items : Domaine du paradis de oiseaux, mougins : www.domaineduparadisdesoiseaux.com/