Hello lovelies, we are ending November on a high note with today's sumptuous Paris elegance destination wedding. This elegant affair was planned by well known wedding planners Fete in France and it's glamour from the start!
Our gorgeous bride and groom came all the way from Washington DC with their closest family for an unforgettable trip of a lifetime!
Huong and Dan enjoyed a touching ceremony in a Ukranian Orthodox chapel as it was very important for Dan's Ukranian heritage. After saying "I Do" they enjoyed a few photos around the Parisian landmarks before heading back to the Shangri La for the most sumptuous dinner, perfectly designed by Fete in France and florist Sol Y Flor.
Are you considering tying the knot in Paris, if so do check out our guide to your destination wedding in Paris. From luxury hotels to river boat cruises there really is something for every taste and budget.
We'll now pass you over to Fete in France who will be walking us through todays sumptuous Paris elegance destination wedding…
"Huong and Dan came to Paris from the Washington, DC area for an intimate destination wedding with about 35 guests."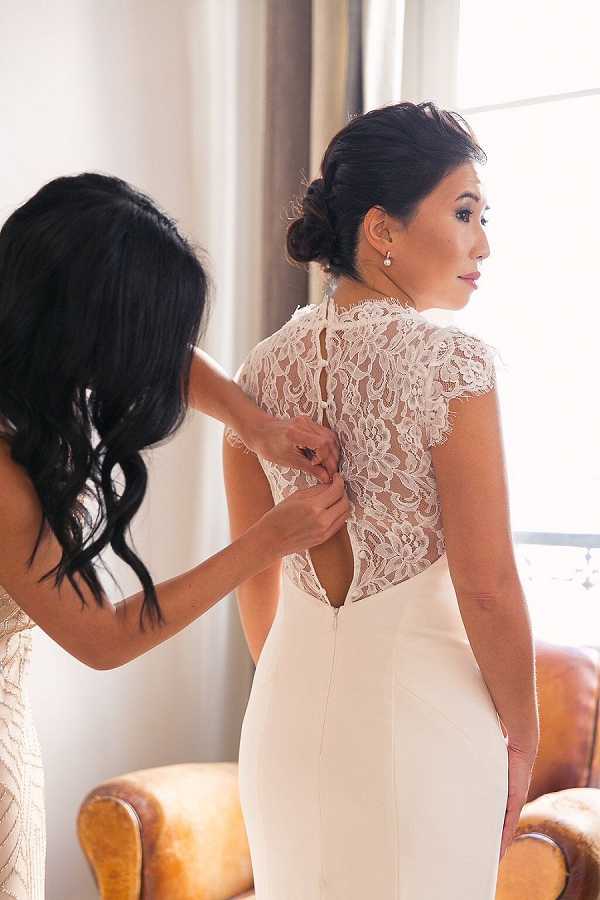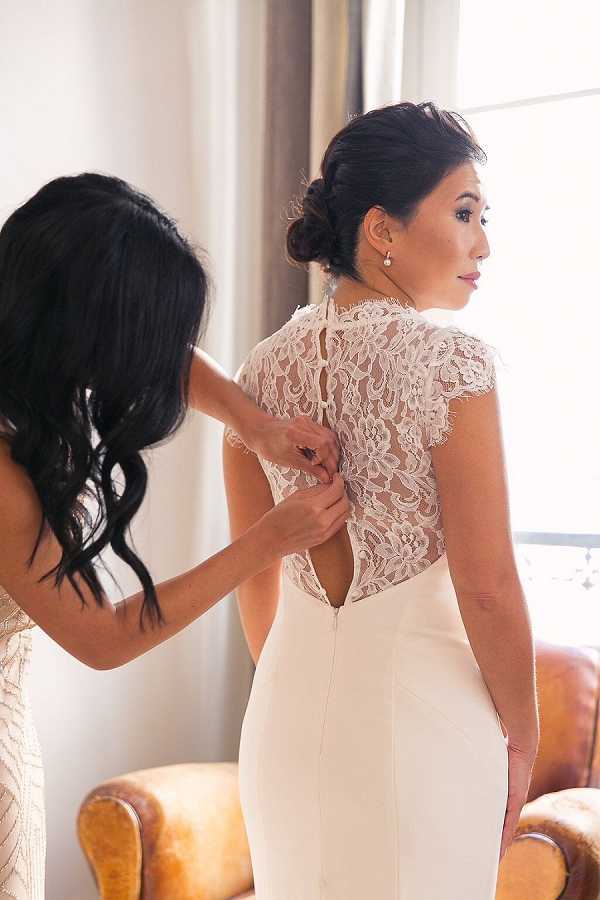 "From the beginning to bride wanted a classically Parisian setting however with Dan's Ukranian heritage it was important for his side of the family to have the ceremony in a Ukranian Orthodox chapel. Luckily the best of these two worlds came together and Huong and Dan celebrated a spectacular day last October."
From the bride:
"I don't know if I mentioned this, but for my family and Dan's family, this trip was life changing. My parents, aunts and uncles studied France a lot while they were students in Vietnam and really never thought they would see Paris and all the sites they learned about – they were worried about language, culture, etc."
"They've lived through the Vietnam war, had the communists take away their homes and possessions, jail some of them for nothing, and started over in the U.S. from nothing. Here they are in Paris, eating foie gras and seeing all the sites on a tour bus, eating at one of the finest hotels in the world – words can't describe how happy they are. They've given everything for us, their kids and it was so special to give them something back. My cousins and I are eternally grateful."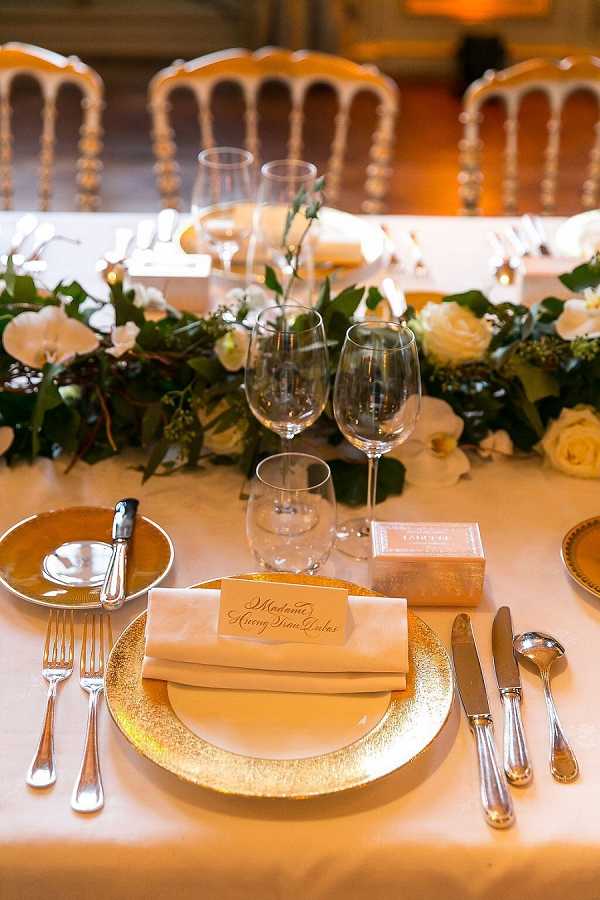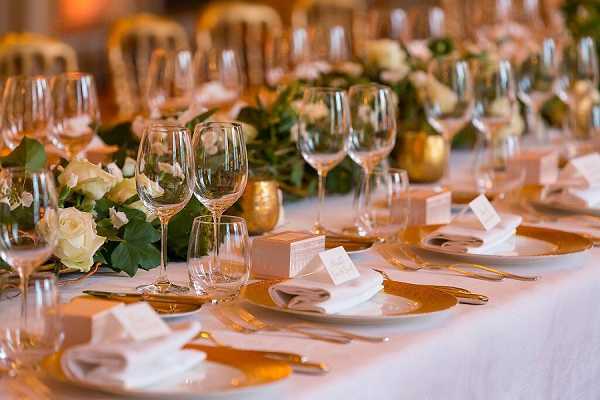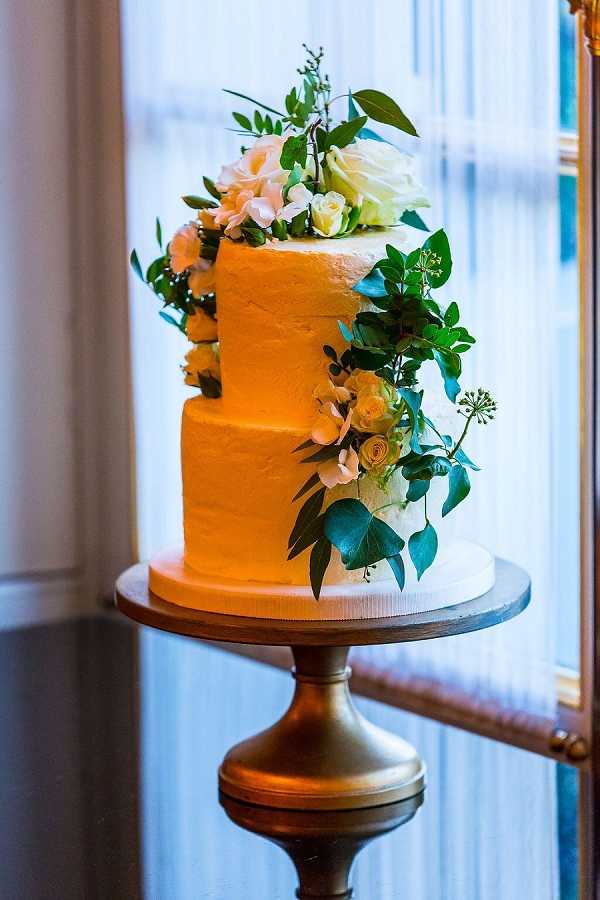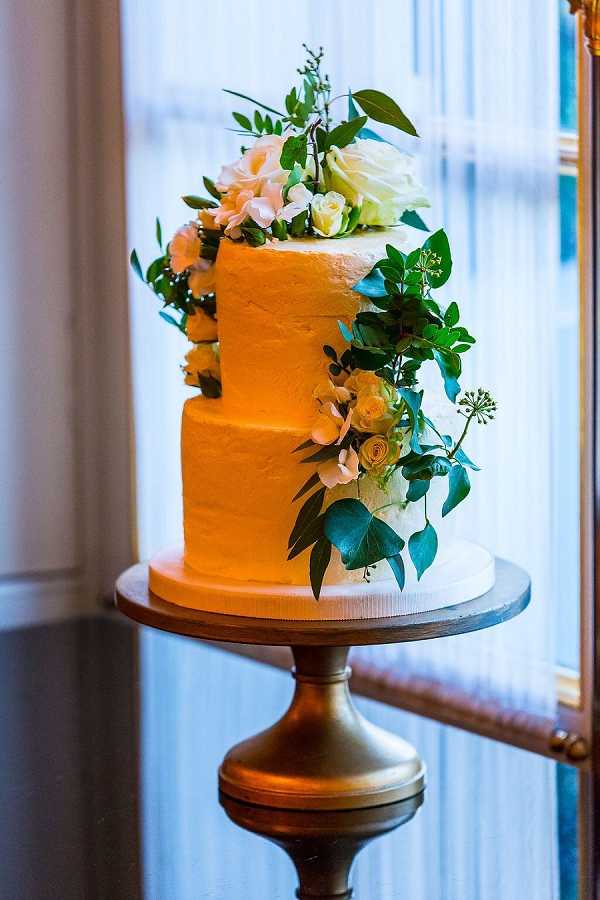 "Dan's mother never thought she would see Europe again once her MS got very bad and was wheelchair bound – and his sister loves to see new things, but likes to have her brothers around for comfort. Making it extra special for her was it would have also been her and Dan's father's anniversary. What you put together for us, all the planning etc., was nothing short of a miracle. It was so much more than a wedding – it was really dreams coming true for our parents and families and we cannot thank you enough. I have always loved Paris, but now there is such an extra special place in my heart."
Congratulations Huong and Dan from everyone here at French Wedding Style!
For even more Paris wedding inspiration check out this intimate and relaxed elopement in Paris.
Awe-Inspiring Paris Elegance Destination Wedding Snapshot
Wedding Vendors
Planner: Fete in France | Photographer: Studio Cabrelli | Reception Venue: Shangri La | Florist: Sol Y Flor | Stationery: Studio French Blue | Hair and Make Up: Harold James | Cakes: Synie's | Entertainment: Jazz Around Midnight