As an experienced hair and make up artist living in France, I love the start of Autumn and I am opening up some of my favourite products in today's Autumn Make Up Edit. The extreme heat of the summer starts to fade (well not this year anyway!), kids go back to school and I get excited about the new season clothes that are waiting to be tried on and bought. There is something new and exciting about stepping into the new season and some new boots!
So here are my five key simple make up ideas to go with your changing outfits.
Peach has become the new 'beige' and brings a more youthful colour to the skin. For lips try Benefit's Cha Cha Balm for a beautiful wash of colour with no dryness.
Taupe eye shadow was popular too. This is a staple in my kit. Used for shading and shaping the eye but also great to just apply straight across the lid. I love Mac Eye Shadow in Era.
Black Mascara is back – it never went from my kit but lashes this season are cleaner and more defined. My old favourite is Max Factor 2000 Calorie in Black. Brush through the lashes with a lash comb to really separate.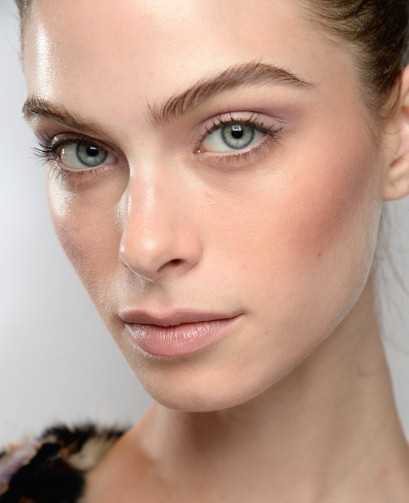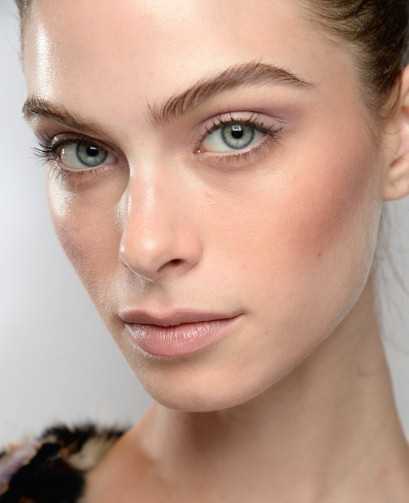 For something a little different try a flick of coloured eyeliner. Lilac, green or even blue! Or for a more muted feel try a muted metallic shimmer pencil under the lower lashes and smudge. Rimmel Scandaleyes Waterproof Kohl Liner in 012 Bronze is perfect for the job.
The catwalks were awash with dewy, glowy skins. If summer has taken its toll replenish the lost moisture with a good skin care routine and add the glow back with Revlon Highlighting Palette in Rose Glow.
For inspiration on how this look comes together look no further than the beautiful Olivia Palermo who gets it right every time!
Carey Hawkins is a freelance make up artist and hairstylist, with over 10 years' experience in the industry. Carey specialises in Weddings and lives in France. To find out more about Carey Hawkins' visit: www.careyhawkinsmakeup.com