Would you like a drink?  Autumn Beauty Tips with FWS expert Victoria Farr
Every morning, I probably do what the majority of us do…look in the mirror and think ok, let's get ready for the day ahead. Today, when I gave my skin my morning once over, it looked desperate for a really a good 'drink'!
As we have now turned properly into Autumn and we are subject to the wind and cold on our faces, central heating when were inside, and our hair battling with the elements, I thought I'd share with you some of my winter beauty saviours.
When the season's change, I change my skin routine, so in the Summer, I keep my moisturiser light but in the winter, I have a more nourishing cream and ensuring that it still contains an SPF to combat the sun's rays and winter weather. Also try and keep up with a good intake of drinking water as this with rehydrate the skin, although easier said than done when all you want to have is a hot cup of tea or coffee. Even if you have an oily or combination complexion, please do have a look at changing your routine, not necessarily applying a more nourishing cream will make your sebum glands work overtime, in fact, it could do the exact opposite.
I am a huge fan of Lush Cosmetics for winter skin care as they are made with natural oils; almond, sesame, coconut and oatmeal, which is a natural emollient.
Here are a few of my faves from Lush;
Aptly named Skin Drink– I use this morning and night and leave the cream between 5 and 10 minutes to really soak into my skin before applying my make up.            This particular product doesn't have an SPF, so you may want to use this with your evening routine or in addition to your summer moisturiser if it contains an SPF.
I also use an exfoliating mask once or twice a week, nothing too harsh as the skin could already be a little delicate with the cold weather, so the Oatifix is just perfect! It is made with oatmeal and Kaolin to mildly exfoliate the skin, so not abrasive and oats are a natural anti inflammatory, so will calm down any redness. Illipe butter is the nourishing oil also within the mask….it needs to be kept in the fridge due to the fresh ingredients, so good you can almost eat it!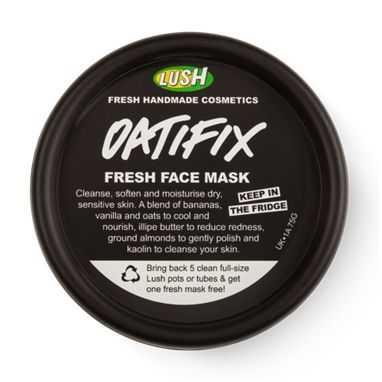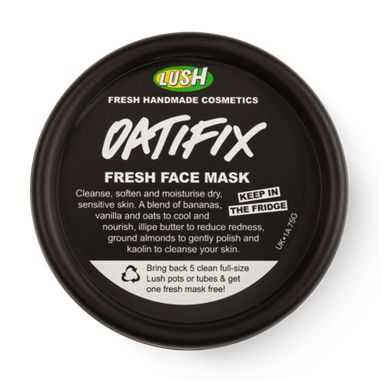 Now another amazing product I have in my cupboard all year round, but use more in the Winter is coconut oil! I do actually cook with this as well (food tastes amazing with it) as use as a hair mask….it can be purchased from any health food shop or organic section in the supermarket.
Holland and Barrett sell several brands but I particularly like this one by Lucy Bee, as it is Fair Trade and organic. Depending on your hair length and texture, so if your hair is particularly thick or coarse, you may want to use more than someone with finer hair for example.
Mine is bob length and medium texture, so I find a matchbox size is sufficient. I pop this on dry hair before going to bed, really working this into scalp right down to roots, so it has the whole night of beauty sleep to really nourish my hair. If you have a dry scalp this will also help. Then in my morning shower, I wash with my regular shampoo and I will be honest, my hair feels amazing, it looks so healthy and shiny. Repeat this as you feel is necessary, but I find once a week for me, is just perfect.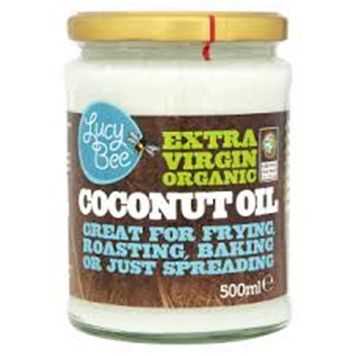 When the wind is blowing in your face…and your eye's start to water, the last thing you need is your mascara to run…yep I have encountered this! But since I introduced the Max Factor Masterpiece Waterproof Mascara into my kit ( works a treat with wedding make up and use all year round) a long time ago, as well as my own make up bag, as it does NOT move and the wand is great for getting into those really fine lashes.
Now if you are looking to help your skin and hair over the Winter, increasing your vitamin uptake will work too, whether by taking a multivitamin or by eating more fruit and vegetables. Vitamins B3 and B5 will promote hair growth and a healthy scalp, which you will find in chicken, turkey, sunflower seeds, eggs, red meat, wholegrain products.
Vitamin C is amazing for the skin which is found in citrus fruits and dark berries, which are high in antioxidants.
Another suggestion would be juicing, which I have recently been introduced to. Sometimes when I am on the go with my work, it's difficult to get my daily intake of vitamins, even though I do take a good multivitamin and B complex, the juices will give that extra boost! My current favourite is; a handful of spinach (great multivitamin; A, C & C aswell as Iron and Calcium), 3 medium carrots (rich in antioxidants), 1 golden delicious apple (Vitamins A, C and fibre) and a slice of lemon (Vitamin C). Pop it all in the juicer and you have a really refreshing and a little bit sweet drink, I also pop some ice into it and whizz it through the blender!
I hope you have found this as interesting as I have enjoyed writing this piece. Please do let me know if you have any other suggestions for winter skin and hair saviours.
A bientot!
Victoria x
Don't forget that Victoria will be based in Paris between 15th November and 15th December and during this time there will be no charge for travel within the Paris area, so do get in touch as I'd love to discuss your plans.  Email

[email protected]

or see more of my work and services at www.victoriafarr.co.uk