You may have read the title to today's post and think that I have gone a little mad, but bear with me.  I was recently watching a tv programme about Gatwick Airport when they were talking about the need to replace ALL of the signage since the new owners took over.  During the project they were auditing all of the signage to aid passengers journey's through the airport and thus reduce the number of delayed passengers lost at the airport and the fines Gatwick owners had to pay to airlines (this could be a whole other post on this topic).
But this whole process got me to thinking about signage when it comes to wedding guests in a foreign country.  There are many activities that you can do to aid your guests arrival at the wedding including welcome packs with maps and details, but this is where I say ultimately assume your guests are lost when it comes to wedding signage.
For any of those who have been lucky enough to attend a country wedding in rural France, you know how much one country lane looks like another and finding some of the beautiful remote venues can be a challenge.
So today I am going to look at some fun and innovative ways to help your guests arrive at your wedding venue, happy and without getting lost.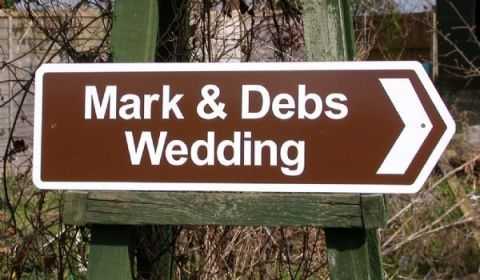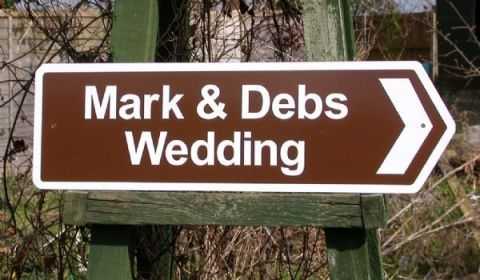 Source: Wedding Road Signs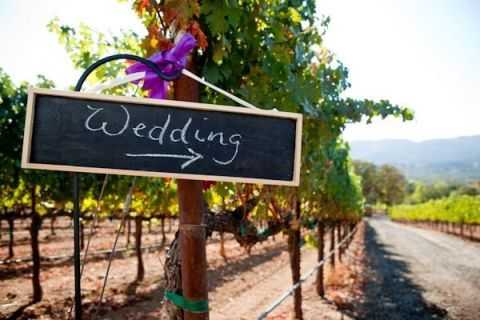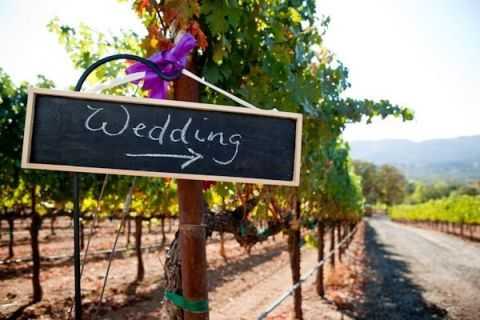 Source: Hello Lucky
Source: Ruffled
Source: I love SW Mag
Source: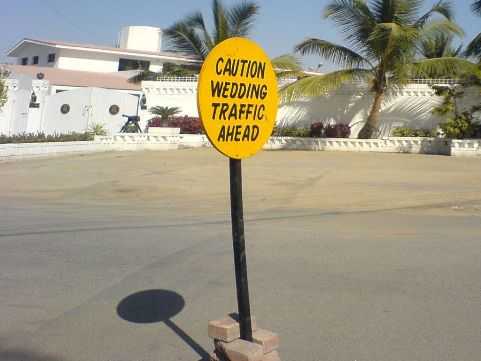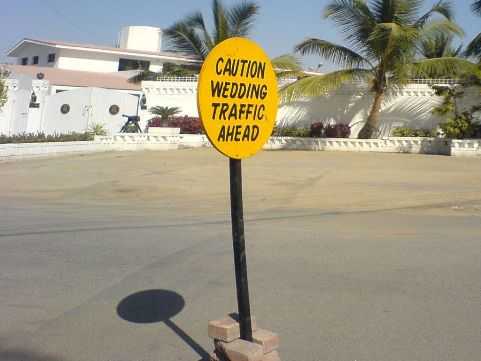 Source: Barely Average
Source: Style Me Pretty
If none of the ideas above appeal to you then take inspiration from other event signage that you see around you, no reason that these couldn't be made into wedding signage options.
Source
Take this idea and create your own wedding letters,  go and talk to the local farmer and place them at a vantage point on the approach to the wedding.
Source
Not for everybody, but using the same paint that they use to tag sheep it is possible to create your own personalised flock with your initials and hearts on the way into the wedding. Obviously be sure to check and pay the local farmer, nobody needs an angry frenchman at their wedding.
Source: Happie Scrappie
Alternatively why not have a wedding mascot and place at key points as clues for your guests to follow to the wedding location.
Monique xx