I was having a chat with a good friend of mine recently who has just got engaged and starting on the wonderful journey of wedding planning.  She is thinking about all the different options in regards to wedding venues and of course I brought up the option of getting married abroad (I did say abroad and not just France).  She rumpled her face up and said: "But even if we wanted to, could you imagine telling the family!"
This got me to thinking about how strong you have to be to stick to your own personal choices for your wedding and just how do go about announcing your getting married abroad?
Personally I don't see why getting married abroad would be an issue, just one big adventure, but I can understand that whenever you announce your wedding plans there are always family and friends who have an opinion as to what you should do.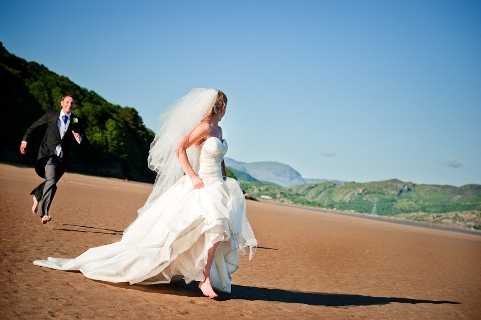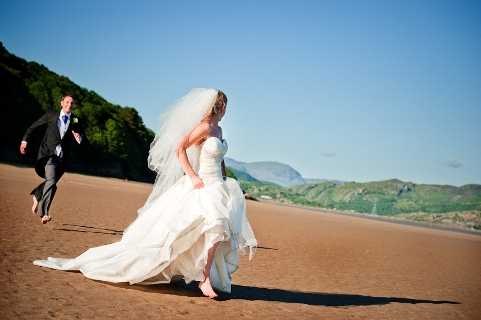 © Celynnen Photography
So I have put together a little guide for options for announcing your wedding abroad:
Sate the Date/ Invitation
Whilst sending the save the date or invitation is the conventional method, with no preparation you can imagine all the gasps  when the invites land on the door. Of course part of the shock factor will be dependent on exactly where and when your wedding is abroad, but at least you can turn your phone off the date the invites should arrive!
Pre-warn family and friends then send invitation
Especially if people are contributing to the wedding, sharing your plans with key members of family and friends can be a polite and wise move.  Why not arrange an intimate dinner and share your plans, that way you can answer any queries that they might have, without having to have the same conversation more than once.  A plus point in having the inner circle briefed, is that when the invitations to additional guests are sent out they can act as part of the first line of defence for any questions or difficult relatives.
Informal Party
Set the scene for your wedding abroad with an informal party masked as a family get together or an engagement party.  Take the opportunity to thank your guests for coming and then make the announcement that you have set the date for your wedding and the location.  It takes a brave soul to break with pack politeness, everyone will cheer and then they will be ready for the further information that will arrive on their wedding invites, but be sure to only invite those who you are planning to invite to the wedding.
When you get back
Weddings in France are primarily celebrations of marriage rather than a legal ceremony due to the restrictions on overseas couples having to be a resident in the country first.  Why not get legally married in your domestic country, elope to the city of love Paris with a wedding celebrant to conduct your ceremony and stay and have your honeymoon in style!  Arranging a post-wedding party once you're back, gives you another chance to wear your dress and celebrate with all your family and friends and you never have to worry about how to tell people you're getting married abroad….. just you're now married!
If you are planning a destination wedding how did you tell your family?
Monique xx