Morning folks, the weekend is nearly upon us but before we head off on our spring adventures we have for you a gorgeous outdoor Parisian real wedding.
Planned by Dreams In Paris this destination wedding is all about love, life and supporting the ones who are dearest to us when they need it the most. Daniel and Janee's love story touched our hearts and we just had to share their day with you.
From their outdoor ceremony to their adventure around the most romantic city in the world their day was glamorous yet deeply touching from start to end. Tu Nguyen captured Daniel and Janee's love perfectly in his photographs and his stunning wedding film that you will see at the end of today's feature.
I'll now pass you over to Tu Nguyen who will be walking us through this romantic love story…
"When spring came, even the false spring, there were no problems except where to be happiest. The only thing that could spoil a day was people and if you could keep from making engagements, each day had no limits. People were always the limiters of happiness except for the very few that were as good as spring itself."
These words from "A Moveable Feast" by Ernest Hemingway – Daniel's favourite author sums up perfectly Daniel and Janee's love and life. This world is rich of colour yet could be cruel and dark sometimes. That's why they tend to be each others light.
Hemingway was a man of the world, a globetrotter. But perhaps no city is as heavily associated with Hemingway as Paris. So for Daniel & Janee, when it comes to getting married, there is no other place like Paris. Janee & Daniel's love is amazingly intense and we were really blessed to be able to be there, capturing their big, emotional day in beautiful Paris.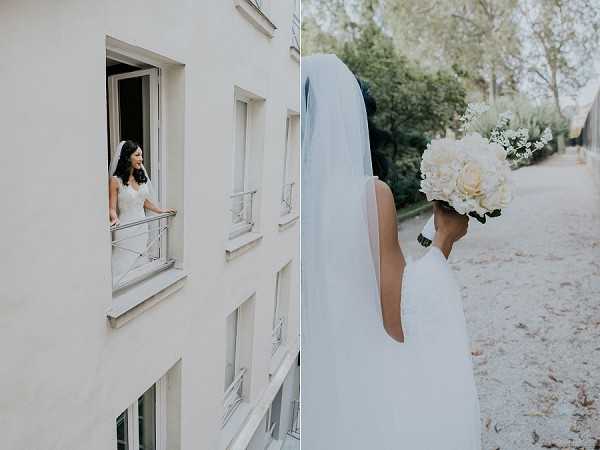 Our groom Daniel: "On the evening of November 4th, 2014, election night in Arizona, I was standing on the fifth floor pool deck of the Renaissance Hotel in Phoenix. This was a place I had frequented on election nights over the past eight years. The general circumstances hadn't changed much over the years. Some wins and lots of losses for Arizona Democrats. However, on this night one significant circumstance had changed. There was a beautiful woman standing alone on the rooftop deck. In a sea of crazy-haired, election-button-clad, white tennis shoe wearing volunteers and the new-suit-suited, laptop-clutching, 19-year-old interns, she stood out like a candle in a dark room. Little did I know, that beautiful woman would be my wife."
"I am a huge Hemingway fan which is why we ultimately chose Paris, almost 100 years after Hemingway came to Paris to write some early books. We both have a little nostalgia for this era when our grandparents were young because we both were very close with our grandparents who would tell us stories of the old days. We have one particular book quote that we really like from A Moveable Feast. Our lives are a constant contrast of darkness and light, especially due to our profession but also because of our past personal history. We tend to be each other's light in this dark world, which is why we are such a strong couple together. The quote captures this positive versus negative, darkness versus light, spring versus winter aspect of our relationship."
Congratulations Daniel and Janee from everyone here at French Wedding Style!
Just before you head off, why not check out Daniel and Janee's stunning wedding film created by Tu Nguyen…
Paris, Mon Amour | J + D | Destination Wedding Film in Paris | Paris Wedding Videographer from Tu Nguyen Wedding on Vimeo.
An Outdoor Parisian Real Wedding Snapshot
Wedding Vendors
Photographer: Tu Nguyen | Planner: Dreams In Paris | Hair and Makeup: Anissa Renko | Car: Carrosse d'Or | Celebrant: Jerome Perrin | Flowers: Pierre Kavaciuk | Music (Violinist): Eloise Renard