What a fabulous week with Paris engagement shoot with a vintage twist,  french fantasy wedding stationery and a vintage shabby chic wedding in the South of France.  After all the fabulous romance and weddings, today I am going to be taking a look at honeymoons in France and especially if you are looking for something a little different, considering a VW Camper Honeymoon .  Last month I visited L'ile d'Oléron an island off the Atlantic coast of France  on the southern side of the Pertuis d'Antioche strait.  L'ile d'Oléron is the second largest French island after Corsica and is located on the Bay of Biscay.
On the island there are a wide variety of accommodation options, but what if you want to be a free spirit on your honeymoon and not stay in a traditional B&B?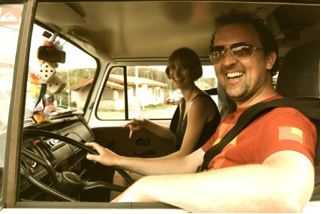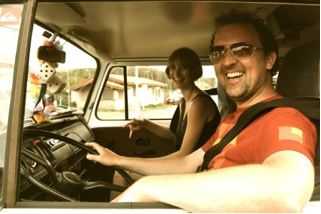 As well as providing alternative transport for weddings in France, Belle Vie Campers can also help you put together an alternative honeymoon package.  Here to explain more is Rachel from Belle Vie:
"Here at Belle Vie Campers we always love a romance (in fact our campervans epitomise love and peace) and recently we haven't been disappointed, catering for honeymooners and pre-wedding holidays throughout the summer with many a story to tell.
 One of our honeymoon couples decided to do something a little different this year and instead of heading south to catch waves on the Atlantic coast, or inland to sample wines of the wonderful vineyards, they headed north to the picturesque island of Ile D'Oleron, situated between La Rochelle and Rochefort, lying south of another small island called Ile d'Re.
What makes Ile D'Oleron so special and perfect for a romantic honeymoon is the fact that it is relatively undiscovered and has so much to offer, from beautiful and clean beaches, white sand and aquamarine water to luscious green forests, and just to make sure that romance is on the cards, it boasts an enormous oyster farm so you can always find that delicious aphrodisiac! The Oyster Farm is a fascinating place where you can see how oysters are produced, a tractor ride takes you through the endless rows of oysters on manmade trellises.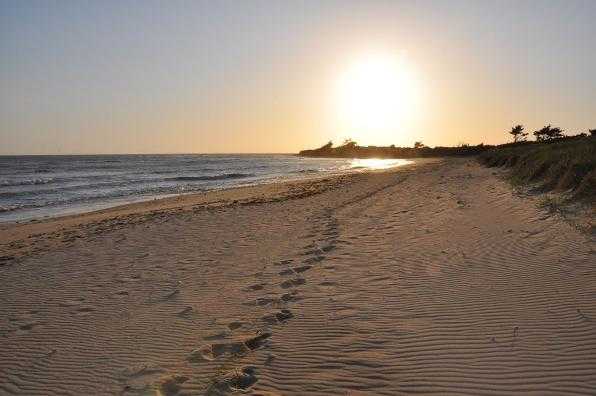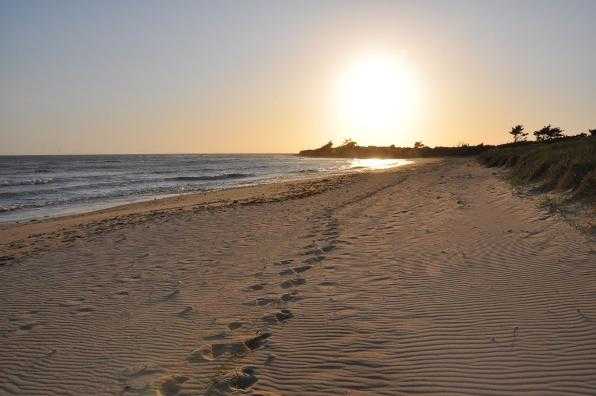 Off the main beach of the island lies the oval shaped Fort Boyard, which is an island fort and was the focus of an immensely popular T.V show in France, something along the lines of The Crystal Maze!
For the more active you can take a bike and explore the area riding through fields, along golden sands and over rivulets leaving you captivated. It's difficult to get lost here as most tracks go around the entire island, so in all probability you're just going around in circles!
The lighthouse of Ile D'Oleron boasts a breathtaking view, climb the narrow winding 5 flights of stairs, getting to the top is quite a task as the original wooden staircase still exists. Legend has it that Europeans once though of this point as the end of the world!  Make sure that you have an apero close at hand to toast your love on your descent.
And once you have explored to your heart's content taking in the wondrous sights, you can relax with your love in the golden sands, swim in the clear waters, take a surf lesson or kite surf around the bay, or just watch from the comfort of your camper as the sun starts to set on this golden paradise.
There are many camping spots to choose from, you can opt for a smaller campsite which will cost round 10 euros a night, this might increase over the peak months to around 12 euros and will include basic facilities.  If you are looking for something with more facilities on site such as a swimming pool or shops, these can cost anything from 25 euros up to 33 euros per night.  Take a look at Oleron Website with a great list of all the different campsites, prices and facilities.
What more could you want from a honeymoon, the perfect accommodation to cosy up to your love, the most beautiful unspoilt scenery and oysters a plenty, washed down with some of the finest champagne.  Ile d'Oleron here we come! "
To find out more about a Belle Vie Camper honeymoon visit the Belle Vie Camper Website.
Are you planning a honeymoon in France?
Monique x x