Hello lovely FWS readers and welcome to another fabulous week! Today we are whisking you off to an Aix en Provence Wedding Inspiration Shoot inspired by its beautiful surrounding landscape.
Aix en Provence got a whole lot easier to visit last year when a new direct Eurostar route was launched. We now have an even bigger excuse to visit this stunning city.
Today's styled shoot boasts Aix en Provence's unique traits from beautiful scenery to quaint Mediterranean style streets.  We particularly love the geometric theme throughout the shoot and the copper touches which perfectly compliment this modern wedding theme.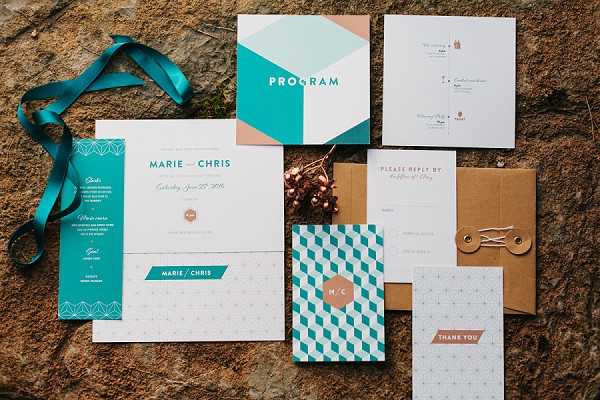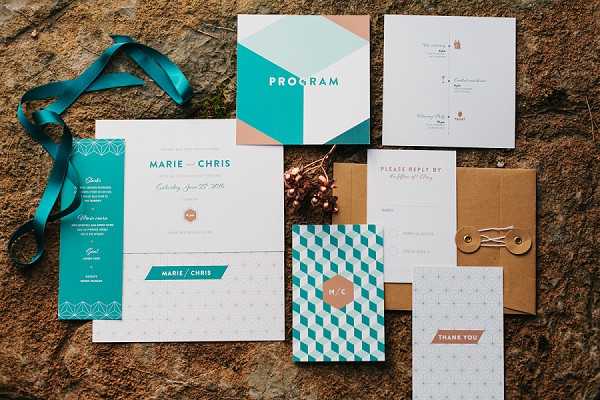 The shoot is captured in a wonderful film by FWS Vendor Simply Lovely and planned by Mademoiselle Chahnez who takes us through the shoot.   Chahnez says: "I wanted to tell a story that could happen to you in our beautiful city of Aix en Provence. To do that I gathered a talented local team, and lets just say, they are literally crazy in love with weddings."
"I have picked Aix en Provence as a background because its location in the South of France in between the Mountains and the sea. It offers stunning scenery from lavender fields, olive trees and of course vineyards… Moreover, this city has a great history."
"Under a natural arch made of Roses, and perfectly enhanced with geometrical frames, the couple started by tying a ribbon that symbolised their union. And they finished by exchanging rings coming from a modern, fine and luxury jeweller in Aix en Provence, Corpace joaillerie."
"We wanted to underline the edges and curves that are making Aix en Provence by selecting rings with modern, visible angles, and a classic curve."
"Lets focus on the gorgeous brides dresses, Christina Sfez the designer, proposed us 2 dresses, a short and long one, and we could not create our shoot without them both."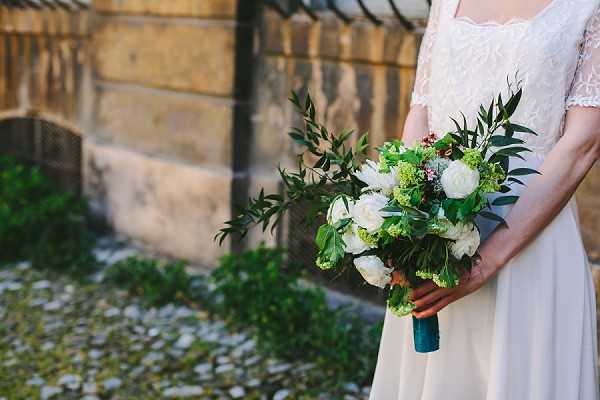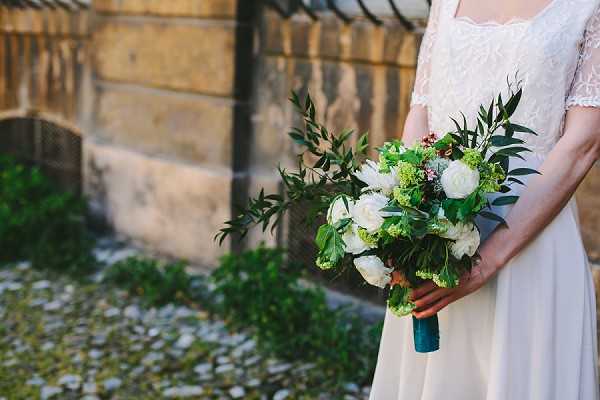 "Life in Aix en Provence can be a slow, relaxed life, thats why our cherished couple went down small, tiny and typically Mediterranean streets, sometimes stopping by a music band playing, just to chill! I must confess during our pilgrimage, we all discovered a secret place, perfectly protected from curious people."
"We have chosen to visit a super famous flower market. The team and I love this place because of the billions of colour of the seasonal flowers you can find here, as you can imagine, it is a treat for the eyes."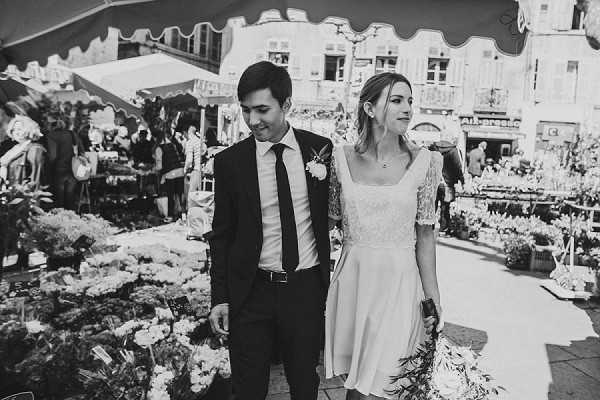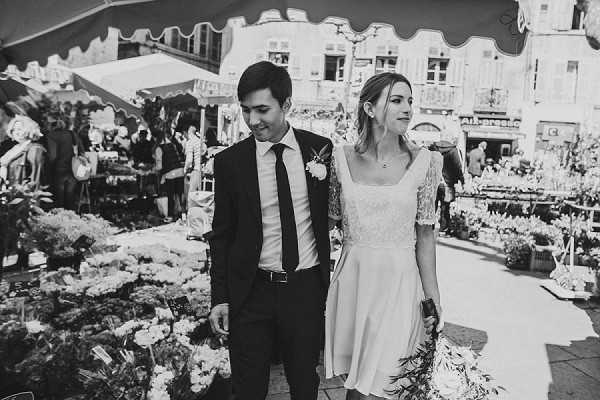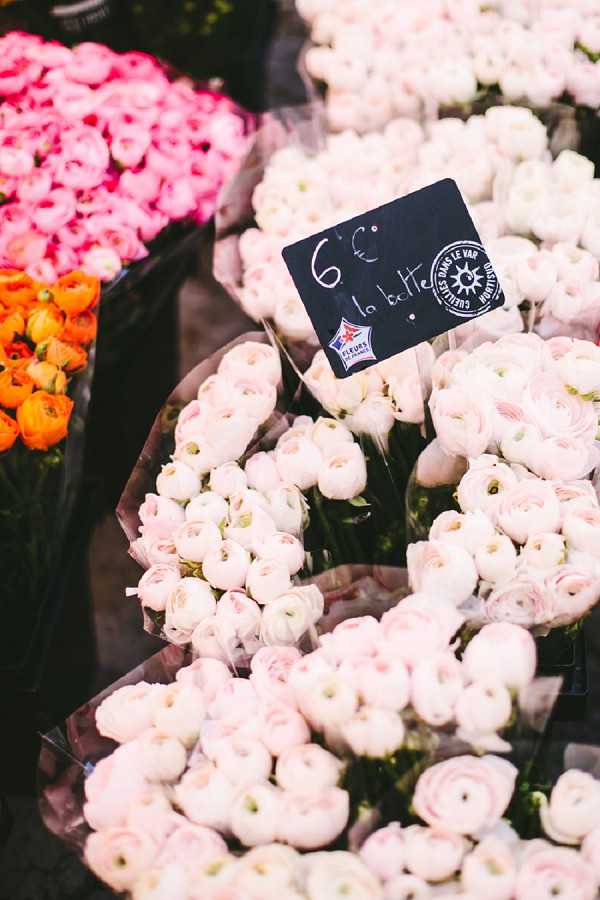 "Stopping here and there to picture each moment by our videographer Duo Simply lovely Photography and our photographer Malvina Molnar we couldn't resist a pause near a fountain to enjoy a dolce vita time with a glass of Rosé de Provence! What a charming and relaxing moment!"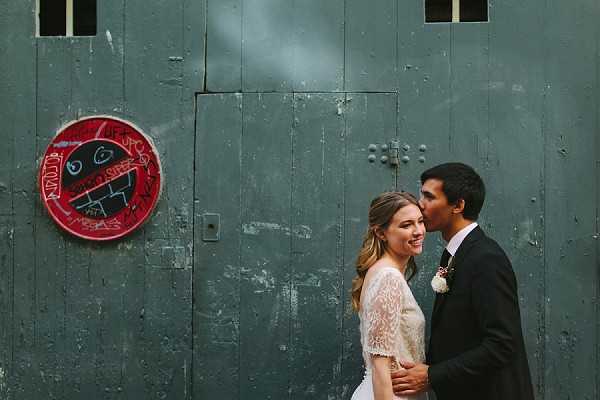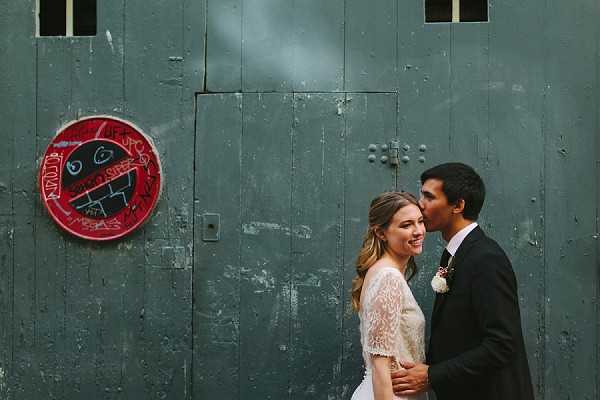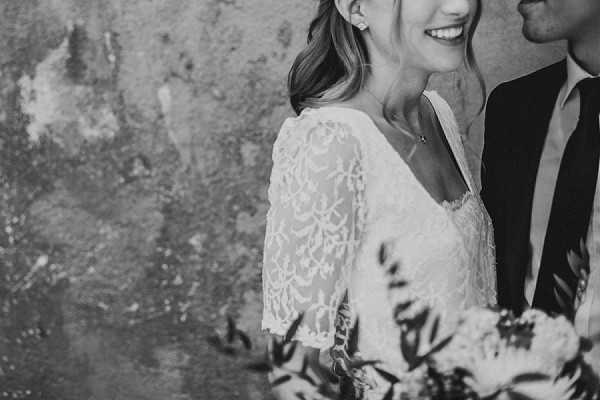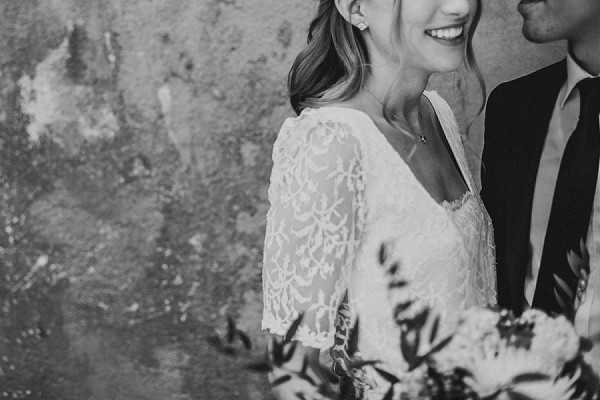 "We wanted to show that even in a much known place as Aix en Provence there are still places to discover. We set the vow exchange session in a 5 star hotel: Hotel du Pigonnet, the style and architecture of its gardens were a perfect mix of curves and edges."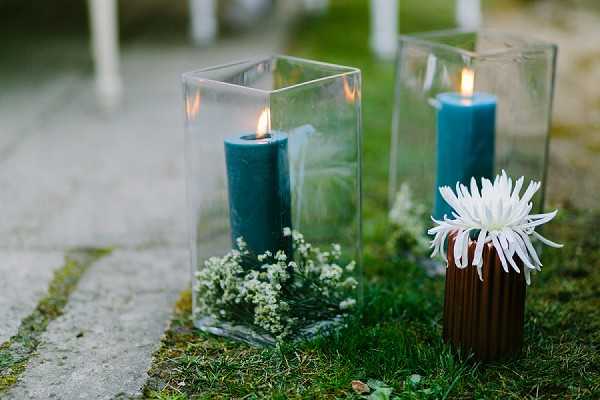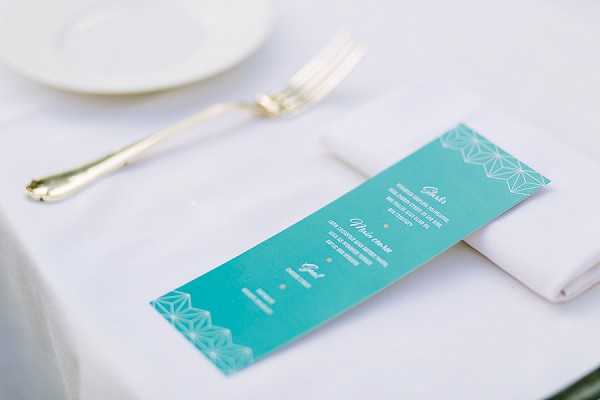 "In fact that was the guideline, I wanted to highlight for our shoot: "Curves and Edges", because a marriage is a balance between each others curves and edges. As John Legend's song says "Love your curves and all your edges. And the stationary created by our gifted Christelle of crème de papier concentrated on all of this symbolism."
"Our wedding designer, Les Tables d'Okiss, understood it so nicely that she created the centrepiece perfectly for the theme. I love their work and attention to detail!"
To see even more wedding inspiration on French Wedding Style click here.
Have a wonderful week!
Aix en Provence Wedding Inspiration Shoot Snapshot
Wedding Vendors
Brides Dress: Christina Sfez | Decoration: Okiss Wedding Design | Hair and Make Up: Flatmakeup  | Lead Photographer: Malvina Molnar Photography | Videographer: Simply lovely Photography | Accessories: Corpace Joaillerie | Reception Venue: Hotel du Pigonnet 5* | Stationery: Creme de Papier | Planner: Mademoiselle Chahnez
Save
Save
Save
Save
Save
Save