As the Festival de Cannes got underway yesterday with a whole host of celebrities descending on the French Riviera for Cannes Filmfestival 2013, guest blogger and award winning accessories designer Jo Barnes Vintage takes a look at creating Hollywood glamour outfits worthy of any red carpet, from the high street.
*****
Hey French wedding readers, another guest post from me, Jo Barnes, creator of all things sparkly!!
Founded in 1947 the Cannes film festival which takes place from 15th to 26th May oozes glamour and glitz and celebrates its 66th year. Lots of Hollywood celebrities will be attending this prestigious event dressed in their designer attire. You too can create the Hollywood film siren look with our fabulous collection of Red Carpet headwear.
I have selected a range of beautiful evening gowns at prices which are purse friendly and matched them perfectly with our beautiful range of coloured headdresses.
I hope you enjoy the collection…
Coast Dress: Lottie Maxi Dress, Jo Barnes: Magnolia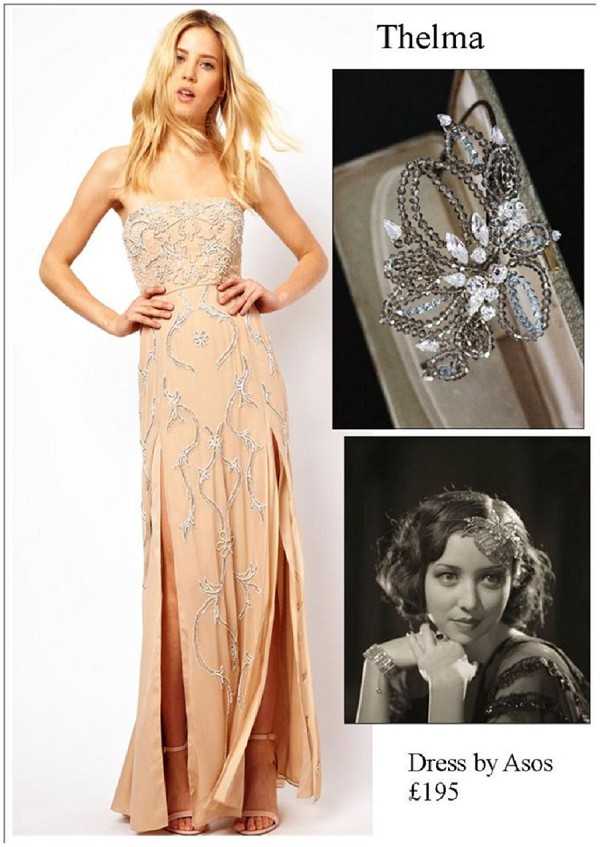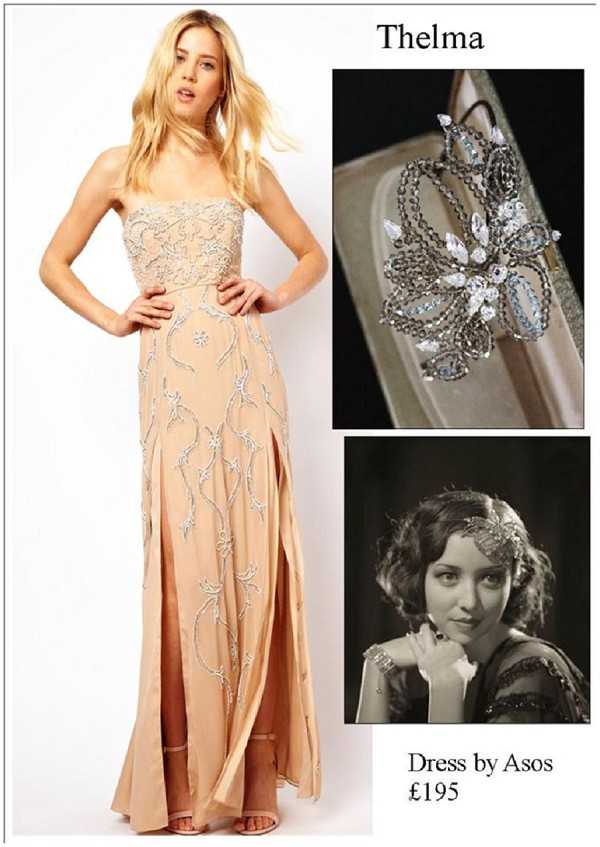 Dress: ASOS, Jo Barnes Vintage: Thelma
Dress: ASOS Antipodium, Jo Barnes Vintage: Gardenia
Coast Dress: Tina Maxi,  Jo Barnes Vintage: Blossom
Coast Dress: Shania Maxi, Jo Barnes Vintage: Eliza
Coast Dress: Rose Dress, Jo Barnes Vintage: Harmony
Coast Dress: Patience Maxi, Jo Barnes Vintage: Joni
Dress: House of Fraser, Jo Barnes Vintage: Elsa
Dress: Adrianna Papell, Jo Barnes Vintage: Delphine
Dress: Elliott Claire, Jo Barnes Vintage: Alvina
Dress: Elliot Claire, Jo Barnes Vintage: Bette
As a special treat to French wedding readers we are offering you 20% off the entire Red Carpet collection. To claim your discount please email your order to [email protected] and quote FWR52013. Offer expires 31 June 2013.
You can view the entire Red Carpet collection along with the bridal collections at www.jobarnesvintage.com.

Lots of love Jo xxx
*****
I am rather excited to see the fashion trends and style coming off the red carpet this year and what a fabulous offer from Jo Barnes, vintage brides and accessory lovers one to snap up!


Guest Blogger: Founded in 2009 by Joanna Hanley-Barnes after she created her own bridal headdress using her Grandmothers treasured jewels, Jo Barnes Vintage is a multi-award winning accessories designer with a passion for the glitz and glamour of bygone eras.
To view the full Jo Barnes collection please visit www.jobarnesvintage.com