Today on the blog, resident expert Fabienne, owner of Elian Concept Weddings and Events, is running through the A to Z of reasons why you should get married in France.
As you peruse the list, you'll find it very difficult to not get excited about your wedding in France!
So, over to Fabienne…
The festive period is now over and a full New Year is upon us. It may be that you had a nice surprise amongst your Christmas gifts: a marriage proposal.  So Congratulations are in order and a little advice to enjoy the engagement for a while before embarking into wedding planning frenzy. But I guess you cannot help it and you have probably started dreaming about your ideal location. If your dream thoughts are hovering over a wedding abroad, follow me through the A to Z reasons why it's a good idea to hold it in France.
A is for Amour – What best to start my French wedding alphabet than the French word for Love. The symbol of which is the city of Love, Paris. Although the letter can stand also for Architecture with so many beautiful buildings and landmarks which will be a perfect backdrop for your day and Alps with its snow-covered mountains as a fantastic winter wedding destination.
B is for Beach – from the long open sanded Normandy or Atlantic beaches to the dramatic cliffs and secluded coves of Brittany and the French Riviera, the French coastlines are a heaven for beach wedding aficionado. Somehow related, B is also for BBQ. On the beach or anywhere else, it seems to be a common denominator of the extended celebrations of weddings in France.
Photo credit: Estudiodita
C is for Chateau, Champagne, Cheese and Croquembouche – Spoiled for choice with the letter C and each of these four embodies French weddings. Getting married in a Chateau is often the prime reason for chosing France as a wedding destination.
D is for Dordogne – Talking about weddings in a chateau, this French region, also known as Perigord is said to have 1001 castles. Although many are private homes or vineyards, there are still plenty that are wedding venues.
E is for Eiffel Tower – The iconic Paris monument is the world's most visited place and a great favourite for weddings. Although it's not possible to get married at the top of the Eiffel tower, it is a much-loved location for proposals. Other than the tower itself, there are many spots for the ceremony, which embrace the spirit of the 'Grande Dame' as it is also called in French.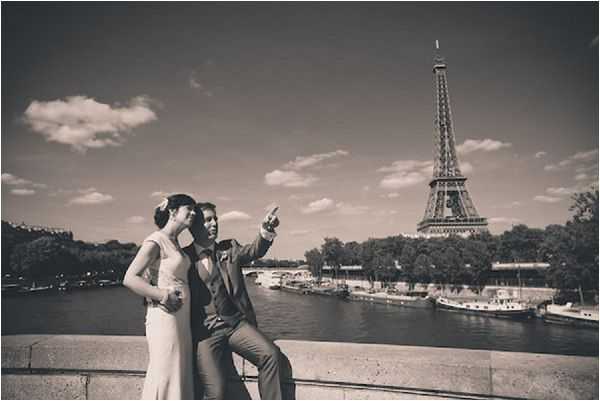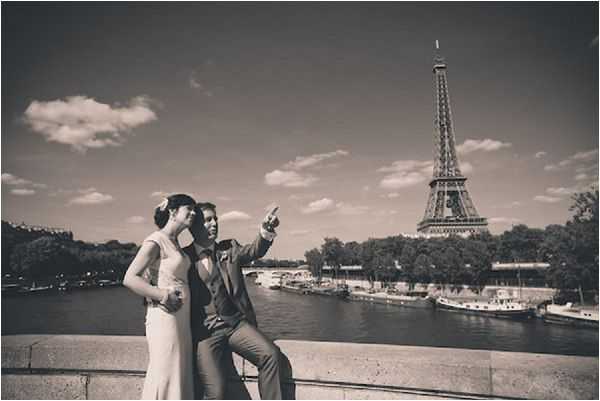 Photo credit: David Bacher
F is for French wedding traditions – They are some specific usages that make a typical French wedding. If you want to introduce an extra French touch to your wedding day, check them here.
G is for Gastronomy – French food and cuisine are renowned worldwide and each French region has its own typical menu. If you are a food lover, this is definitively the right place to hold your wedding.
Photo credit: Caught The Light Source: French Wedding Style
H is for Holiday – France is a major holiday destination, and no wonder that it is a desired location for destination weddings as wedding party and guests can extend their trip to further enjoy the country.
I is for Islands – Off the coasts of France there are plenty of islands that will make an even more exotic location for a dream wedding. From the small Ile de Brehat in Brittany and the largest and stunning Corsica, rightly nicknamed l'ile de beauté (the beauty island) to Belle Isle off the Atlantic coast and paradisiac Porquerolles off the Mediterranean coast.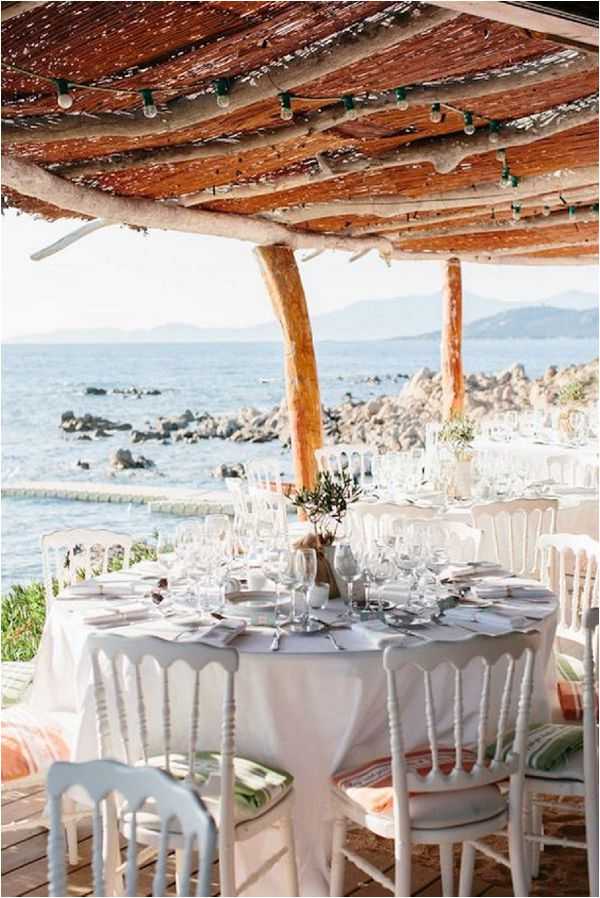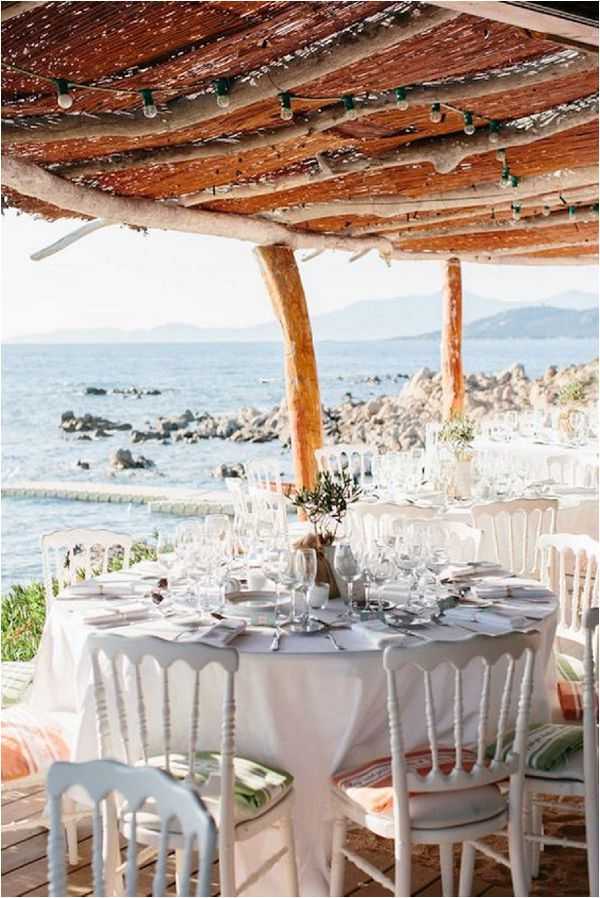 Photo credit: Studio A+Q Source: Le Blog de Madame C
J is for 'Je ne sais quoi' – Whatever the location of your wedding, the style of your venue, the number of guests, you are guaranteed to have something different in France, something you can't quite define but that will give your wedding extraordinary moments.
K is for Kir Royale – A French favourite aperitif, which can be served at the cocktail reception following the wedding ceremony, to accompany the mouth-watering canapés and awesome food stations prepared by your caterer. It is traditionally made of Champagne and black currant liqueur, although there is many variations of it.
L is for Landscape – With so many diverse sceneries, countryside, mountains, seaside and picturesque villages France offers unspoilt views and extraordinary backgrounds for weddings. L is also for Lavender of which South of France is a highly regarded for, especially lavender fields are a must have for some brides and for Loire Valley another Chateau venue wonderland.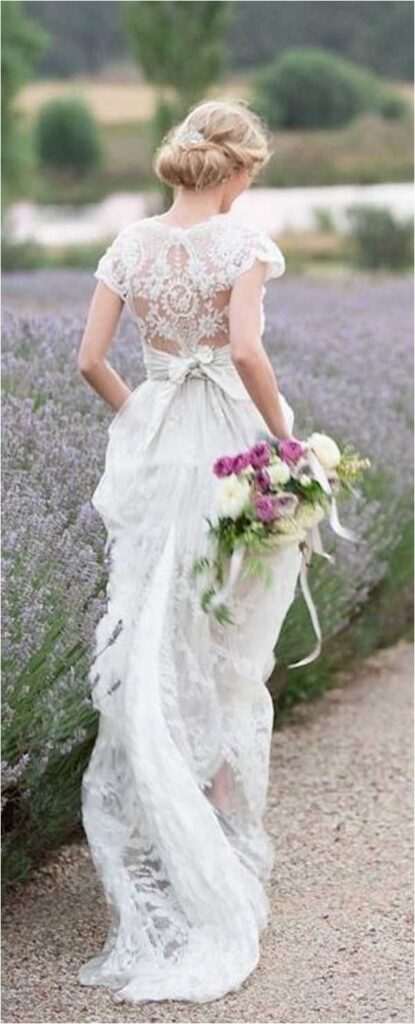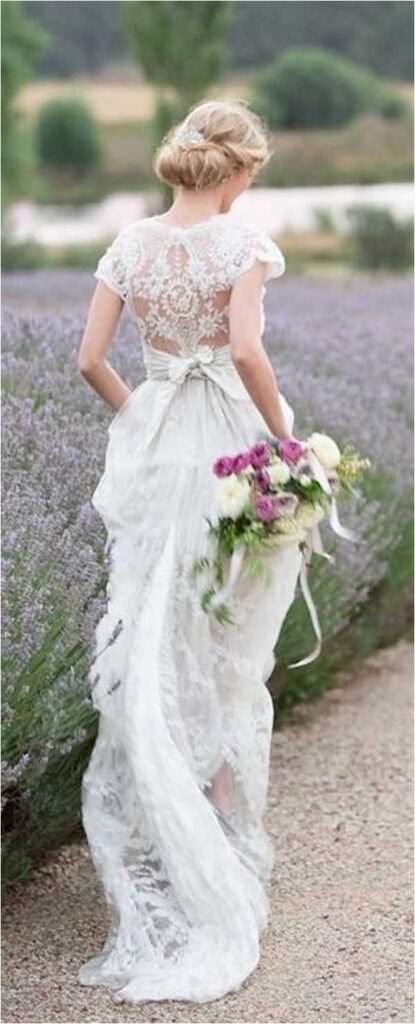 Source: Pinterest
M is for Markets – Although not directly wedding related, markets are very much part of the French life, every town, and many villages have a weekly farmer market, which is a worthy activity for wedding guests wishing to discover France. Brocante i.e. flea markets are also very popular and you can find gems there for a vintage or rustic wedding style wedding.
N is for Nice – This is likely where you will be flying to for a wedding on the French Riviera. One of the most sought-after regions of France, with breath-taking views of the Mediterranean sea, hill-top, cliff hanging villages and luxury hotels and resorts.
O is for Outdoor wedding – As a Destination wedding planner specialised in weddings in France, this is probably the most recurrent request I have from couples. They want to have at least their ceremony outside and at best the whole day's event, the ultimate being dancing under the stars. Of course it is not possible everywhere or every time of the year, but there will always be a place or a time in France where this dream can come true.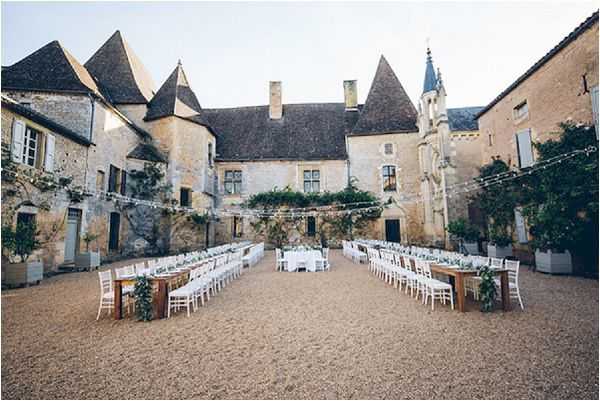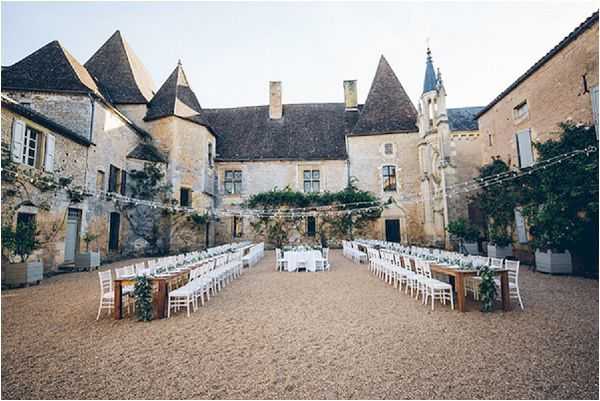 Photo credit: Lelia Scarfiotti Source: Rock My Wedding
P is for Post wedding day – As the most demanded wedding locations it is rather obvious that Paris or Provence should be representing the letter P, but I like a bit of a challenge so I went for something different. Post wedding day activities are very welcome at a French wedding. As couples do not want the magic of the day to end and guests really want to make the most of it, it is the perfect combination for a get together the day after the wedding for a brunch or more.
Q is for Quality – Quality of life, praised by many expats, which you and your guests can have a taste of whilst preparing and attending your celebrations, but also quality of wedding suppliers and service. It is understandable that couples aim at finding the same standard of services that they will receive at home and French, as well as English speaking France-based, wedding suppliers won't disappoint. If in any doubt, hiring the services of a reputable wedding planner will put your mind at rest as well as helping with any language issues.
R is for Romance – and romantic France certainly is for a wedding, with fairy-tale chateaux, elegant and luxury villas, dreamy fields of sunflower, lavender or wheat, vineyards or sea scenery.
S is for Sunshine – All regions of France enjoy sunny and warm summer months, although in the Southern regions such weather will last for longer periods and will be hotter, drier and more predictable -The French Riviera being the finest climate including during the winter months.
Photo credit: Ben Levy Source: Le Blog de Madame C
T is for Transport – France is a big country however it is well appointed with international airports in major cities, direct flights to smaller towns from Paris and other European cities, UK in particular, and an excellent train network.
U is for Unique – And unique your French wedding will be, especially if it means something for you as a couple, because you got engaged there or it was your first holiday together, because of your love of food or wine or history.
V is for Vineyards – They feature in the landscape of many French regions and whether it is for the distinctive scenery they provide to a wedding, or for the wine they produce, they are an integral part of a French wedding.
W is for Weekend – More often than not French destination weddings are held over several days, generally at week-ends, with guests arriving at the location on the Friday and leaving on the Sunday or Monday, which gives more occasions to party. It is also for Winter weddings, in a mountain resort if you are ski enthusiasts and love snowy décor.
X is for Xperience – to share a different culture and way of life with family and friends, even for a few days, is precious and you will return home with special long-lasting memories.
Y is for Yachts – From cruising along the Seine River or the Canal du Midi to luxury sailing in Saint Tropez, boat lovers have the opportunity to embark their guests for an unforgettable journey on a private yacht.
Photo source: Yacht de Paris
Z is for Zzz – With so many reasons to get married in France, it's time to relax now before deciding where and when!
Top Photo Credit: Divine Light Photography Source: Style me Pretty
FABIENNE IS OWNER OF ELIAN CONCEPT WEDDINGS AND EVENTS, WHO IS A BI-LINGUAL WEDDING PLANNER AND IS AVAILABLE FOR WEDDINGS THROUGHOUT FRANCE.  FOR MORE INFORMATION VISIT: WWW.ELIANCONCEPTWEDDINGS.COM