Image: Gianluca and Mary Adovasio
So today is the last full day in the office before heading over to France, for the first FWS #teamamour styled shoot!  During the styling, coordination and planning process, which is much like organising a wedding, I can truly appreciate the major benefits of hiring a wedding planner for your destination wedding.  Rural France can be beautiful and majestic, but your own wedding planner can help restore the fun of planning the wedding, instead of the stressful logistics.
It is with this in mind that it is time to open the doors to the FWS Study again today, as I introduce you to a creative wedding planner living the expat dream in Aquitaine, Joanna Burgess from A Dream French Wedding!

Bilingual and experienced wedding planner Joanna, provides bespoke wedding and event management wedding planning services in the spectacular Dordogne Valley in France,  "land of a thousand chateaux". Each wedding that Joanna works on, is tailor-made and unique and there is something to suit all budgets and styles, for couples looking to get married in France.
Image: Gianluca and Mary Adovasio
Introducing Joanna: "I created my business A Dream French Wedding in 2011 and since then have planned dozens of weddings in the beautiful Dordogne Valley for couples from all over the world.
For me, the recipe for successful wedding planning is a sprinkle of clear thinking mixed with good organisation and a dash of excellent people skills! A wedding planner is the 'middle man' between the couples, their 2 families and all the key wedding suppliers. Tact, discretion and an ability to think on your feet is a must!
Image: Masha Bakker
After an initial meeting in person or via skype to ascertain each couples's requirements, I work closely with each couple to help find a suitable venue and then to negotiate the best suppliers for their wedding; caterer, celebrant, photographer, florist, musicians etc. Closer to the wedding I re-confirm all of these suppliers and work with couples to create a wedding day itinerary. On the wedding day, my main role is to oversee all the key wedding suppliers to ensure the day runs smoothly and the bride and groom can relax and enjoy their dream day.
Image: Rik Pennington
Image: Gianluca and Mary Adovasio
A wedding planner gets to see and hear it all! A wedding planner never spills the beans but let's just say I've found naked sleeping guests in swimming pool houses the morning after…
I work with many different wedding venues and the variety is incredible, there's something to suit all budgets and all styles from fairytale chateaux with turrets to rustic watermills. Some of the lesser-known chateaux, chartreuses and manoirs really have a charm and beauty to offer that many couples would otherwise overlook. I really enjoy helping couples to find their dream venue!
Image: Rik Pennington
I offer a uniquely personal and independent wedding planning service. I am not tied to any venues or suppliers so offer an unbiased view and flexibility of choice. I do not accept commissions, which otherwise would increase costs considerably for each couple, preferring instead to work in an honest, transparent way. I am based in the Dordogne Valley, I do not work across the whole of France as I realize the importance of extensive local knowledge when planning a wedding for overseas couples. I always try to offer couples planning help that fits with their requirements.
The 4 main services I offer are:
The A-Z full wedding planning service which covers all stages of the wedding planning process from initial ideas through to the big day.
The pre-wedding consultation service for couples wanting to plan much of their wedding day themselves or those working to a tight budget, who may need assistance with just a few suppliers for their wedding.
On-the-day coordination for couples wanting to plan their wedding themselves but requiring someone to oversee the actual wedding day.
The venue-finder service is for couples only requiring assistance with finding their dream French wedding venue.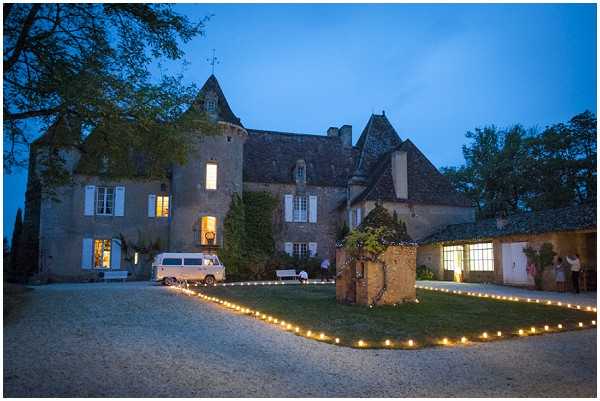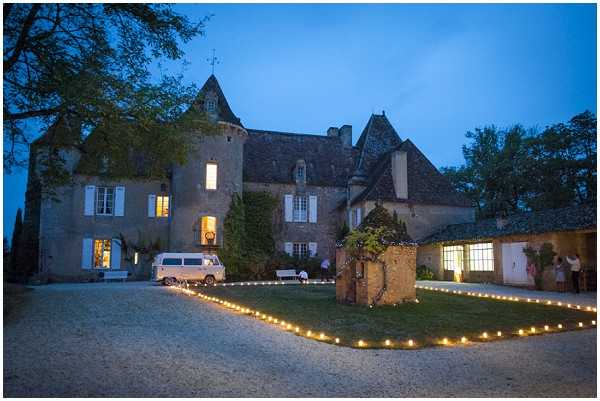 Image: Luke Richards
One of the main reason couples from overseas require a wedding planner is the language barrier…it is an impossible task to plan a wedding here if you don't speak the language! Then there is the distance involved and couples leading busy lives need to have a planner 'on-the-ground' to work on their behalf.
The keys areas that often differ between French couples and overseas couples are the catering choices and wedding day timings- many French weddings start later in the day and the wedding meal continues all through the night!
I have lived in France for 10 years now and there's so much I still haven't seen or visited. The Limousin and Lot which neighbour the Dordogne have the most stunning scenery and historic villages, but are not as well known by tourists and so offer some of the cheapest destinations both to marry and to holiday.
Images: Tara Moller
Without a doubt, the relationships that I build with each couple and in particular the bride is something I always treasure. When she finally walks down that aisle after months of discussions and careful planning and is greeted by her proud groom and all the guests, I always struggle to contain the tears! Quelle joie!"
Feel free to contact Joanna if you'd like to know more about having your wedding in France or call her on 0033 681627831.