Whether heading to Paris on a romantic break, for your Paris wedding, to propose or simply to visit the city, we have a must read article for you today as Destination Hair and Make up artist Victoria Farr shares her 72 Hours in Paris Guide.
After all, with so much to do and pack you really want to make the most of your time in the city of love as possible.
72 Hours in Paris Guide
Wondering what to pack, what to depot and condense…..never mind what to see and where to go! Here's my guide for 72 hours in Paris!
As a Destination Make Up Artist I am on and off the Eurostar to Paris all the time and there are some occasions to extend my stay (lucky me!). With a large kit bag plus my own belongings I have now mastered the condensed 'weekend' survival kit and I'd love to share this with you, as well as some of my fave hotspots to visit.
After a good nights sleep, feeling refreshed, you will be heading out to visit the sights and irrespective of the time of year, sunscreen is always a must.
One of my personal faves is La Roche Posay Anthelios which has a slight tint to the formula, to even out the skin tone and you could go without any foundation or just conceal your target areas. I am thrilled to see that they have just launched an Anti Shine version, which just melts into the skin and adapts to every skin tone, plus it is SPF 50.
Next stop, cheeks! I love a multiuse product and Bobbi Brown's Pot Rouge does just the job! It feels lovely on the skin and looks fab on the lips too! Dab a little to the apples of the cheeks blending upwards along the cheek bone and a dash across the lips, it's the perfect size for the handbag.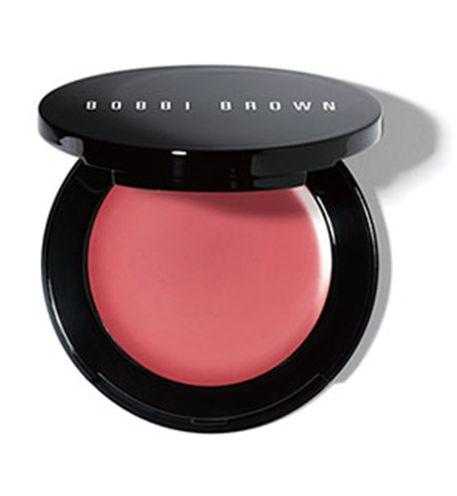 Lastly, the eye's have it. The Naked Basics Palette can give you something for a sweep of brightening colour across the lids to a full on smokey eye with the colours here, plus it can be used as a brow product too.
Where to go in Paris
In addition to the most popular landmarks and hot spots in Paris that you will read in all the guides, here are just a few to add to your list;
Whilst you are in Paris and for those who love your skin care (just like me!), please make sure that Citypharma on Rue De Four (75006) is on your list. It can be crazy busy but worth the trip to stock up on some new brands that you wouldn't necessarily get at home. My particular favourites are Avene and La Roche Posay. Plus it's in the wonderful arrondissement of St Germain where you can take brunch at Café de Flore on Boulevard St Germain and watch the world go by, just a few blocks away. Rive Gauche (Left Bank) is steeped with architecture and history on every corner. One of my fave areas to visit and stay in Paris.
Image source
During my last trip I visited the Musee D'Orsay and I must say it was wonderful! The exhibitions were stunning and the building itself was something to see; previously a train station, so lots of light in the main area. I must say I loved being able to take a picture from the back of the clock…which you can see from the front of the building….this one of myself was taken by my lovely friend Claire Morris Photography.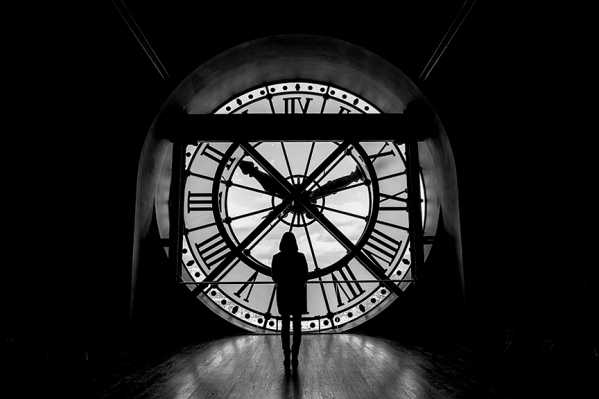 Image by Claire Morris Photography
For cocktails and a rooftop view of Paris, try Le Perchoir in the Marais, superb surroundings and relaxed cool vibe but be sure to get there early…the queues can go around the block!   Before you head to the rooftop, take some time to explore this area, visit the Palais Royal Gardens and the indoor shopping mall Galerie Vivienne Passage that dates back to 1873 on the Rue des Petits Champs.
A Bientot!
Victoria x