When people think about places to get engaged in France, Paris is the top of the list.  Now I love Paris and it is a beautiful and iconic place to get engaged, but France is so much more than Paris and today we are going to look at alternatives.
1. Normandy
Image by Carina Plus David
If you are coming over from the UK especially, Normandy and Etretat offers a stunning alternative to Paris.  The picturesque cliffs of Etretat are famous for their archways, formed by mother nature herself.  Wonder along the coastal path, visit historic chateaus and take in the beautiful views of the seaside town.
Why not plan a romantic picnic set on top of those limestone cliffs as you gaze out to the wondrous seascape.
2. Cognac
Image by Robyn Rachel Photography
Located in the Charente area, Cognac town and countryside is a beautiful place to explore.  I visited there three years ago whilst staying in Saintes and enjoyed meandering around the town and of course sampling some Cognac.
Whilst Cognac is knows for being the home of the delightful drink, the town resides amongst beautiful countryside that in summer has tones reminiscent of Provence and the South of France.
3. Limoux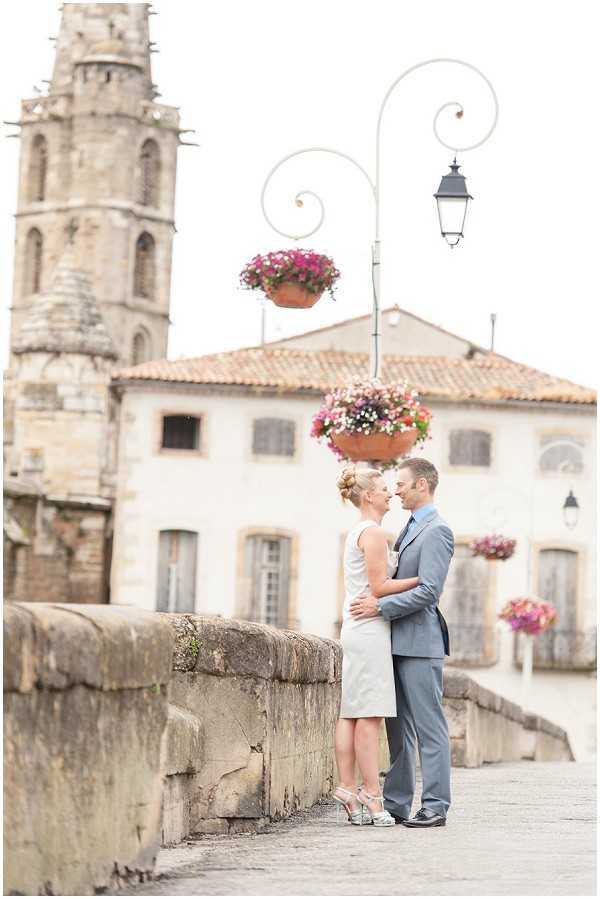 Image by Award Weddings
If you have never been to the Languedoc Roussillon area of France, you are missing out!  It is a lesser known tourist area of France compared to Charente, Aquitaine or French Riviera, but it is just as charming and beautiful.
Set in the Aude department, there are many flights into Languedoc airports which include Carcassonne, Montpellier and Nimes. I have a soft spot of Limoux as I spent  a magical start of Autumn there in 2010 and Limoux and the surrounding area stole my heart.
If you are planning an engagement then ditch the Champagne in favour of the local sparkling drink Blanquette de Limoux, much cheaper and I am always sure to purchase some when we are visiting.
4. Pas-de-Calais
Image by Keith Flamant
The beautiful area of Pas-de-Calais is so much more than just a a ferry or EuroTunnel port.  Many of us, myself included, have been guilt of treating the area as a thoroughfare and not appreciating it for its own intrinsic beauty.
Le Touquet is one such place, a picturesque seaside town and beautiful beach.  In its heyday between the wars it attracted not only rich Parisians – its full name is Le Touquet Paris-Plage – but British nobility of the aristocratic, political and showbiz kind.   Plus HG Wells eloped here!
5. Provence
Image by KT Merry
How could I not mentioned Provence!  I have written before about my love of the area, the smells the sounds and the landscape that is like no other.
From coastal drives to mountain treks, Provence offers such a wide variety of locations and places to get engaged.  The image above is taken in the picturesque commune of Lourmarin in the Vaucluse department. The use of props is limited as you can incorporate the wonderful French life into your engagement images.
For more inspiration see our gallery of engagements across France