Today is the day that we are off on a little jaunt over to Paris and the start of a Paris love session here on the blog! I love travelling and l am looking forward to getting out from behind my laptop, into our apartment in the 1st and of course celebrating our 5th wedding anniversary.
For the duration of our stay  it is going to be a Paris love fest here on the blog.  I will be bringing you Paris weddings, engagements, love shoot and starting off with today's 3rd Wedding Anniversary shoot by rising star Stacy Reeves from L'Amour de Paris Romantic Portraits.
Celebrating her third wedding anniversary to Zach, Abby takes us through their snowy magical day in Paris: "I've had a love affair with France all my life. My cousin taught me French from her college textbooks when I was little because I was obsessed with being Belle from Beauty and the Beast, and I studied abroad in college in Angers in the Loire Valley.
During that time, I really grew to love the country and the French people, but when I visited Paris, I thought to myself that it was a city made for lovers. Being single, I couldn't wait to return someday with a partner. As fate would have it, my now-husband Zach also loves to travel, having visited Europe many times and studying abroad in Italy. Together, we've visited Paris on several occasions–including our honeymoon, and I don't think we'll ever be able to stay away for long because we both love it so much.
 Recently, we returned to the City of Love for our third anniversary. There's something so serene about winter in Paris and we love seeing the city when it's a bit less crowded. It feels more intimate, and the chill is a perfect excuse to tuck into a corner cafe for a coffee while watching the city stream by the windows.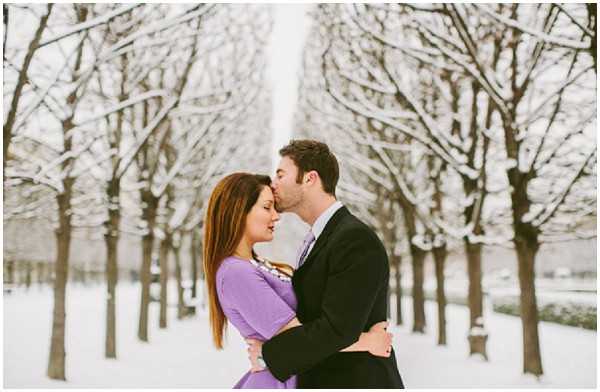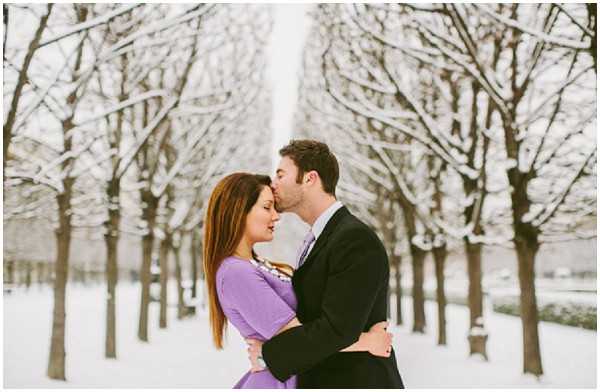 On our honeymoon, we had photos taken in our wedding clothes at the Louvre and around the Eiffel Tower. For nostalgia's sake, we decided to dress up again for an anniversary shoot around the city, but this time, we lucked out with a huge snowstorm the night before. The effect was magical, with soft white powder blanketing our favorite scenery, and our photos blew us away."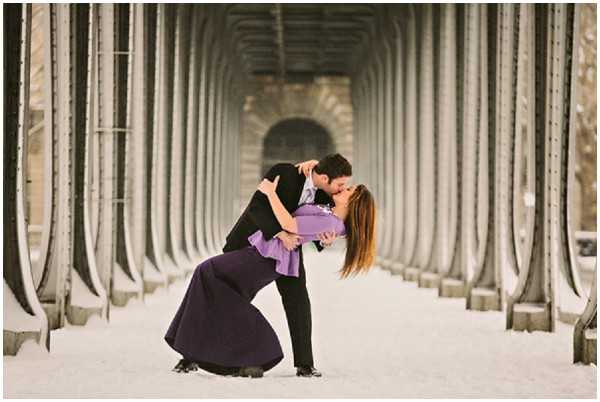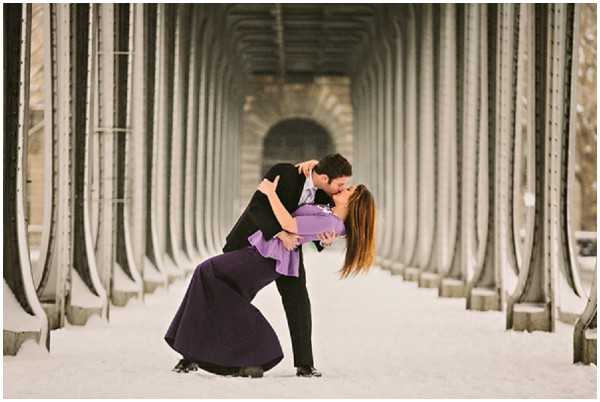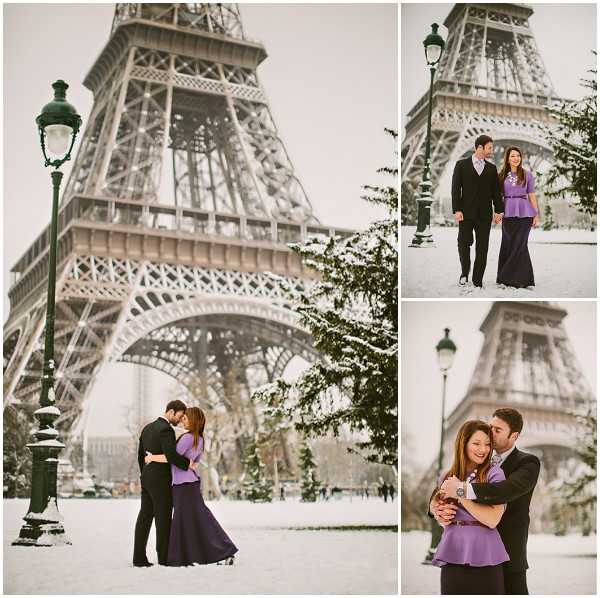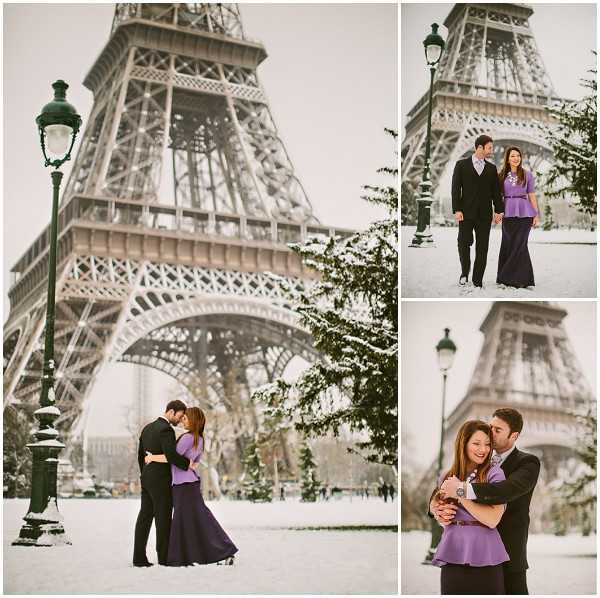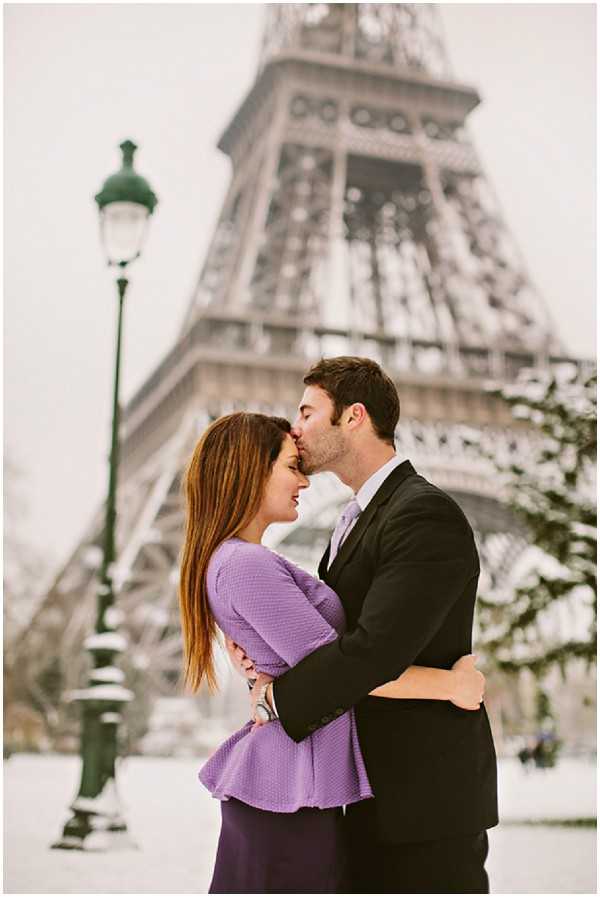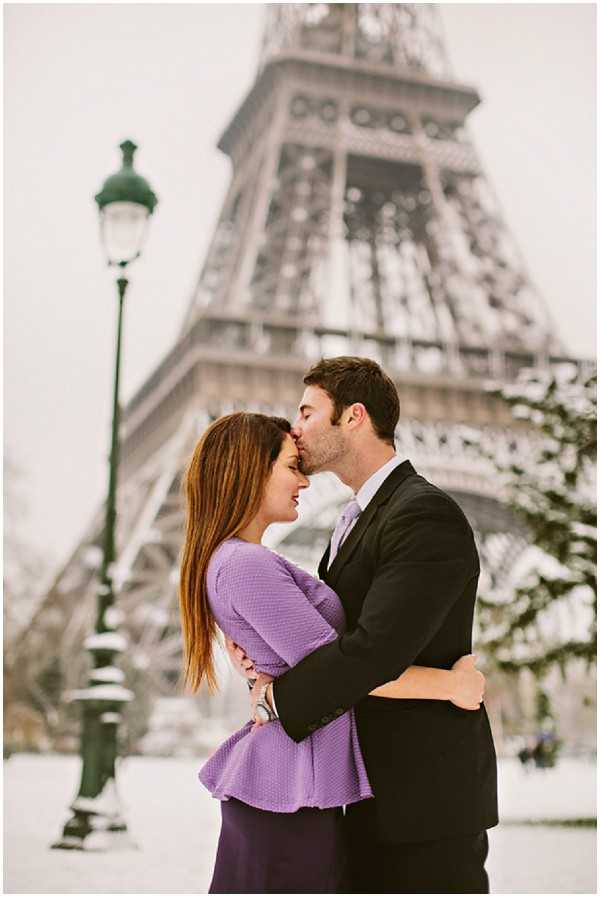 To find out more about Stacy's photography services for your anniversary, engagement or wedding in Paris find her details below.


Contact Details for L'Amour:
L'Amour de Paris Romantic Portraits website: www.lamourdeparis.com
L'Amour on Facebook: www.facebook.com/lamourdeparisblog
L'Amour on Twitter: www.twitter.com/stacyreeves
Abby's Outift:
Top: H&M
Necklace: Southern Jewlz
Belt: Target
Skirt Alfred Angelo
Lipstick: MAC Matte Russian Red
Zach's Outfit:
Suit: D. Jones Tailored Collection
Shirt: D. Jones Tailored Collection
Tie: Jones New York
Belt: Kenneth Cole
Shoes: Aston Grey