With the 2017 season fast approaching our resident Hair and Make Up expert Carey Hawkins is on the blog today to share her 2017 Bridal Hair and Make up Trends.
My research at this time of the year turns to the Bridal catwalk shows and big name designers to what is new and what timeless looks remain popular. My clients will always ask what is 'on trend' for the coming year.
In 2017 make up is fresher, nearly naked and subtle with small flashes of colour here and there from a cheek or lip.  As always dewy, glowy skin remains very present as a classic, modern make up look for a Bride.  Hair seems to have taken a gentler side too with very natural flowy hair down looks but braids do remain a dominant look too, either incorporated into a style or making up the whole hairstyle.
Remember the key is just to take a small part of these influences and incorporate them into your overall look so that your look remains timeless.
Source
Source
I am loving both of these understated, nearly natural looks.  Dewy skin and a pale pink lip look fabulous against our beautiful French countryside settings.  Let your flowers etc. do the talking and keep the make-up simple. For a subtle peachy pink lip try Bourjois Souffle de Velvet in VIP Peach.  Long lasting too.
Lela Rose showcased a variety of that 'just come from a run' type of glow looks on the bridal runway.  Secret to achieving this type of look is to have a great base to start with.  Try using an illuminating primer with a glow like Illamasqua radiance veil.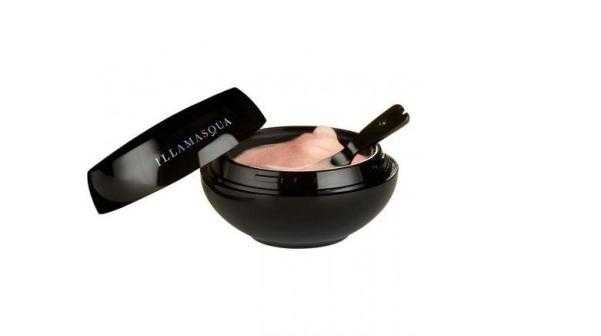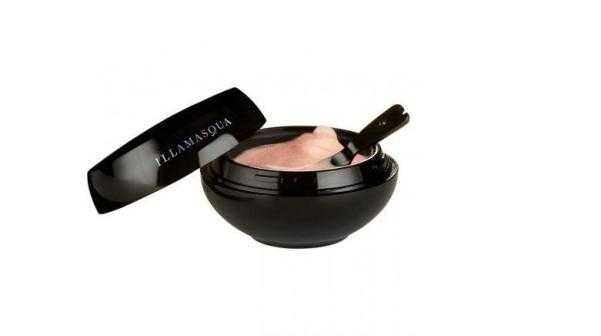 Illamasqua radiance veil
For hair I am loving these low twisted chignon type braids  – perfect to keep you cool and your hair neat in the heat of a French summer.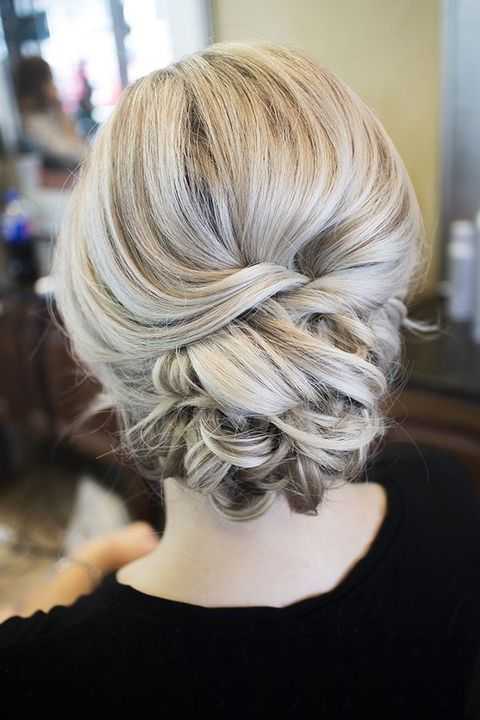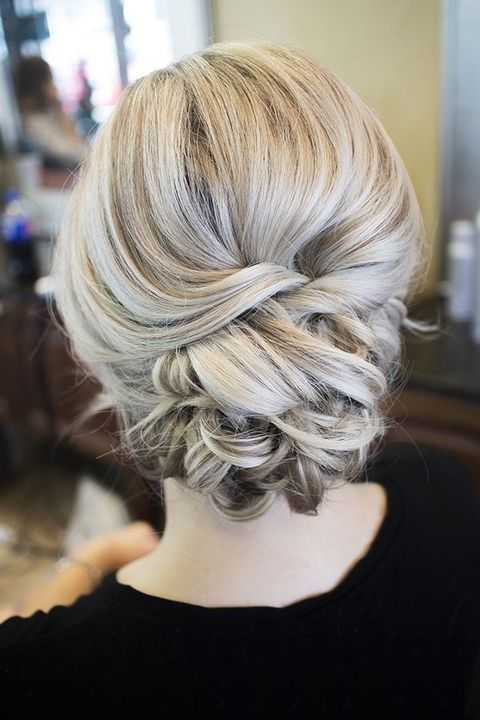 Source on Pinterest
Also these half up/half down with subtle flowers placed into the braid at the back are a timeless look for a modern Bride.  Ask your florist to wire some small delicate flowers to use or find some small artificial flowers from a haberdashery store.
Source
This year heralds the return of the true tiara.  These now have a more modern twist rather than looking 'princessy' and can be beautiful if incorporated into a hairstyle. This one is by Galia Lahav is stunning.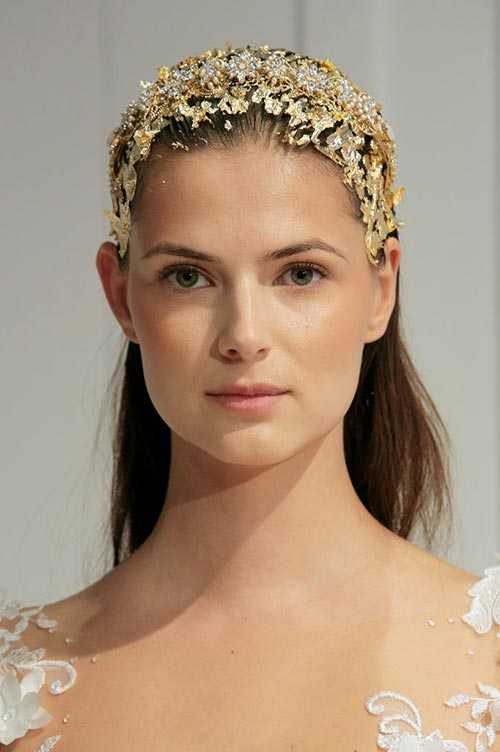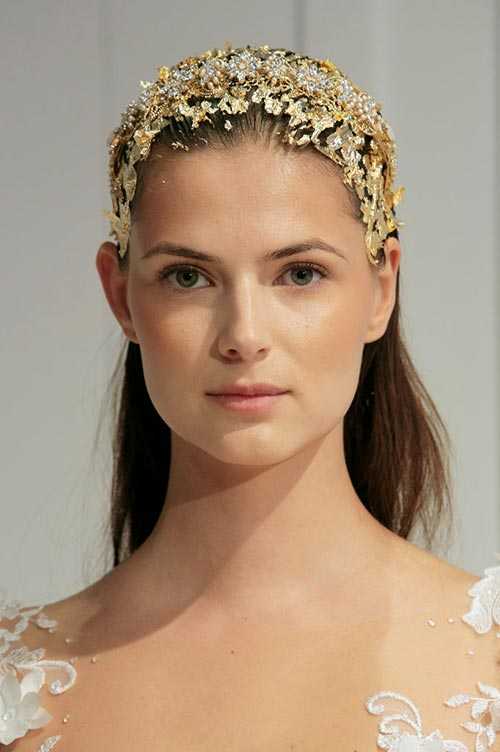 Source
and lastly I love this look from the Jenny Packham team.  Again simple beach wavy hair with a very small braid for interest.  The make up is lovely too with a gentle smokey eye.  Re-create this beachy wave look with John Frieda Beach Blonde Sea Waves Sea Salt spray – reintroduced last year after being off our shelves for 10 years!
Source
Carey Hawkins is a freelance make up artist and hairstylist. She is a regular contributor to FWS. Carey specialises in Weddings and lives in France. For more information visit: www.careyhawkinsmakeup.com
Save
Save
Save