Peaches and Mint Photography
As much as I love flowers and nothing better than filling the office with fresh blooms, when it comes to taking a look at the 2015 Wedding Flower Trends, I decided to leave this to an expert and asked FWS Supplier Lisa Gatenby of French Flower Style to give us her expert advice.
Lisa's floristry work started in 1990 in Manchester where she built a hugely successful wedding and events business, before following her dreams and moving with her family to France in 2011.
Now Lisa is taking France by storm and creating bespoke floral designs to enhance any wedding style.
So what is hot in wedding flower land this wedding season?  Lisa takes us through them.
Bouquet Style
It seems the Hand tied bouquet is still the wedding bouquet of choice for most of my 2015 brides.  This maybe its because of its loose informal style which echoes the stunning French country side or because it is the perfect shape to show off classic favourites such as Peonies, Hydrangea and blousy garden roses to their full potential or it may simply be the fact that it is so versatile.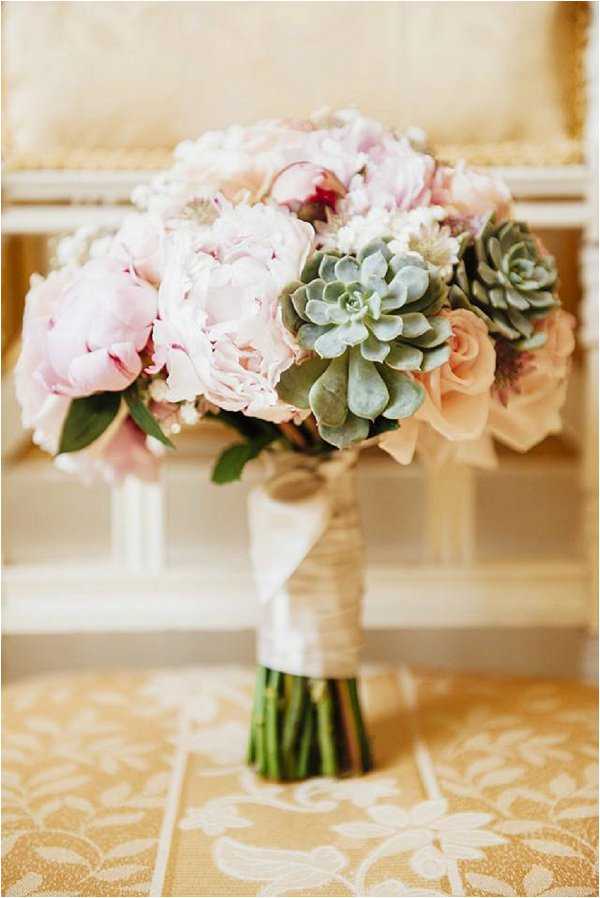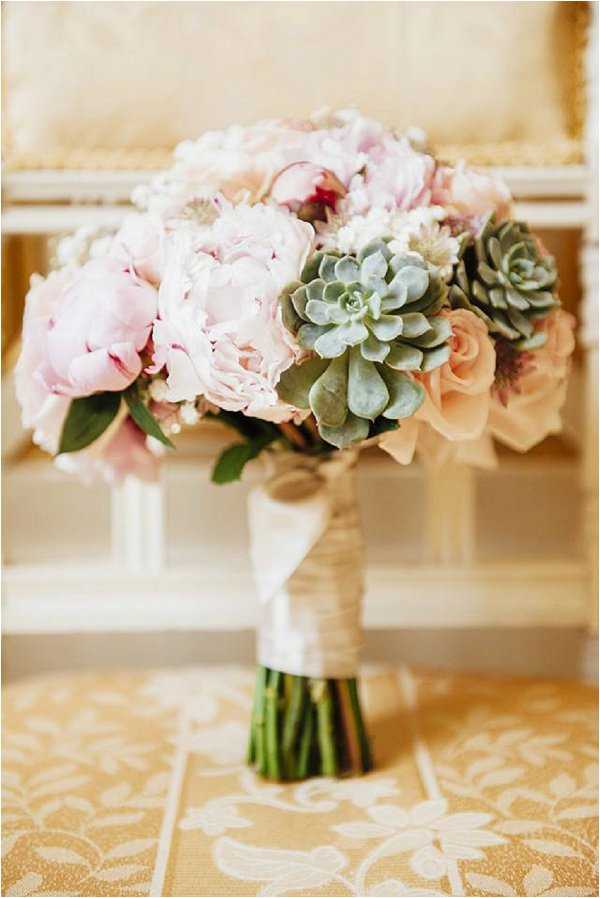 Katie Mitchell Photography
You can choose to have your hand tied bouquet in any style. In a tightly compacted design , a loose design for that just picked from the garden look or a vintage styled loose floral composition with generous amounts of foliage. There's a hand tied style for everybody.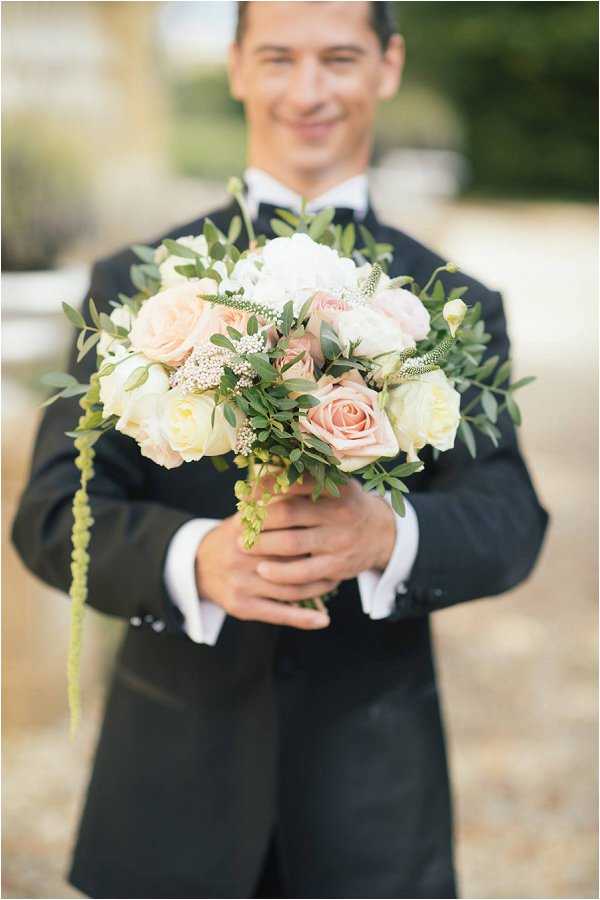 Nicolas Purchell Studios
I have noticed however, that this year brings a different take on the standard all round design of tied bouquet and cascading ties are becoming more popular. I think it is fair to say that the Hand tied bouquet in all of its forms, shapes and sizes is here to stay for another year at least.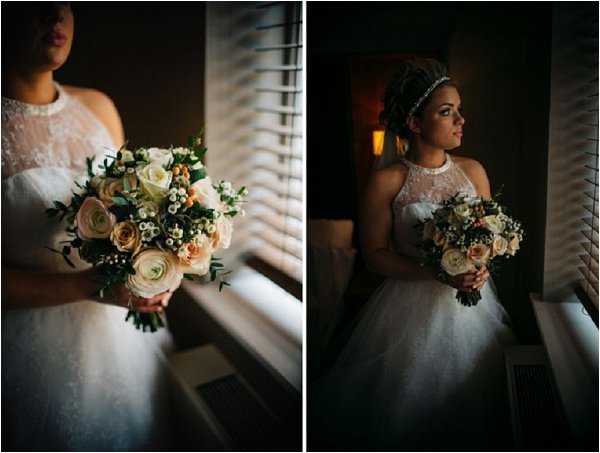 DSB Creative
Colour Trends
Pink is still a hot favourite in 2015. it is a classic wedding colour and seems to be making a regular appearance either on its own or mixed with other colours this year. It's most popular combination is Blush pink , nude and white, these delicate and subtle shades are perfect for a French Chateau wedding. They lend themselves beautifully to the classic and elegant style of some of France's most magnificent Chateaux .
Peaches and Mint Photography
Champagne, Peach and white is also another favourite floral colour combination for 2015 mixed with grey foliage and natural additions such as succulent foliage , twigs and seed pods. This style of bouquet hints at the natural landscape around the many gorgeous venues in France.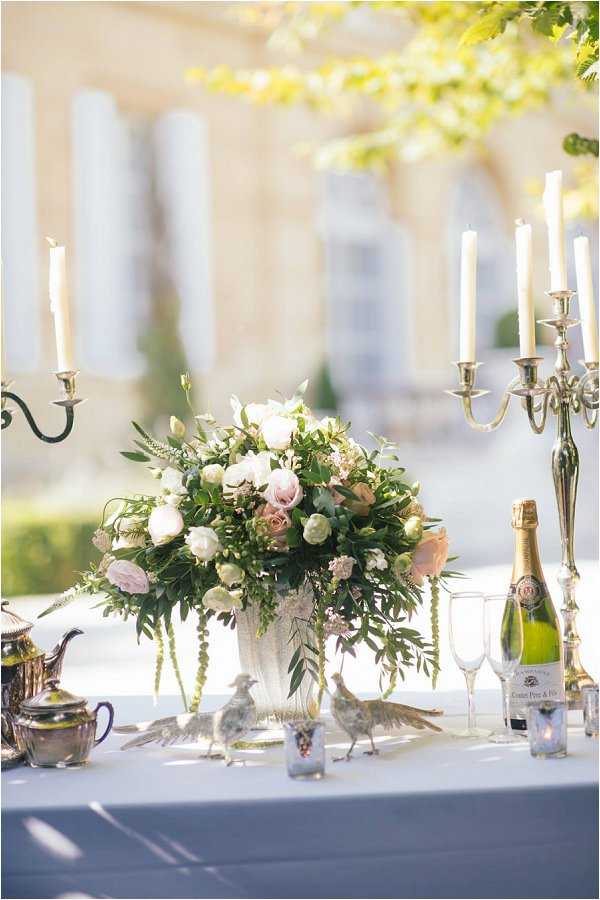 Nicolas Purchell Studios
Lavender is always a popular colour and flower for French weddings and this year is no different. Many brides choose accents of Lavender within their floral colour scheme for the beautiful scent it gives off and also for its connection to the French countryside.
Flower Favorites
Hydrangea , Peonies, and Blousy Garden roses are firm favourites with Brides choosing to marry in France and this year is no different. A variety of looks can be achieved with these key flowers. This year it is popular to use them to create full, tall and elegant designs with the addition of Phalaenopsis orchids for extra glamour .
Another trend of 2015 is traditional country garden style. Hydrangea , Peonies and Roses arranged with softer seasonal garden type flowers such as Astilbe, Sweet peas, Lavender and soft foliages to create a stunning composition to fit within any French wedding venue.Floral archways in this style are also a hot trend for this year.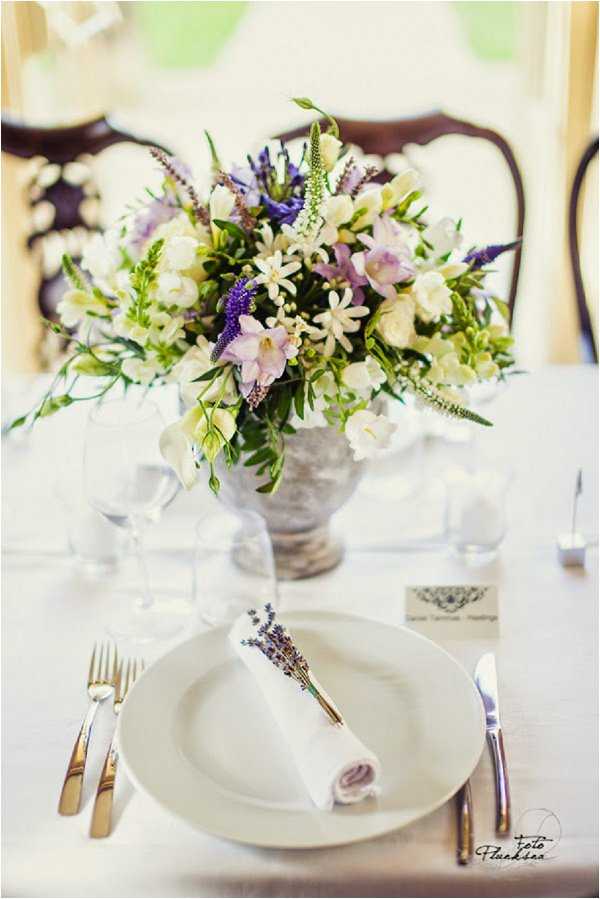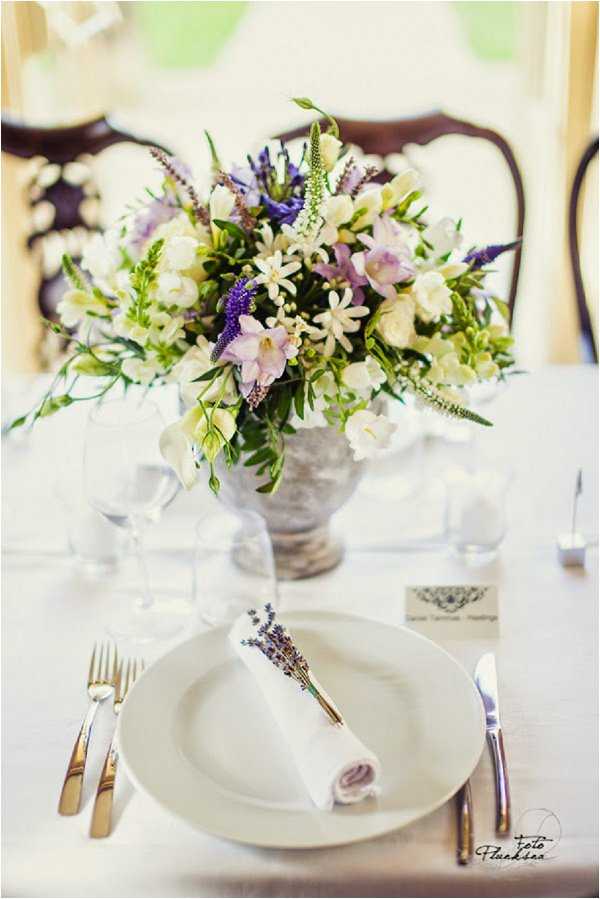 Foto Plunksna
On Trend Designs
Hanging designs are definitely a growing floral trend this year. From the simplicity of suspending lots of simple rose heads from a tree, or hanging jam jars filled with flowers from a vintage bicycle, to an elaborate hanging floral ball within a marquee setting and a grand floral, twig and foliage ceiling design.  There is something for every wedding style and budget. A Hanging design is a must for your 2015 wedding.