2 People 1 Life a wedding in Provence, is the story of two lovers Lisa and Alex, who dream of traveling and who are looking for the perfect place to get married. So they had a crazy idea, but so good, to sell everything they owned, get packed and go through the world to experiment most incredible places to tie the knot.
In almost each country visited, they discover how love is celebrated and how people are saying 'yes' to each other… From Argentine's sceneries to South Africa, United States, Brazil or Mexico…  Their journey finally brought them to France to taste the sweet atmosphere of Provence and captured by one of our sponsors Ben & Aurore Photos.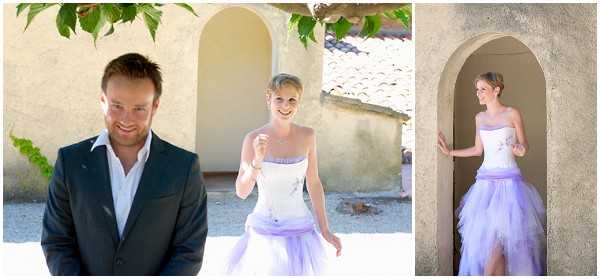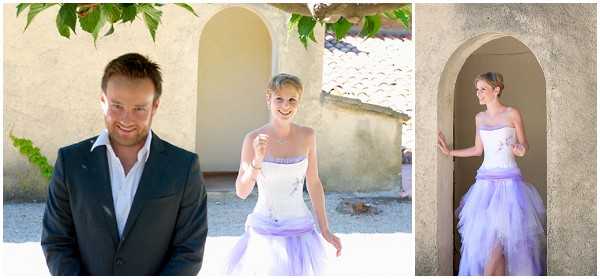 Bride to be and one half of this adventurous couple Lisa takes us through their wedding in Provence: "The French ceremony at Sainte Croix Abbaye was very Intimate with family around us which is generally very unusual for us! It was very touching and we loved the exchange of roses and the promise to always keep the rose in our minds.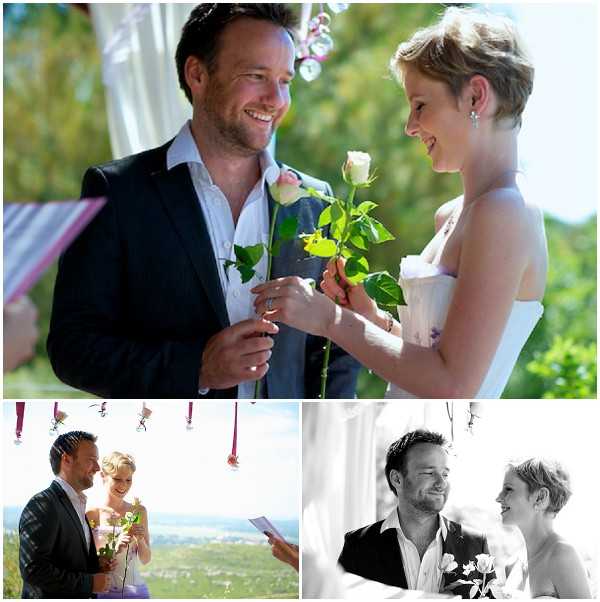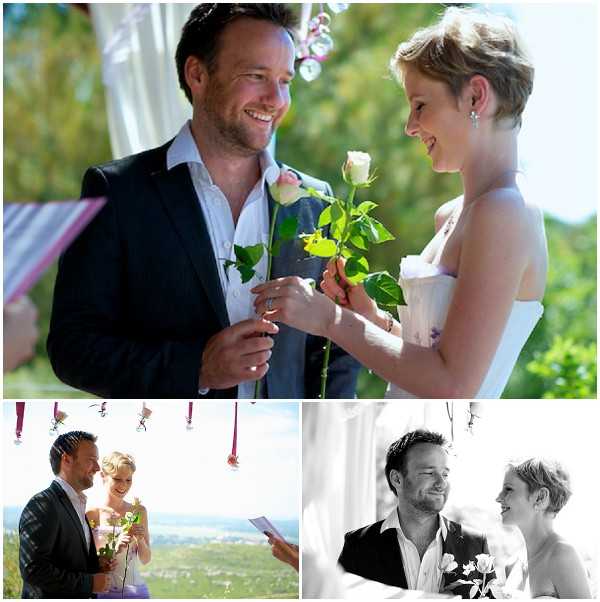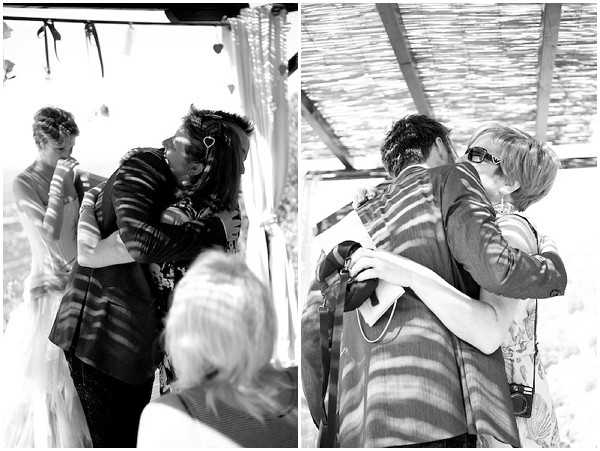 We loved taking a picnic with the team, seeing France's most beautiful town Gordes and had a wonderful evening watching the sun go down on the beautiful beach not far from Martigues. We had a fabulous day with everyone. Laurence of L'Egérie du bonheur the officiate, Ben and Aurore the photographers who helped us with the arrangements and Pierre Abramovici the videographer  and cannot thank them enough for bringing a real French flavour to our 49th ceremony, our little wedding in Provence!

Vanessa the make-up artist and Nadia, la fée corsetée were to thank for me looking so great and I loved my dress, it was so different to anything else I have worn and I loved the lavender connection. We were thrilled to have our Mum's there and my (Lisa) Aunt and we enjoyed celebrating with them. Seeing the sun drop was just a perfect end to a perfect day.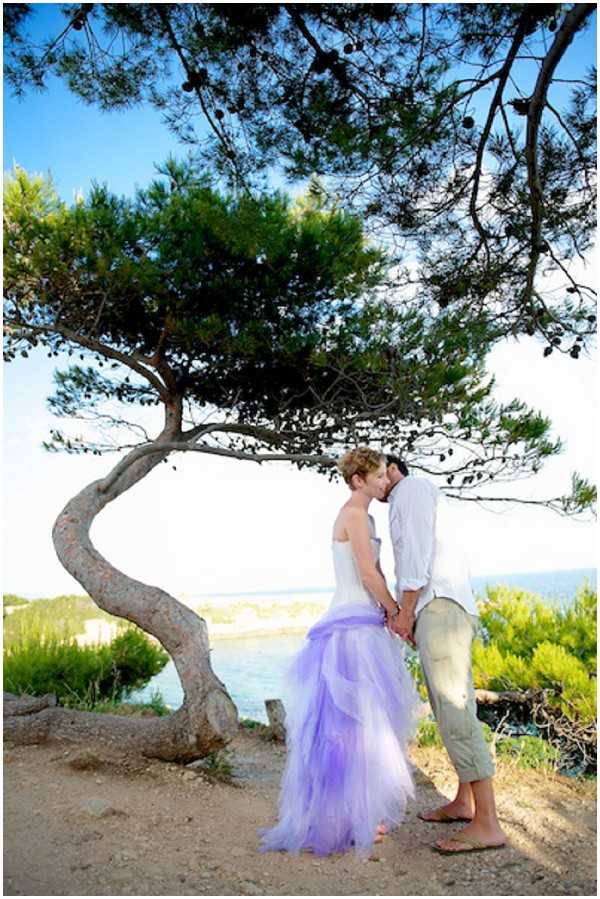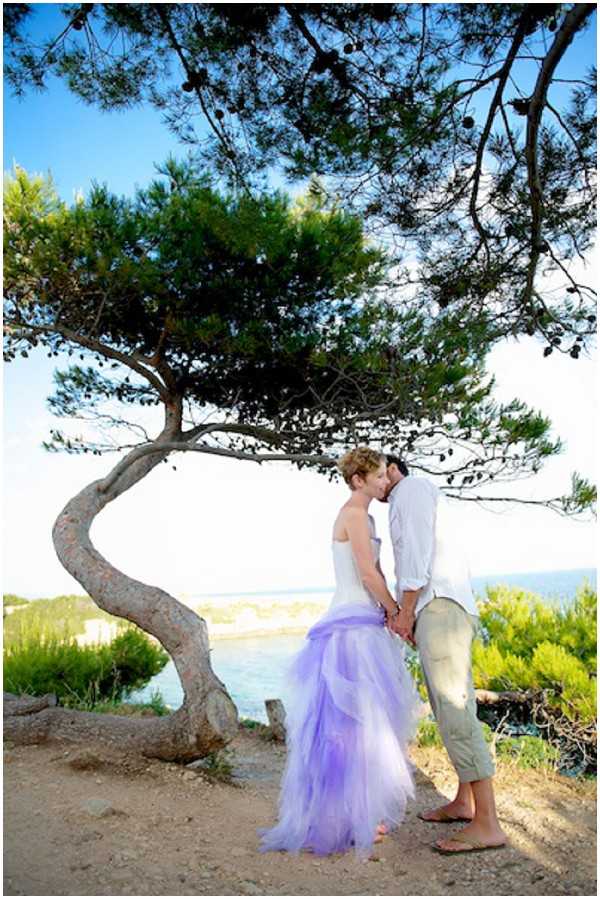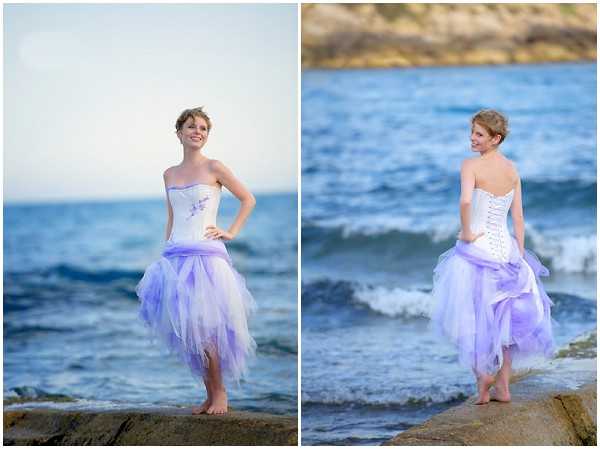 We could not have wished for a more French wedding. We loved the simplicity, the small details that made it so beautiful and as always that we have made several new friends through the experience. Our only wish would have been for the lavender to be in bloom but it certainly did not ruin our day!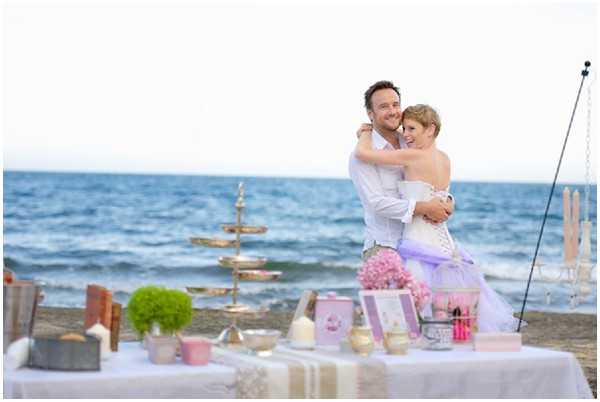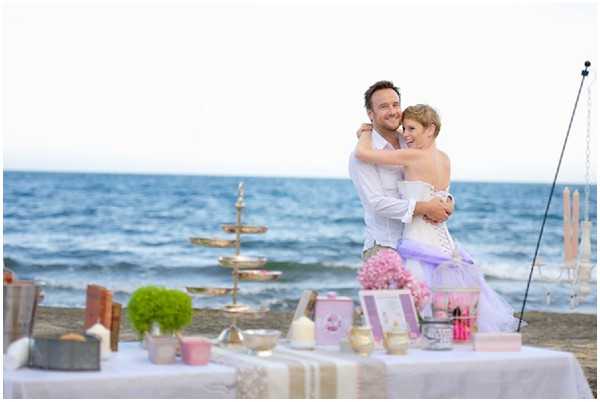 Each time we say 'I Do' we are as nervous as the first time. It is always in a  different situation and location with different people as witnesses, but the thing that remains is that we love each other more every day and we get to celebrate that more than any other couple!"
I wish Lisa and Alex all the best as they continue their journey and to follow their adventures visit http://2people1life.com


Wedding Suppliers:
Wedding Photographers: Ben & Aurore Photos : www.benaurorephotos.fr/en 
Wedding Venue: Sainte Croix Abbaye: www.hotels-provence.com/en/Our-destinations/Abbaye-de-Sainte-Croix
Wedding dress by Nadia, la fée corsetée www.fee-corsetee.com
Make up: Vanessa :  http://www.makeup-artist-vanessa.com
Ceremony & Decoration: by Laurence of L'Egerie du bonheur: www.legeriedubonheur.com/en/
Video by Pierre Abramovici: http://www.pierreabramovici.com