One of the most interesting aspects of real weddings in France is the different styles of weddings being planned. From long engagements lasting over 2 years involving research trips and detailed family wedding guest co-ordination, to romantic intimate elopements to Paris.
Belle Bride Hollie Nilsson and her fiance Bronson are planning to later of the two style, a beautiful romantic wedding in Paris and eek, as Hollie says: "It's only 2 months until my wedding!"
Last time we caught up with Hollie she was not only super busy planning the wedding, but also planning their engagement party.
*****
Hollie: "2 months and counting! I can't believe how quick time is going; in a little over 2 months I will be married to my best friend.
Our engagement party was amazing; we had a lovely time with all our close friends and family. The venue and decorations turned out better than I could have imagined. I got compliments all night about how great the venue looked and all the personal little decorations my Fiancé and I made.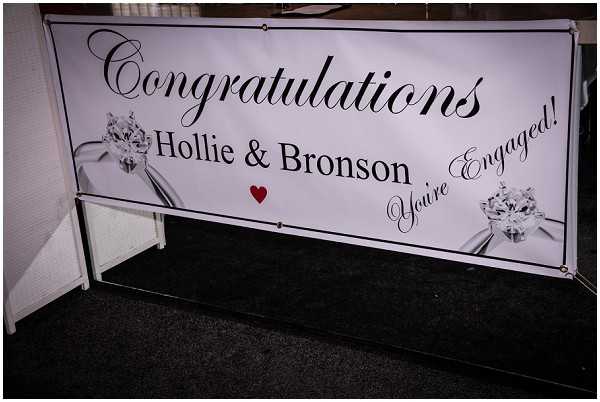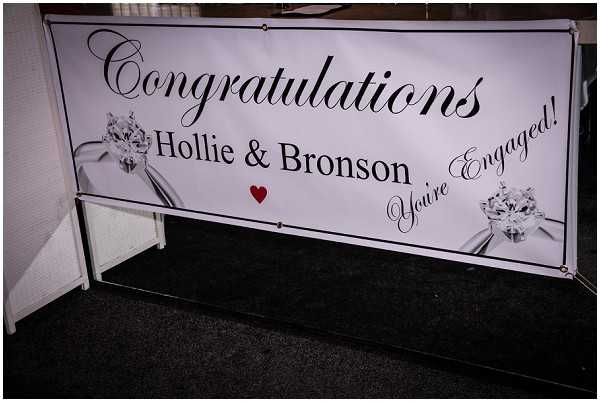 Now the engagement party is over it is time to make sure everything is organized and ready for our Wedding.
After a lot of research we found the perfect photographer to take images of our Wedding. Brain from French Grey Photography has been lovely and so helpful since the first time we spoke to him. His wife Kasia is our celebrant and she too has been lovely to talk to and has spent time really getting to know my Fiancé and I. We are not sure on the location for our wedding; it will depend on the weather and whether it rains.
I went dress shopping around 2 months ago with my Nan and Mum, the first dress I tried on was a mermaid style dress and in my head I thought that was the perfect style. Its funny how your mind can change the more you try on dresses. I was lucky enough to find my dress in the 1 day. The style I have chosen is nothing like a mermaid style, it the complete opposite of anything that I thought I would pick. I have my final fitting for my dress next week; I am so excited to see it again.
One of my closest friends, Bianca owns a jewelry company named Beafree designs, as soon as I had my dress picked out I asked her to create me some beautiful pieces that will go with my dress. She hand makes the most beautiful jewelry and I felt so comfortable knowing that she was going to create pieces that would not only match my dress, but look stunning.
After choosing our photographer, everything else has been a lot easier. We really do feel like getting married in Paris has been the right decision for us. The hardest part of the wedding was deciding where to have it and now we have decided everything seems to be falling into place. I am counting down the months, days and minutes until we leave for Paris!."
Can't believe that there isn't long left! Looking forward to catching up with Hollie and the other Belle Brides again soon.