Dive into Romance: France's Premier Chateau Wedding Locations
Happy Thursday folks, I hope your week is going extremely well so far! To help you get closer to the weekend we are sharing with you today 10 French Chateau wedding venues for your perfect wedding. So those of you out there who are currently in the process of trying to find the right Chateau for your destination wedding, it's time to get your notebook out or start pinning away as we have some truly picture perfect Chateaux for you to feast your eyes upon.
Finding a venue is not always an easy task and as you know, we here at French Wedding Style do love to try and make things as easy as possible for our lovely readers and that is why we have pulled together this list of 10 French Chateau to make your guests go weak at the knees.
We have tried to keep this list as varied as possible by including Chateaux from the north, the middle and the south of France so there should be a venue to suit all requirements, so lets crack on and take a look at the first of our 10 French Chateau for a picture perfect wedding…
Chateau de Lerse – Poitou-Charentes
Chateau de Lerse is located in the heart of the Cognac vineyards in the Poitou-Charentes region of southwestern France. The French Castle is set in the middle of 105 hectares of land and has a canopy covered courtyard allowing you to enjoy an outdoor reception even if the weather is not perfect on your day. Add to that the ability to cater for up to 120 guests using their own in house chef, a full wedding planning service and a wonderful courtyard bar for your guests to relax at makes choosing Chateau de Lerse easy.
Chateau St Michel – Midi Pyrenees
Our next stop is the Midi Pyrenees region of Southwest France and the stunning Chateau St Michel. Located at the end of a long wooded lane this gem of a Chateau is truly hidden away amongst 100 acres of grounds and has been restored to an exquisite standard. The Chateau sleeps 26 adults in luxurious ensuite bedrooms, with additional accommodation available in the newly converted Coach House. There are four elegant, adjoining reception rooms for you to host your guests or you can make use of the beautiful decking area around the pool for your wedding breakfast. The French Castle also offers a wedding planner who can work with you and plan every detail of your day leaving you to enjoy the beautiful surroundings of the Chateau with your family and friends.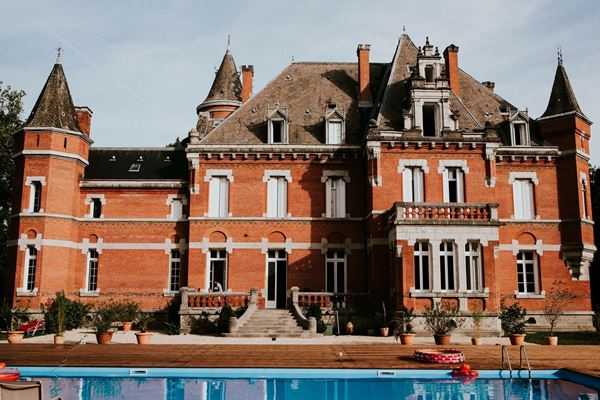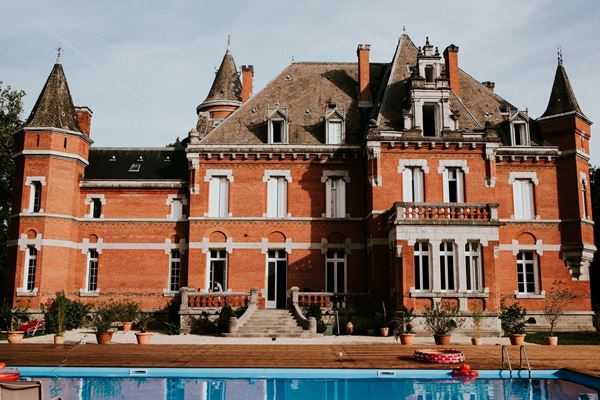 Le Pordor – Brittany
Time to head to the north of France now as we pay a visit to Le Pordor in Brittany. Set in the heart of a 160 hectare estate this imposing Chateau sits beside a small lake and guarantees plenty of wonderful photo opportunities. The reception rooms of the French Castle can accommodate up to 200 seated guests and has large French windows allowing your guests to enjoy uninterrupted views of the grounds. If your wish is for an outdoor reception, the Chateau can accommodate this on their terraces and lawns as well as giving you the option of adding tents or marquees.
Chateau de Bonnemare – Nomandy
Chateau de Bonnemare is set within a 22 hectare park and gardens. Recently opened this year at the Chateau is the Charretterie. Once a farm building it has now been renovated into a reception room for weddings and can seat 80 people with a breathtaking view of the Chateau. If you are hosting more than 80 guest then a marquee for up to 250 guests can be arranged in the grounds.
Château de Malliac – Gascony
You can hire all of Chateau de Malliac for a minimum stay of two nights and have at your disposal two of the largest function areas in the region which can accommodate 50 to 500 people. The accommodation in the Château, the gîtes and chambres d'hôtes can house over 50 people. Enclosing the Chateau is a four hectare park full of colour and fragrance from mature roses to majestic trees encircled with vineyards offering you shade from the heat of the sun. There are also some secret escapes to have your barbecues, ceremonies, cocktails, outside dinners, fireworks & brunches…
Check out this Chic Chateau de Mailliac Real Wedding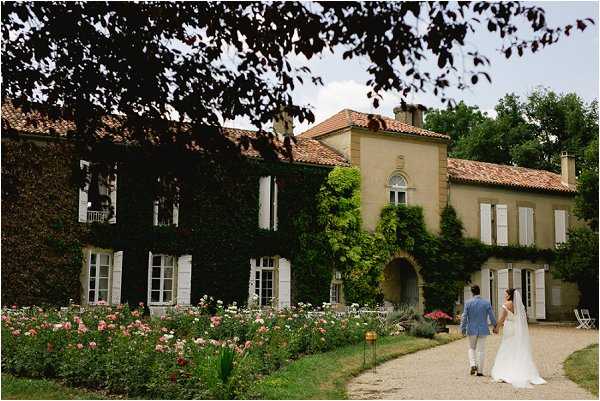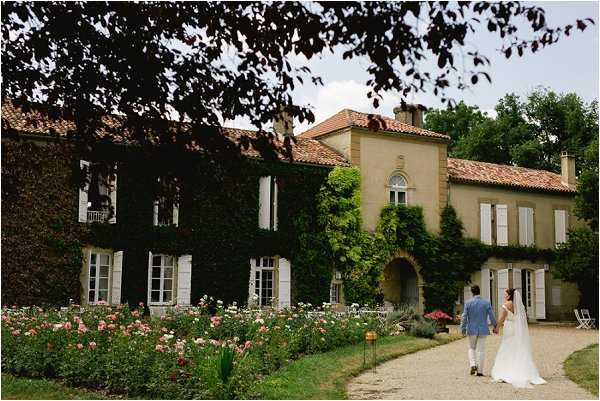 Château de la Côte – Dordogne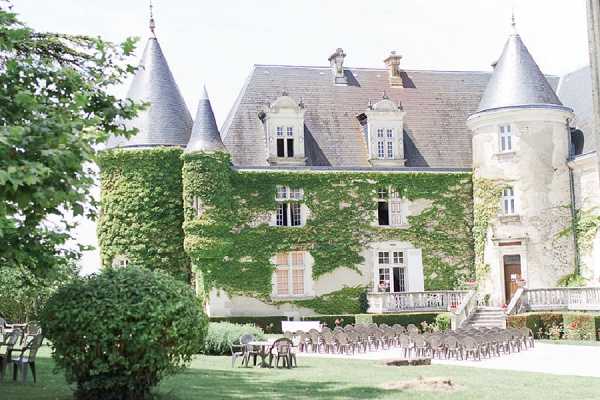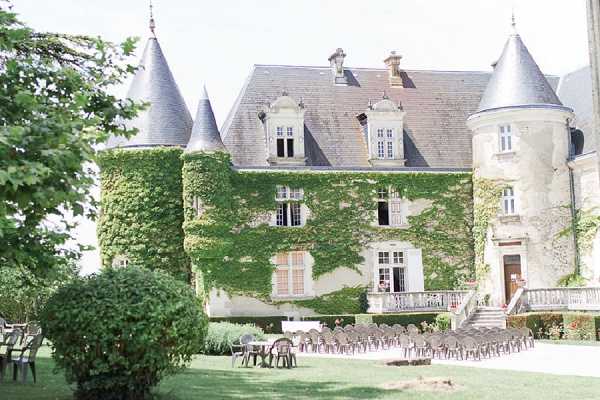 We're heading to the Dordogne region of southwestern France now to Château de la Côte. Here you will be overcome by the Chateau's charm and magical setting… A splendid Chateau dating back to the 15th century, located on a beautiful estate comprising a large park, romantic gardens, refined gourmet cuisine and impeccable service. Château de la Côte can organise your wedding inside or outside the Chateau in the romantic setting of the large 19-acre park. There really are so many different options at your disposal at Château de la Côte.
Check out this Pretty Pastel Chateau de la Cote Real Wedding
Château de Tourreau – Provence Alpes Cote d'Azur
Located in the heart of Provence, near Orange and Avignon and surrounded by vineyards you will find the stunning Château de Tourreau. Within exceptional grounds of 16 acres you have lots of options for staging your wedding: use the castle's courtyard, the patio, by the water, around the pool or in the XVIIth century chapel. With the ability to host up to 150 guests for an outdoor wedding and accommodation for 29 guests during all your stay, Château de Tourreau is definitely a venue to consider!
Check out this Fine Art Chateau de Tourreau Real Wedding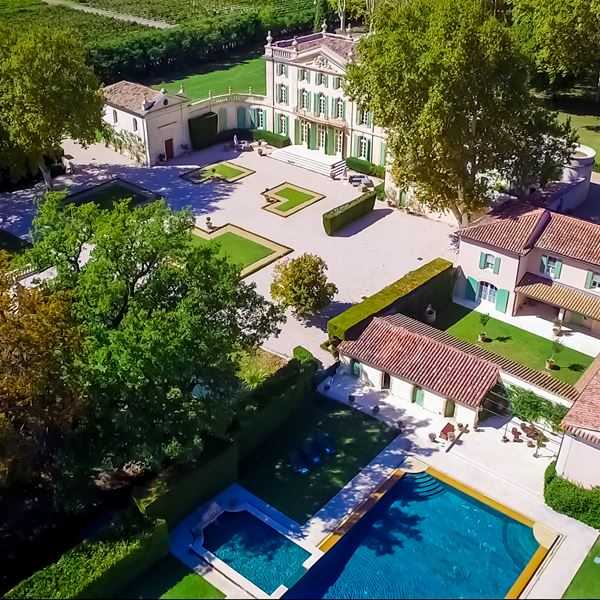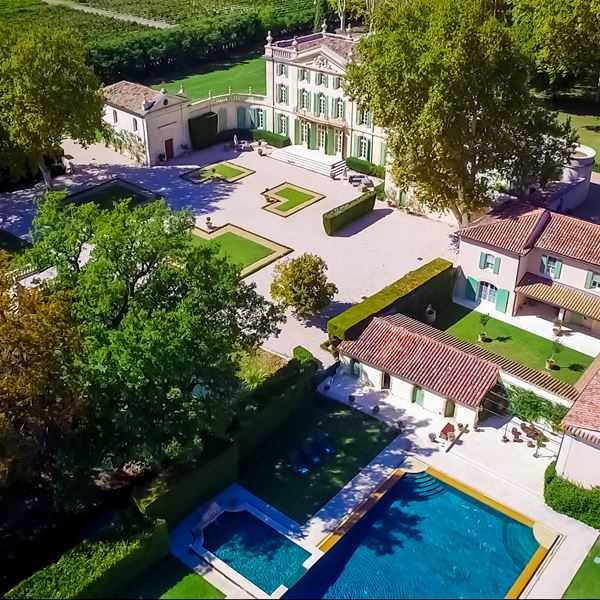 Château de Carsix – Normandy
Château de Carsix is perfectly suited for long weekend weddings as it can be rented exclusively for intimate receptions (less than 50 guests) or for larger events thanks to the Mirror room (100 guests) or marquee accommodating up to 250 seated guests. The chateau offers comfortable accommodation for 38 guests and up to 98 guests in the gites.
Check out this Classic Real Wedding at Chateau de Carsix.
Demeure du Siecle – Aquitaine
Our final stop takes us to the Aquitaine department of France and to a much more intimate venue and technically not a Chateau however the Demure du Siecle is a lovely large villa of 200m2, offering you the possibility to accommodate 8 people with its 4 spacious rooms which have been meticulously decorated. This includes a bridal chamber exclusively for the married couple. As this is a more intimate venue than those above this is perfect for those of you planning an intimate wedding day. You can also opt for an outdoor affair in the semi-covered terrace around the fountain or you can use the space in front of the villa to install a marquee that can accommodate around 60 guests.
Unfortunately we have come to the end of our little roundup of 10 French Chateau for a picture-perfect wedding but we hope you have enjoyed looking at this small selection as much as we have! There are certainly some beautiful Chateaux in France that will give you some truly beautiful wedding photographs to look back on, however if you've not seen a venue here that quite does it for you why not take a look at our list off French Wedding Style venues in our directory or see if you can find some more inspiration from our featured French Wedding Style Real Weddings. We hope you find your very own picture perfect venue soon!