Following on from French Wedding Style's interview with about Wedding Macarons with Edd Kimber, I have received questions about other bakeries and patisseries who can provide the delightfulwedding macaron towers.  So I though what better way then to put together a post based on the most delicious looking and magnificent wedding macaron towers and macaron towers from across the world.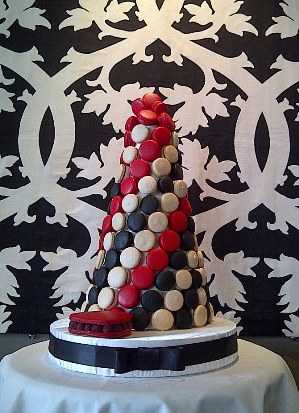 In addition to creating wonderous macaron centrepieces, macarons also work well as chic wedding favours.
There are a hug variety of flavours of macarons available, so why not look at coordinating the flavour of your cupcakes with your menu options.
I hope you enjoy the wedding macaron towers yummy gallery.
Madame Mariage x x